From Berlin to Toronto with Marie Mégevand, student
Before joining the emlyon busines school Global BBA program, Marie passed her high school diploma in economic and social studies at Annecy in the Haute-Savoie Department. She has always been very keen on foreign languages with a rich background in language studies: bilingual classes in English and German from the 5th grade, European German classes in the 8th grade and the European English option with Spanish from the 10th to 12th grades.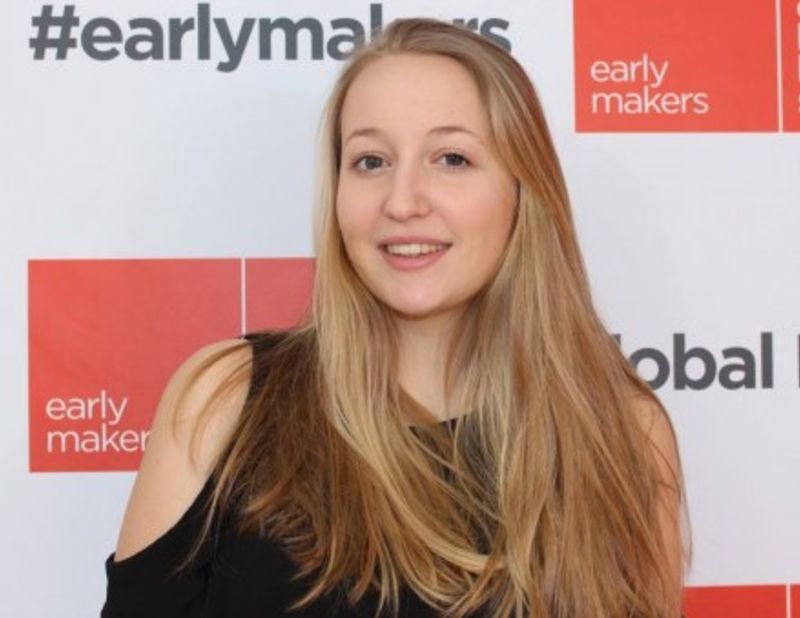 Why did you choose emlyon business school and the Global BBA program ?
I chose the Global BBA program initially because I was clearly not made for the higher school preparatory classes (Classes préparatoires aux Grandes Ecoles) and it was a good compromise between this and University. The fact that the Global BBA program enables us to undertake internships every year was also a deciding factor. I have had the opportunity so far to live in London and Barcelona thanks to these internships. The possibility of being able to continue with the three foreign languages I studied at high school was also a big plus. And finally I was attracted by the possibility of doing a dual degree. Proof of this is the fact that I will be leaving in September for the Glendon College in Toronto for two years to do my dual degree, a Bachelor of International Arts, allowing me to acquire the skills sought by employers.
What has the Global BBA program brought you ?
The computer courses are by far my favorite. During these classes we have had the opportunity to pass the European Passport of Computer Skills. We have learnt to use the computer software tools such as Word, PowerPoint, Excel and Microsoft Outlook. These are especially useful during our internships since some people are not familiar with the techniques we have been taught and we save a lot of time in fulfilling certain tasks.
Global BBA program has also enabled me to live in foreign countries thus perfecting my English and improving my Spanish. The Learning Hub, which we can compare to a library, is not like any other space, whether it be the Containers or the Brain Bubbles, with work being the key word for these areas. We can virtually live in the Learning Hub thanks to the comfort and the equipment available. During the Global BBA program we make encounters for life. Whether it is in our own year or with others, there are people we will never forget. If I were to recommend emlyon business school to you I would tell you to go and test the Learning Hub; you would never want to leave, especially the Silent Room, the best place in the school!