emlyon's new campus in Lyon Gerland : the Agora des transformations
Agora. noun: In the Greek city, place where at the origin, the assembly of the citizens meets, then which becomes the principal place of the city: political, economic, commercial center...
After roughly 50 years in Écully, emlyon is moving back into the heart of the city, in the Gerland district. emlyon business school is more involved than ever in Lyon's socio-economic life and is consolidating its status as a prime stakeholder and hub of student life in its original territory. Gerland is at once a local, national and international crossroads, presented as a blank page on which to write a new chapter of emlyon.
With its Confluences 2025 strategic plan, emlyon has set out to become one of the top 15 Global Business Universities in Europe by 2025. On its way towards achieving this goal, the School has also become a société à mission and assumed its role of working in the general interest. This vision of a committed and innovative School will be embodied in the very shape given to emlyon.
Learn more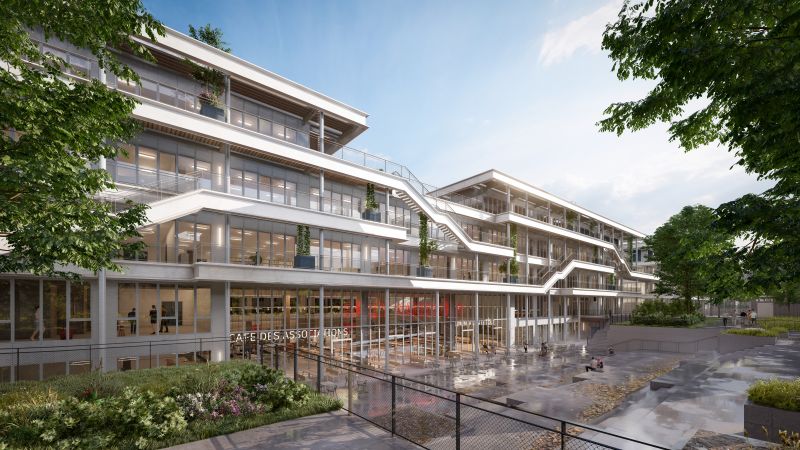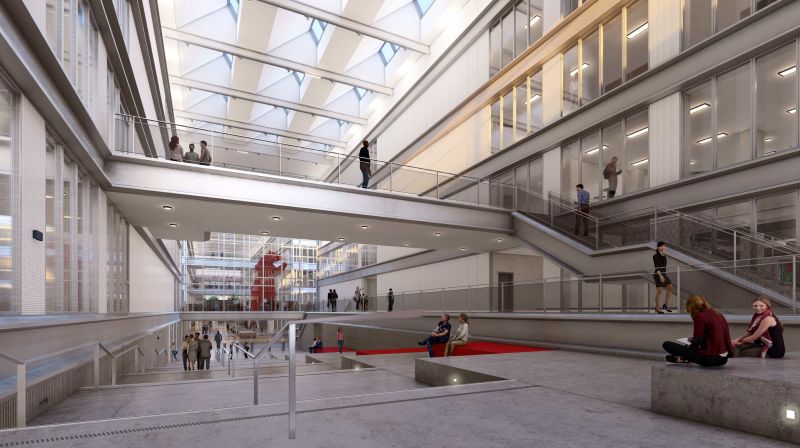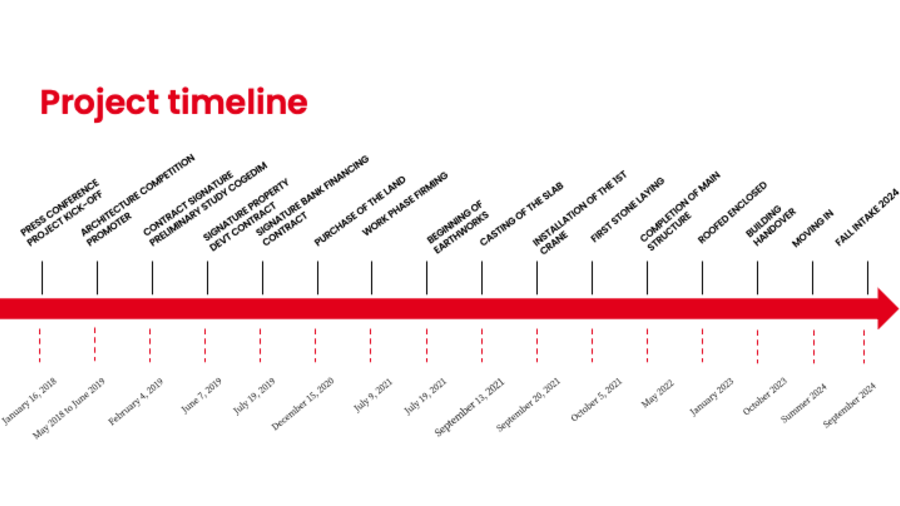 The Agora des transformations
Position
emlyon's new campus effectively embodies its strategic ambition. It is designed as a vibrant hub, where learning is an interpersonal, hybrid, committed and connected experience. Where change happens through the experience and the meeting of people and ideas.
Discover
It is the Agora of transformations. The meeting place and training ground of all those involved in the enlightened transformation of themselves and the world: as individuals, organizations and society striving for greater justice, solidarity and sustainability.