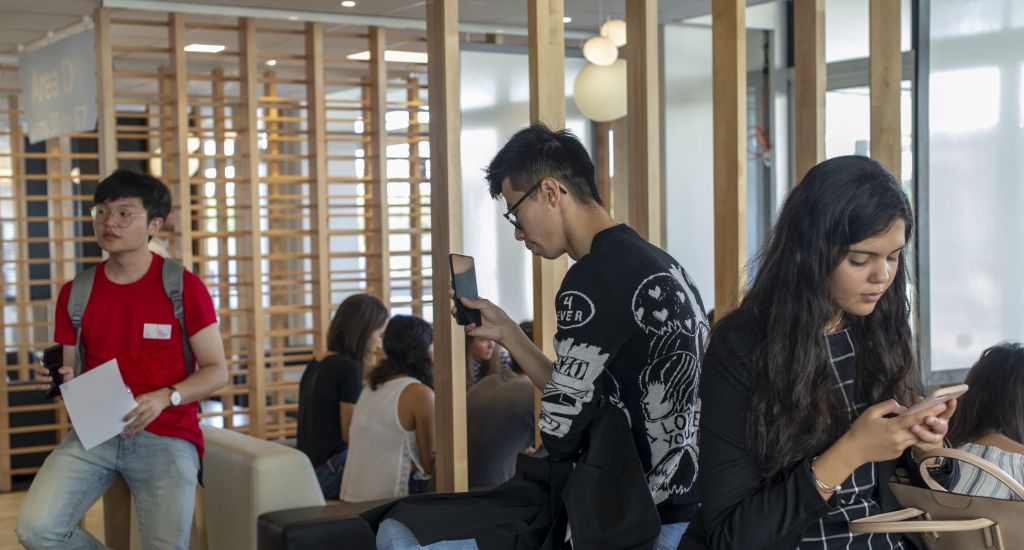 "I chose the MSc in Strategy & Consulting as I was inspired to develop the solutions that move organizations further"- Discover Malick's testimonial.
After two previous work experiences in Montreal and London, Malick joined the MSc in Strategy and Consulting last September. Find out more about why he chose emlyon business school and what he hopes to achieve from his time in the program.
What was your undergraduate degree in?
I previously studied Economics at McGill University.
Why did you decide to enroll in this program?
After two back to back work experiences, one being in Montreal's emerging technology sector and the other in London's venture capital industry, I was inspired to be on the side of developing the solutions that move organizations and industries further. I also have a real appetite for solving issues in a comprehensive way that is quantitative, qualitative, and commercially focused. Seeing that the program promised to adopt a holistic approach combining classroom learning with hands-on practical experiences was quite attractive to me. Lastly, the international dimensions of the program really appealed to me, it is necessary to have strong intercultural abilities in today's business environment. Developing such an ability early on will carry through for the remainder of my career.
Why did you choose to come to emlyon business school specifically and France?
French business schools have the global reputation of providing a high caliber education, and emlyon business school is one of the best among this class. By enrolling in the MSc in Strategy & Consulting, I knew that I could learn from highly qualified professors and be surrounded by talented classmates. I've also always wanted to discover France; the fact that this Master of Science is mostly based in Paris is just a cherry on top of the cake.
What do you hope to achieve from your time in the program?
I hope to come out of this program with an increased analytical toolkit, a strong business acumen, better French speaking abilities, and connections that will last a lifetime.
Find out more about the MSc in Strategy & Consulting