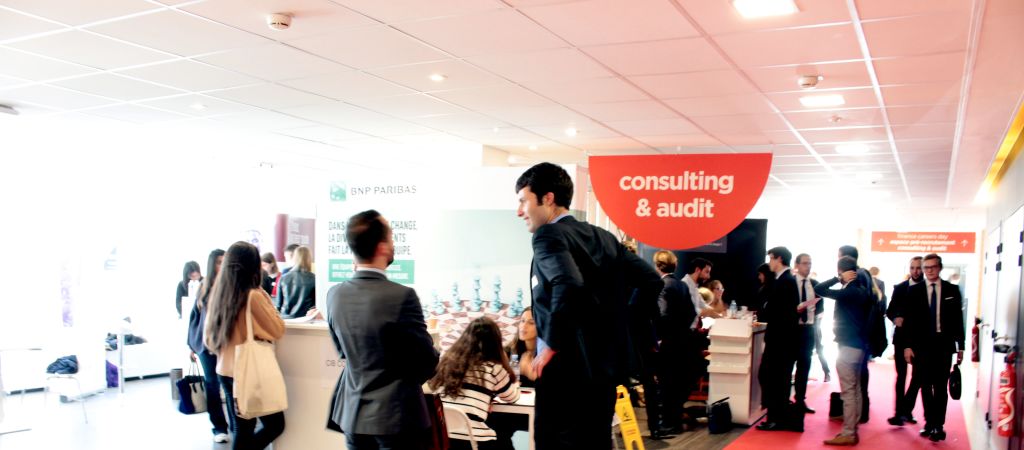 Key recruitment events
Attend our flagship event and meet all of the talents we're training at emlyon business school - our early makers - gathered together in a single venue!
Our students come from a variety of backgrounds and academic paths and are open to all of the opportunities offered to them, whether internships, job offers, the VIE international internship program, or Graduate Programs in France or abroad.
This year, the format of our event evolves, offering you the possibility of choosing to participate either in face-to-face format over a day in our Lyon'campus or in remote via our online platform, Talentspace.
Register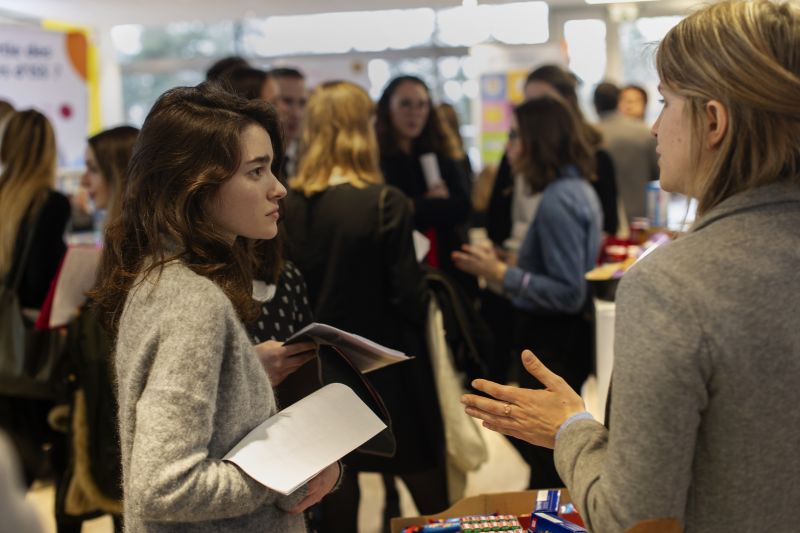 Your frequently asked questions
What does my business stand to gain?
A recruitment event that is also a chance to build your employer brand;
Access to the event's resume database so that you can get back to our students after the forum and offer them interviews;
A student ambassador for all of your questions and requirements throughout the day;
A tailored offering to address different requirements: stands in different areas, SME and startup villages, and a consulting corner (the latter is available only on Wednesday January 13, 2021);
A convivial mixer organized around a lunch, for 10 of your employees
Which students are involved?
Students from all of the programs are concerned.
What happens during the forum?
The forum is organized around stands and meetings with the students.
Key information
FACE-TO-FACE FORMAT – ON CAMPUS
Venue: Campus Lyon-Ecully (France) Schedule: 10:00 am – 5:00 pm (the forum is active throughout) Doors open for businesses: from 8:30 am
ON REMOTE FORMAT – ONLINE PLATFORM
Venue: online platform, Talentspace Schedule: 10:00 am – 6:00 pm (the forum is active throughout)
Upcoming dates:
General multi-sector days: Monday January 10 & Tuesday January 11, 2022
"Audit and Consulting" Day: Wednesday January 12, 2022
Online Careers Forum : Thursday January 13, 2022
Rates
You will be able to pick your site on a plan submitted to you when you ask for information. We are also available to provide guidance.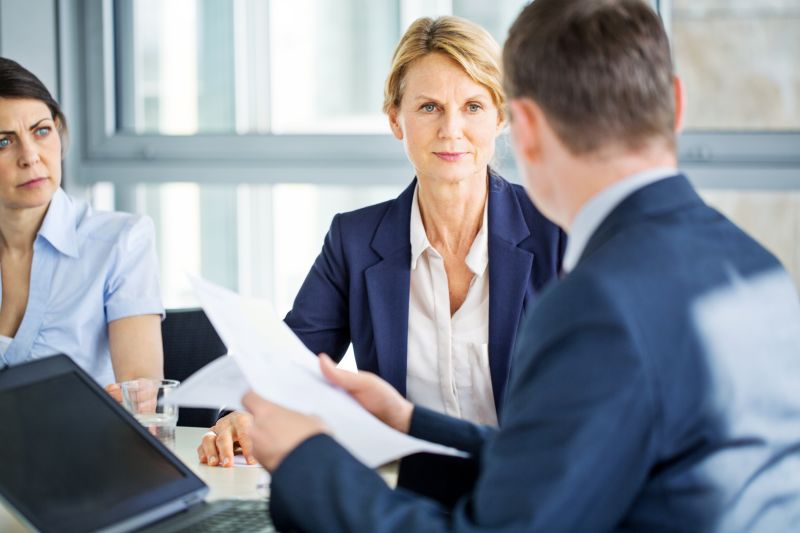 Pick the right day
If you're a business in a sector other than audit and consulting:
Take part in one of our cross-cutting days.
If you're a business in the audit and/or consulting sector:
Take part in the day organized specifically for your sector.
If you're an SME or a startup:
You can pick a stand in the zone of your choice or a site in our SME Village | Startup Village | Consulting Corner.
Startup: less than 10 employees
SME: less than 250 employees and revenue under €50m (INSEE definition)