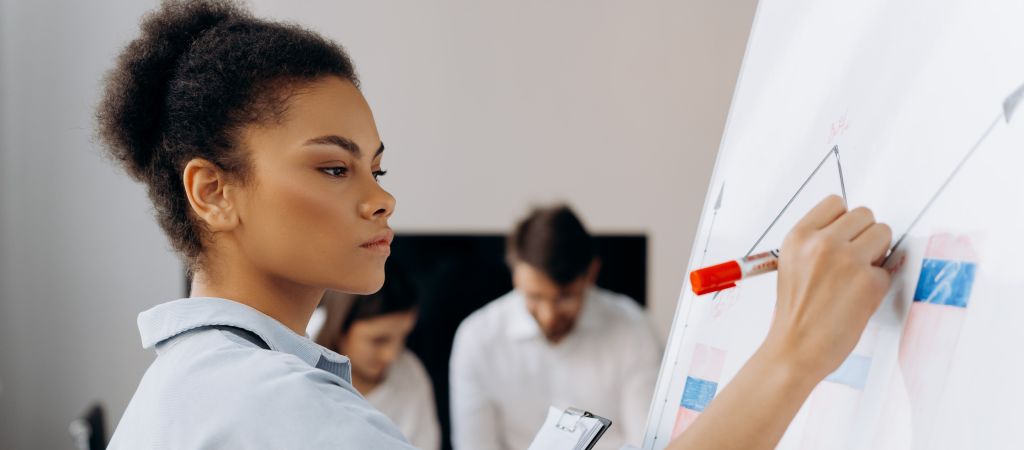 Étudiants et candidats au programme PhD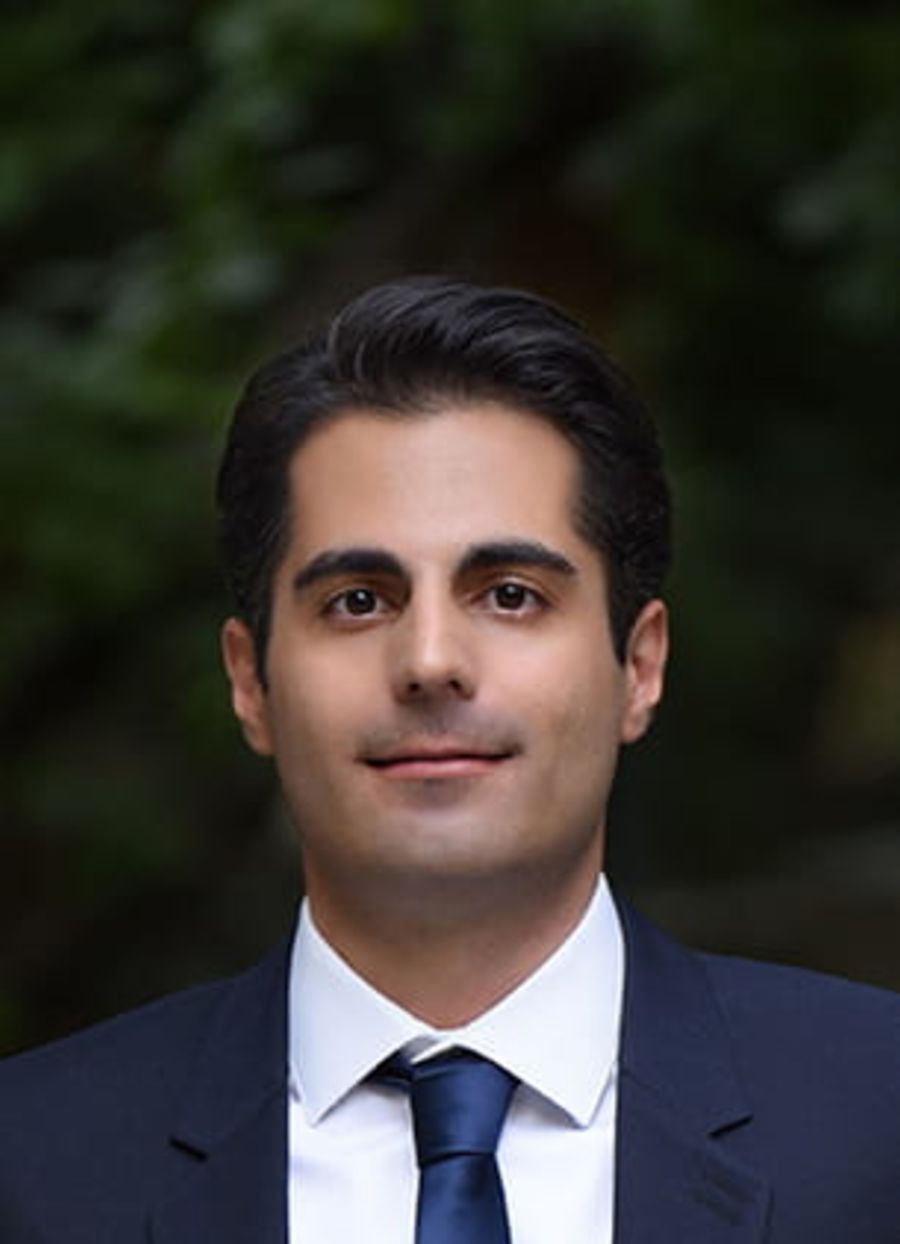 Parham ASHUR,
PhD candidate
Graduated from the University of Amsterdam with a Master of Science in Economics, and from Skema Business School with a Master of Research in Management and Innovation, Parham is interested in investigating the emergence of entrepreneurial cooperatives and democratic workplaces. He is also intrigued with state-of-the-art technologies such as eye-tracking and neuroimaging devices like EEG and fMRI. He has been involved in research projects at LSCP, a psycholinguistic laboratory at École Normale Supérieure (ENS), the psychology department of Paris Descartes University, and the Center for Research in Experimental Economics and Political Decision Making (CREED) in Amsterdam.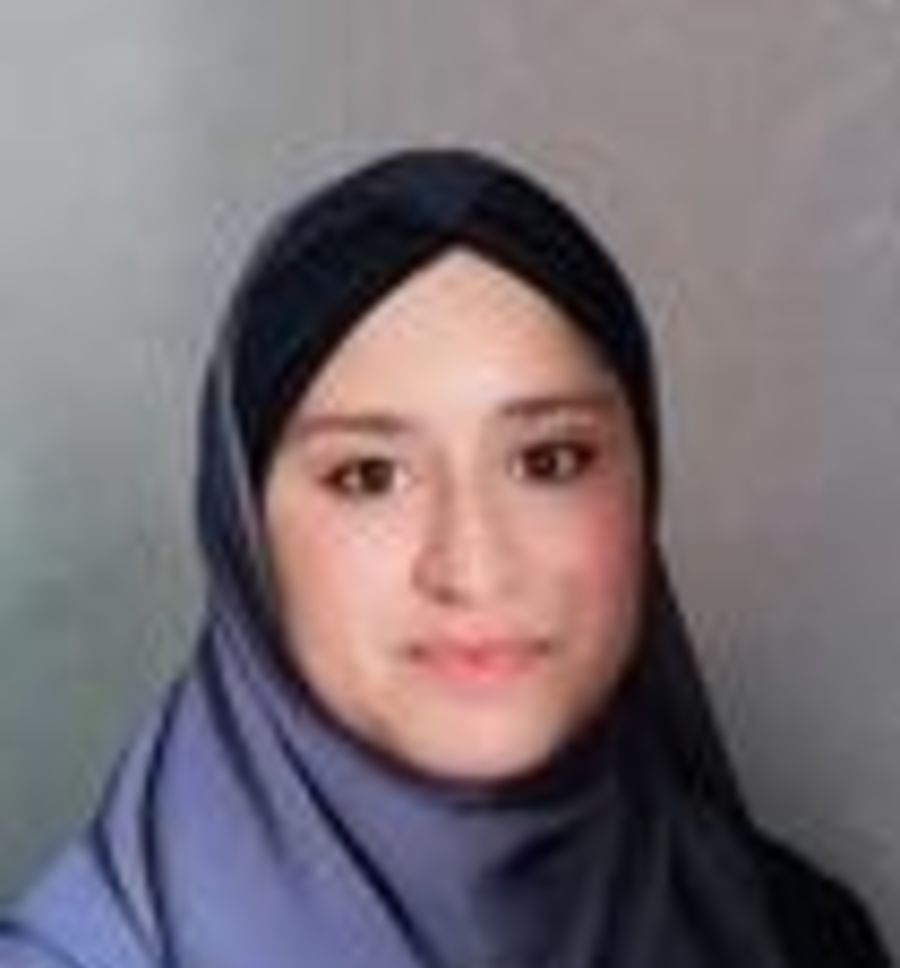 Chaima BENZEKRI
PhD candidate
With a background in Management, Chaïma is graduated from EDHEC Business school and holds an Mphil in Management (Mines Paristech/ Nanterre University). She has evolved in different types of companies (NGO, SME, international firms) as an analyst. She is particularly interested in Social entrepreneurship.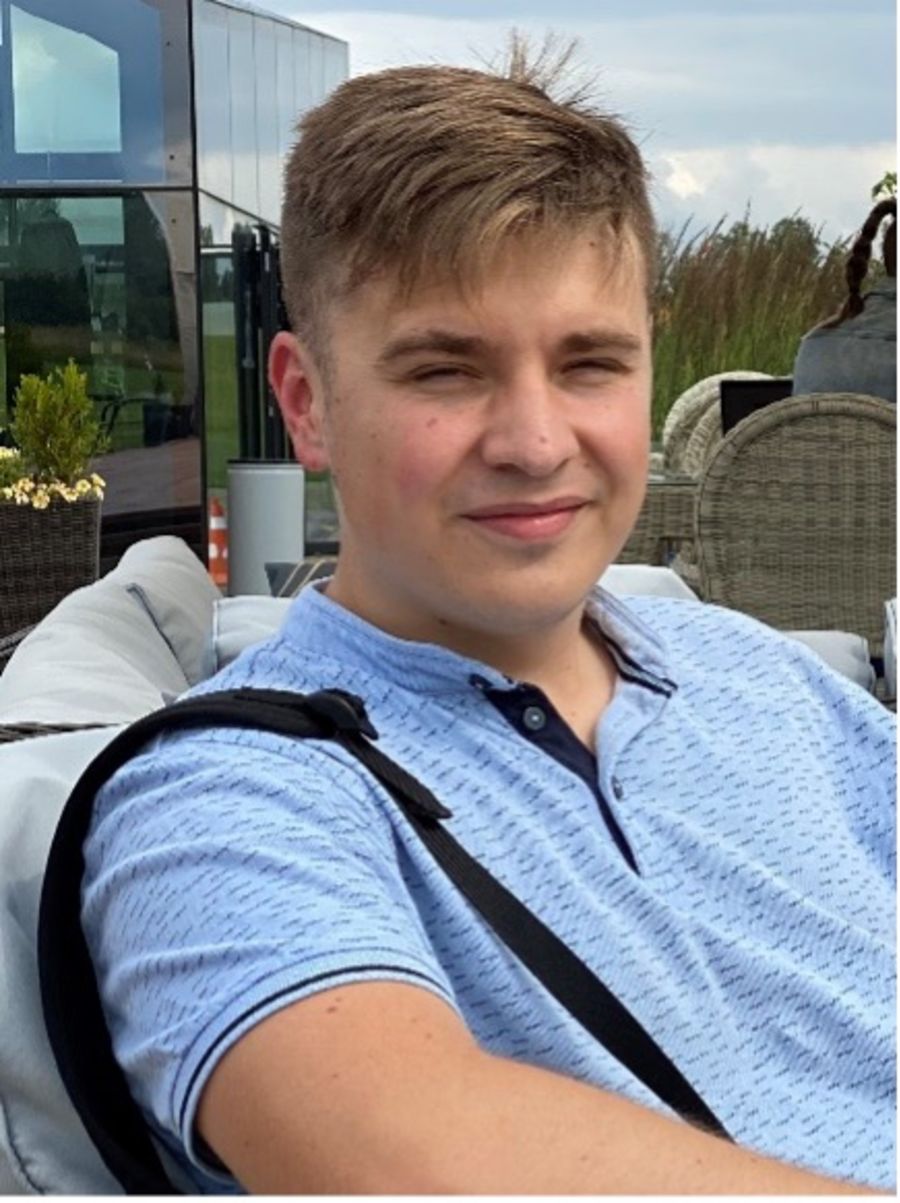 Denis BORODIN
Ph.D student
Graduated in 2020 from Higher School of Economics with the bachelor degree in Logistics and SCM, Denis has acquired experience in maritime logistics and port management. He also has graduated from GSOM Business School, completing Master in Management program. Denis's main professional interests are collaborative efforts between corporations and social enterprises as well as strategic management of MNCs.
Azadeh DADGAR
Ph.D student
Originally from Iran, Azadeh earned her Bachelor's in Industrial Engineering and went on to study for a Master's in Strategic Human Resources Management at the University of Tehran. She has had the opportunity to work as a consultant in Human Resources Management and has been involved in several NGO initiatives. Equality and Gender Diversity are her primary areas of research interest.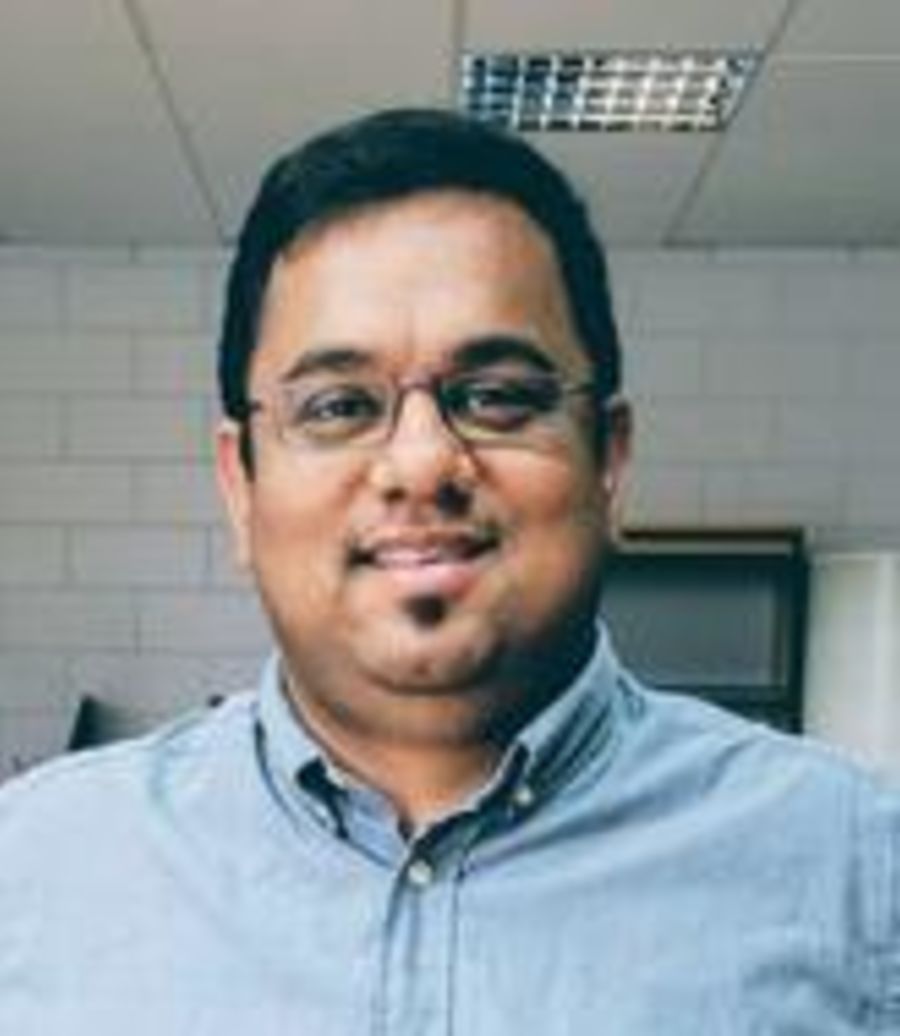 Roscoe D'SOUZA
Ph.D candidate
Indian, Roscoe has varied experience of nearly 8 years in marketing, sales and education roles with different organisations in both, for and not-for profit sectors. His current research interests include institutions, organisations such as NGO's and social enterprises and justice issues such as modern slavery and human trafficking.
EDUCATION:
2015 - 2016: Ph.D in Management, emlyon Business School, France
2009: Post Graduate Diploma in Marketing, TSM, India
2005: Post Graduate Diploma in Entrepreneurship, EDI, India
2003: Bachelor in Accounting, HR College, Mumbai University
RESEARCH INTEREST:
Institutions and Organisations
NGO's and Social Enterprises
Modern Slavery and Human Trafficking
From India, Soumyo's research interests lie in the fields of Information Systems & Organisational Change, Alternative Organisations, and Innovation Management. Trained as a qualitative researcher, Soumyo's previous research focused on studying changes in organisational forms and functions due to IS-implementation. He is also interested in ICT4D research, exploring the role of ICTs in e-governance and welfare benefit programs. Soumyo holds a Research Master's degree in IT & Society from IIIT Bangalore, and was formerly an Associate with TCSL, New Delhi.
EDUCATION:
2017 - 2020: MS by Research in Information Technology & Society, IIIT Bangalore, India
2013 - 2017: Bachelor of Technology in Electronics & Communication Engineering, Maulana Abul Kalam Azad University of Technology, India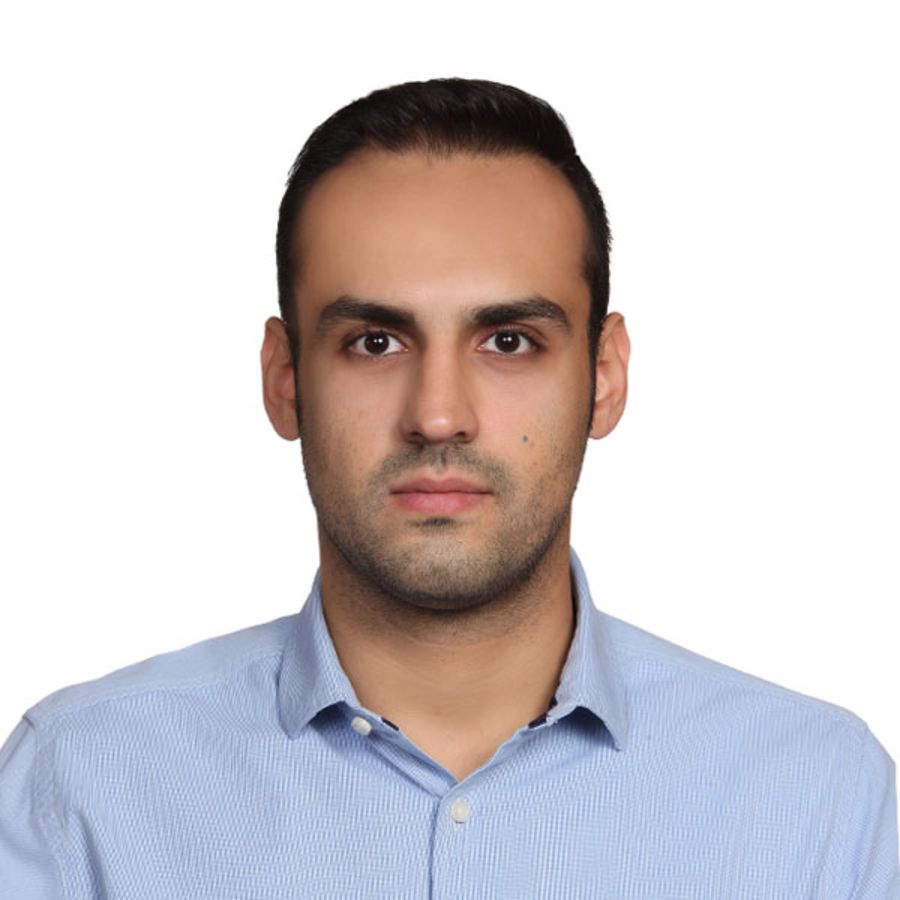 Taha EBRAHIMNAZARI
Ph.D candidate
From Iran, Taha is an MBA graduate from IAU of Iran, with a background in engineering. He has more than ten years of professional experience in business development and marketing consultancy within various industries and several startups. He has developed his skills in quantitative methods and problem-solving and has prior experience in teaching and research assistantship. His research interests include Innovation Management and New Product Development.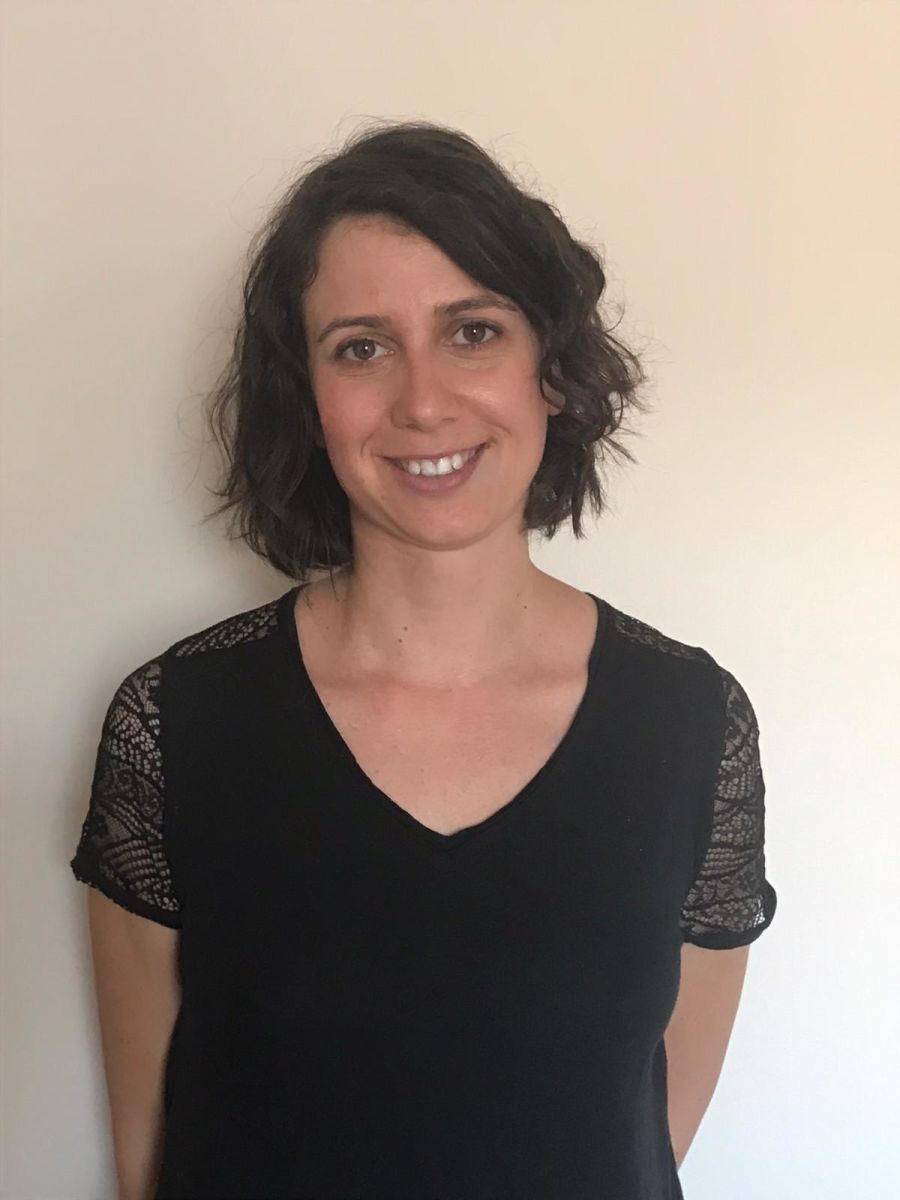 Federica FUSARO
PhD candidate
Her research interests include entrepreneurial exit, careers of entrepreneurs post exits, social value creation through entrepreneurship programs, individual performance management and behavioral effect of incentives. She also has over 13 year experience as a Business Developer and Project Manager in International SMEs in the translation and circular economy industries and more recently at emlyon business school incubator.
EDUCATION:
2017: International Master in Business Administration, IAE Lyon, France
EPERIENCE:
2019 - 2020: Research Assistant, emlyon business school
2011 - 2019: Business Developper, Codeo Group, France
2007 - 2011: Translation project Manager, Birdwell Institute, France
EXPERTISE:
Entrepreneurship, Incubators, Organizational Behavior, Circular Economy, Behavioral effects of Incentives.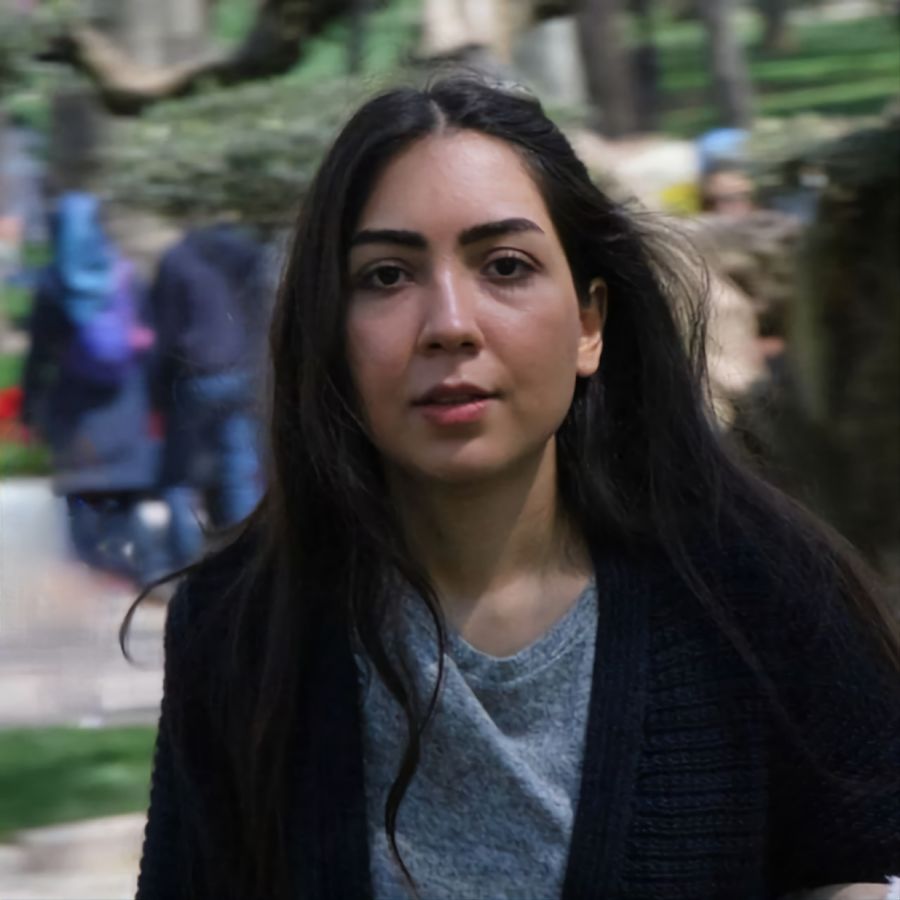 Marjan GHANADZADEH
Ph.D student
I am Iranian, I am an MBA graduate from ATU of Iran, with a background in Urban engineering. After graduation, I started my own business and lunched an online-store specialized in video game industry. I am really interested in Digitalization. Bearing in mind that digitalization is changing humans and organization's habitats, I am encouraged to consider the effects and implications of the digitalization trend on human lives as a potential research area. in particular, topics like digital innovation, and digital entrepreneurship.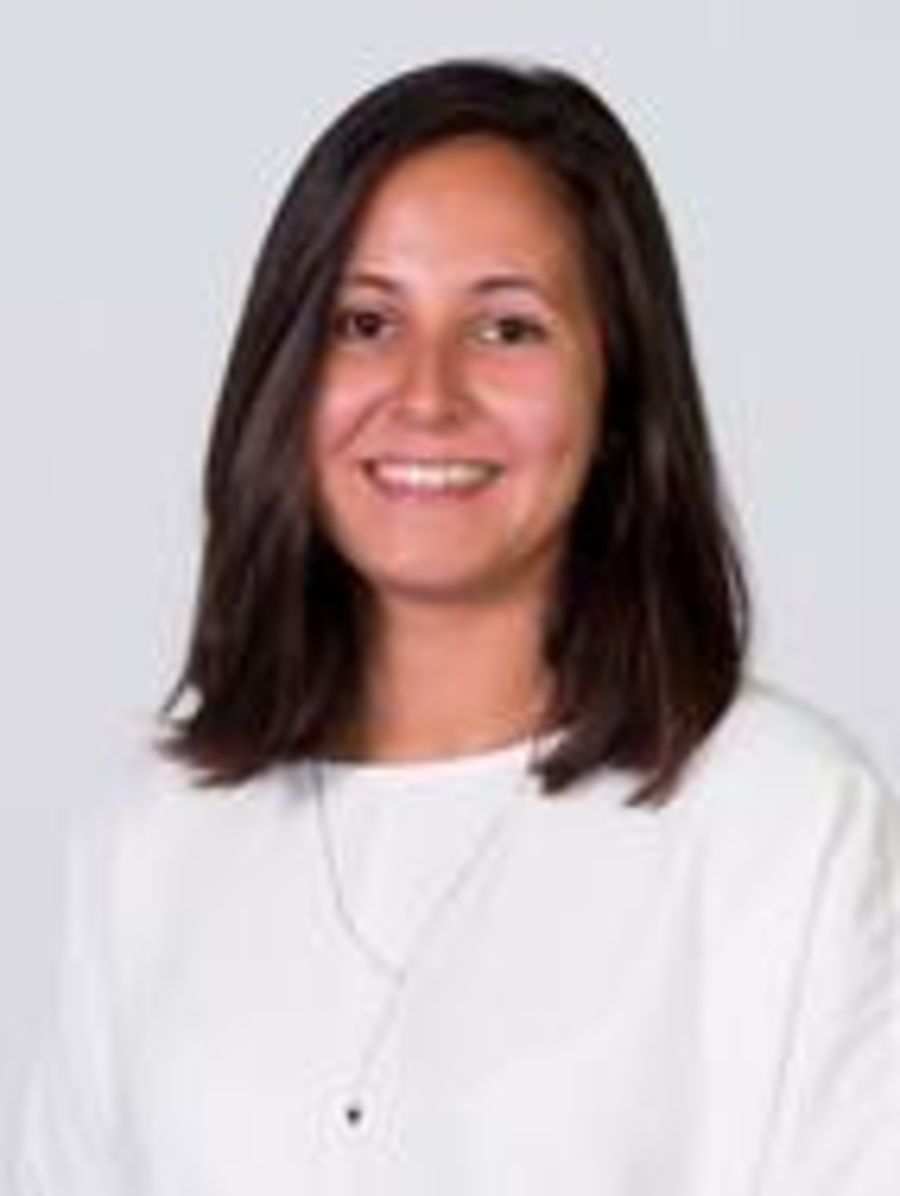 Sanjana GOREEBA
Ph.D candidate
I am a PhD candidate in organization studies and a member of OCE (Organizations, Critical, and Ethnographic perspectives) research center. I am interested in the study of work, employment practices and precarity. My work is mainly qualitative in nature and my dissertation is based on ethnographic data collected in a 'semi-industrial' setting which combines elements of craft work, manual work, and mechanical work in its production process. I analyzed the everyday activities of both temporary and permanent operators on the shopfloor, their interactions with tools and machines, and how they valued and understood their work in a context characterized by low wages, high turnover, and uncertainty.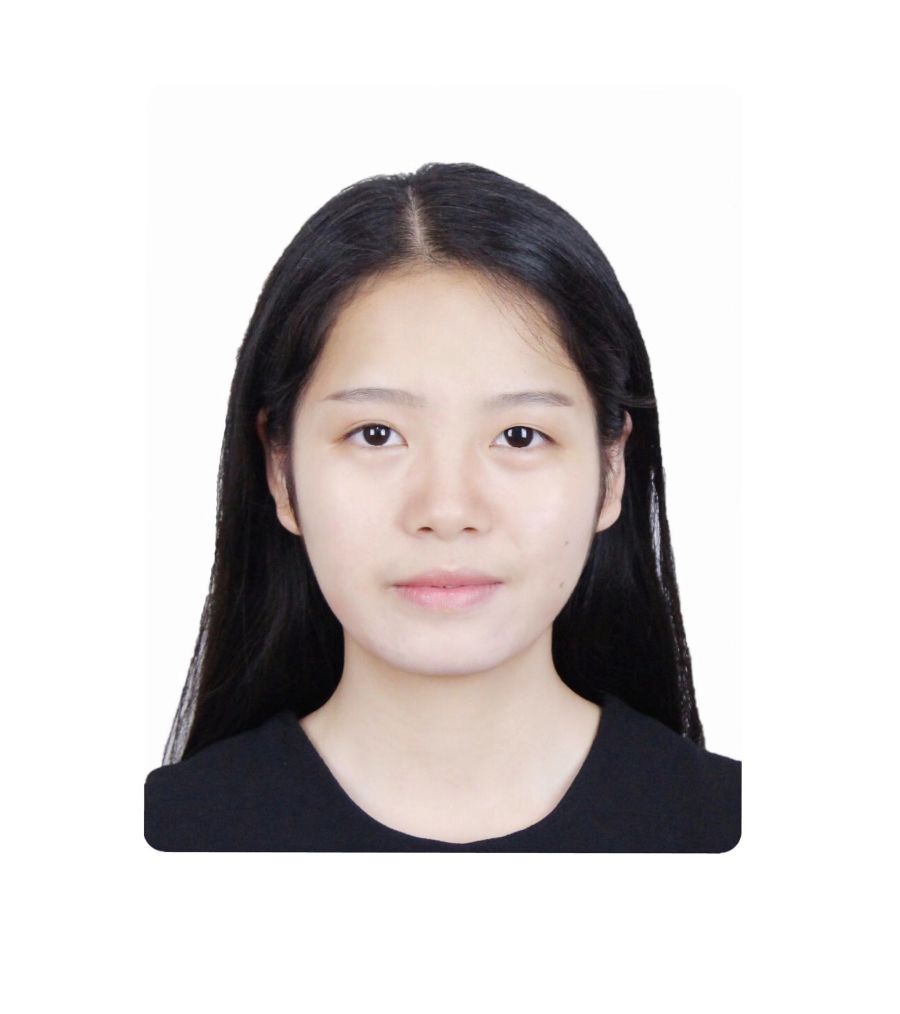 With a background in both Management and Economics, Zhenjing studied the Master in Management at EDHEC Business School in France and MSc in Business in Economics at BI Norwegian Business School in Norway. Her research interests are related to Environmental Economics, ESG, CSR, and sustainable development. To be more specific, how do the environmental concerns and sustainability affect firms' strategies.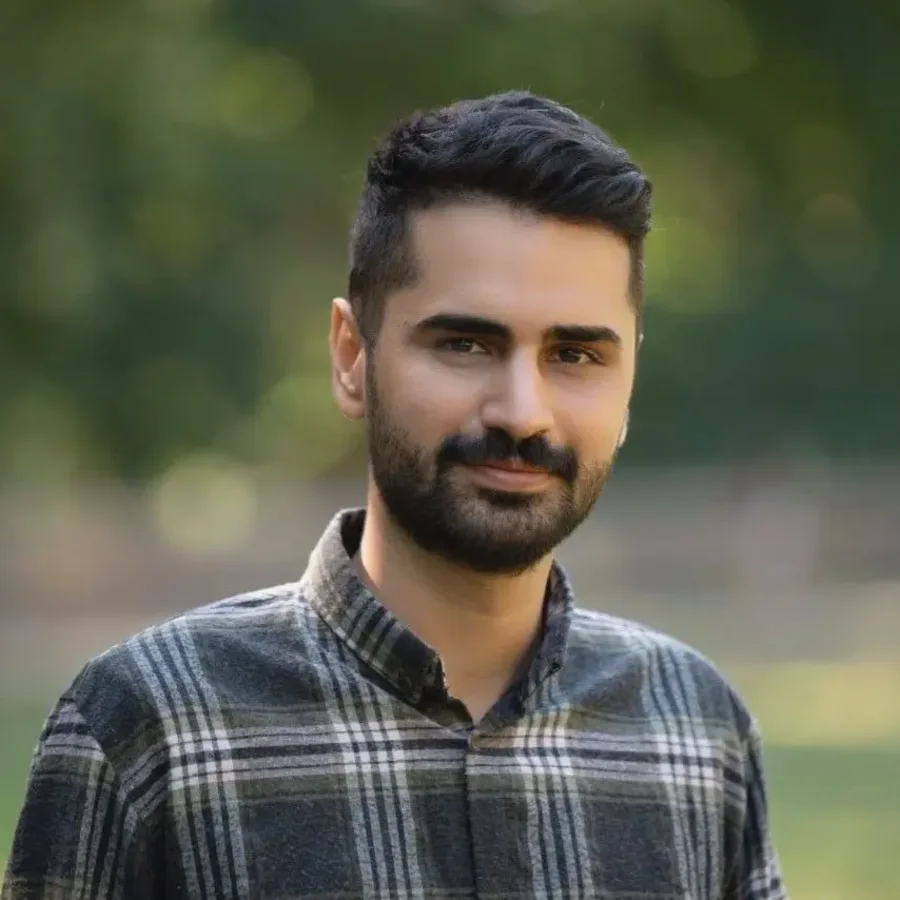 Asef HOSSEINNEJAD SALIMI
PhD student
From Iran, Asef holds a bachelor's degree in aerospace engineering from Amirkabir University of Technology (Tehran Polytechnic) and a Master of Business Administration in strategy from the University of Tehran. He has extensive experience in the digital marketing across various industries. His research interests revolve around exploring the diverse possibilities offered by cutting-edge technologies like AI, IoT, and blockchain for today's entrepreneurs. Specifically, he is keen on investigating how these technological advancements, particularly AI, can assist modern entrepreneurs throughout various stages of their entrepreneurial journey.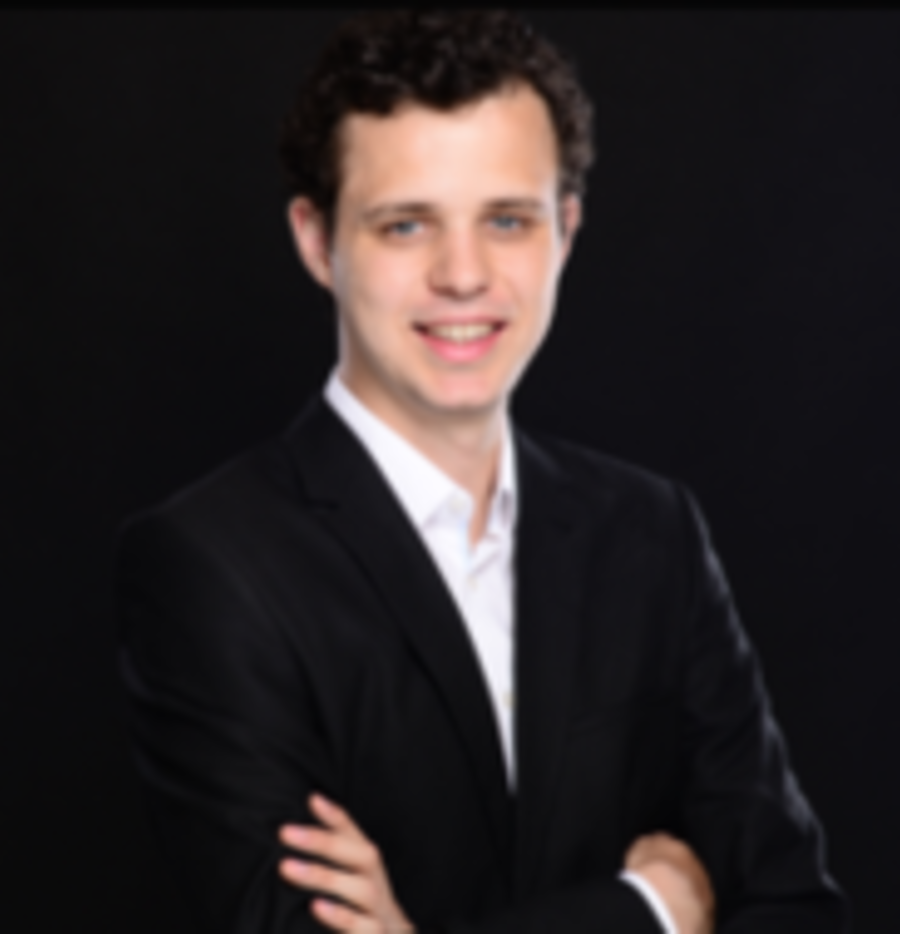 Felix KAYSERS
Ph.D candidate
From Germany & Argentina, Felix graduated from Lund University with a research M.Sc. in Psychology and a M.Sc. in Entrepreneurship & Innovation. His current research interest revolves about entrepreneurial behavior. Felix is a proponent of open science practices and has an interest in statistics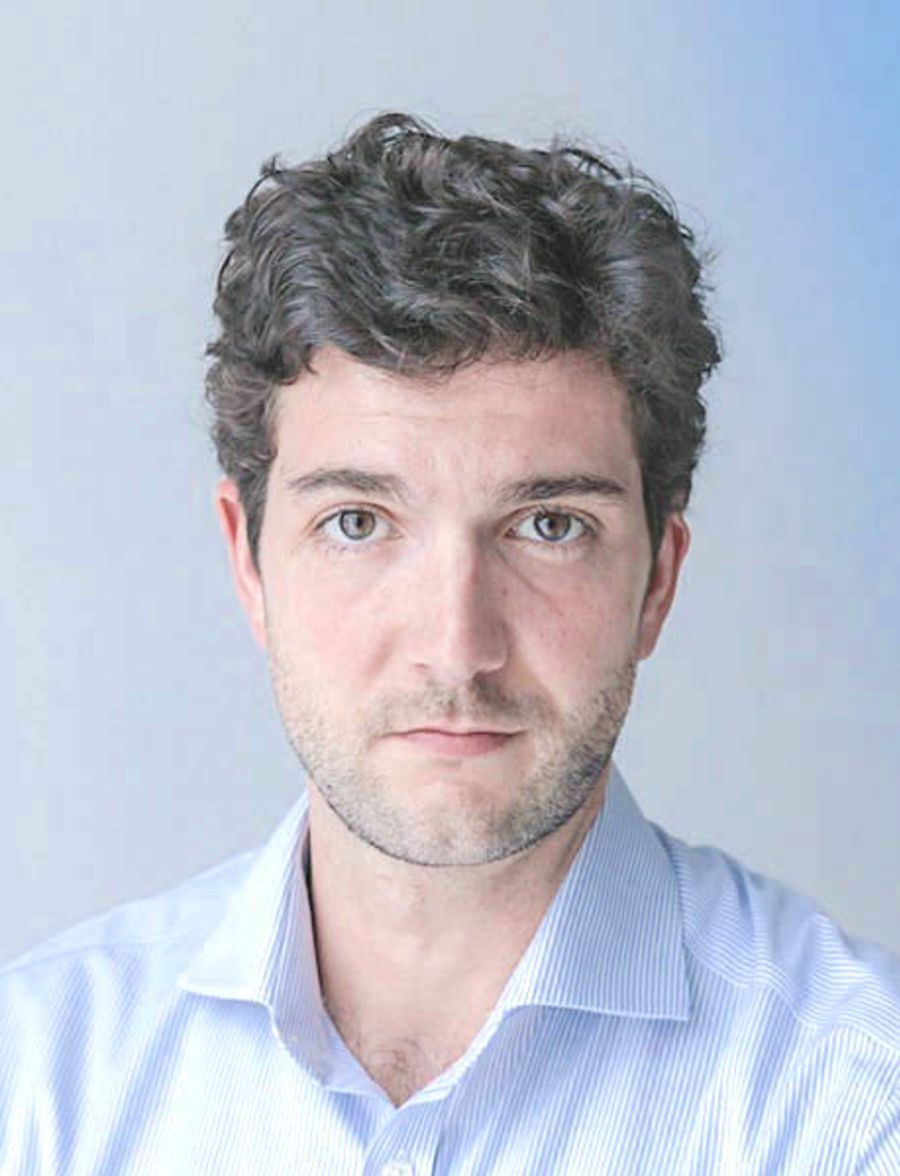 Cédric LEGRAND
Ph.D candidate
Cédric has eight years of professional experience in emerging and developed markets: he conducted audit and consulting assignments for a banking group (BPCE General Inspection) and worked as a project director and financial supervisor for a microfinance group (Advans). He is particularly interested in exploring the role of businesses in society and how they incorporate social and environmental goals in their strategy. He holds a Master in Management and Master of Science in Finance from Grenoble EM.
Rachel LE MAROIS
Ph.D candidate
Rachel Le Marois graduated from Reims (France) in 2010 with a master's degree in Packaging Engineering and has since then been working for various kind of organizations such as multinational (Unilever and BAYER), SMB and Start up in the UK and in France. Her current research interests include organizational behavior, more specifically, the study of the organizational mechanisms regarding the management of the peoples who grow up with invisible differences.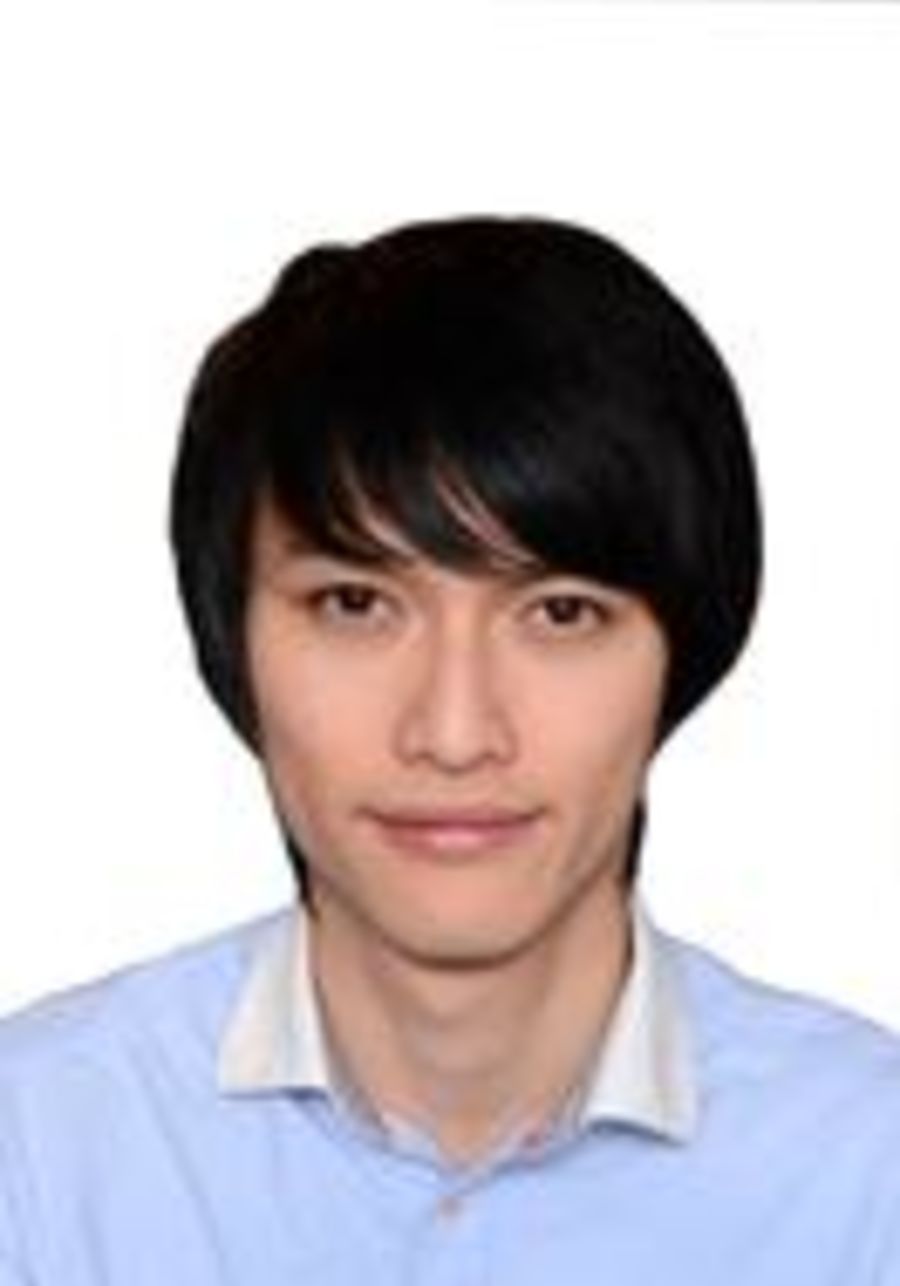 From China, Ben graduated from Cass Business School, UK with a MSc in Management in 2012.
He has more than six years of professional working experiences in marketing, business development and management consulting across various industries. His past employers and clients covered most forms and natures of business, ranging from multi-national companies, large state-owned enterprises, private SMEs to entrepreneurial start-ups.
His current research interests include CSR, Sustainable Management (especially for SMEs), Sustainability Entrepreneurship and China-related Topics.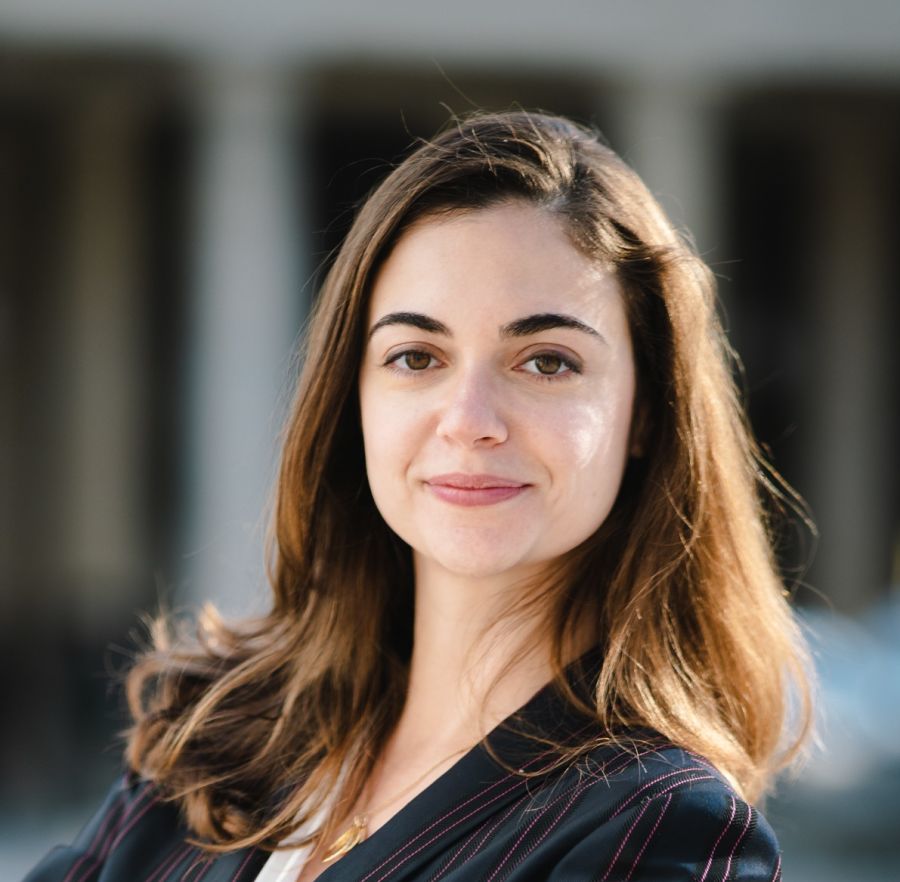 Jessica S Lopes
PhD student
Originally from São Paulo, Brazil, Jessica has an undergraduate degree in Business Administration from Fundação Getulio Vargas – EAESP, and two master's degrees in Local Development and Research in Management, the latter from IAE Paris Université Paris 1 Sorbonne. She also specializes in social business management and communication for impact from renowned schools such as Northwestern University. Jessica has over 10 years of professional experience in consulting and teaching, working in different countries and across multiple cultures. Her main research interests are social business, hybrid organizations, local development, and gender equality.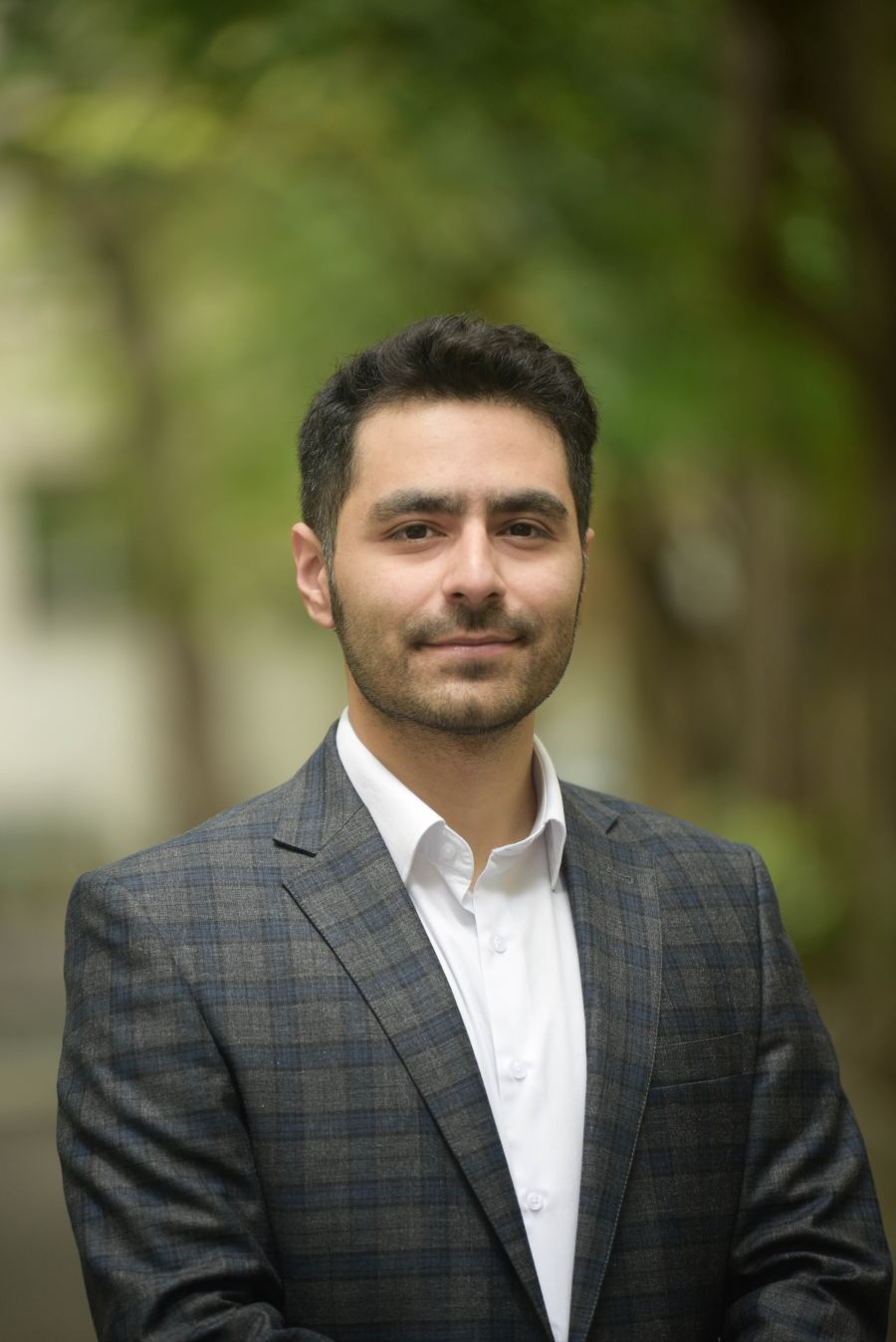 Mehdi MALEKIFAR
PhD student
Mehdi is an MBA graduate from Iran. With a background in engineering, he has nine years of experience in business development and consulting, particularly in the IT industry. He graduated from SUT, and his main interests are innovation management and technological collaboration.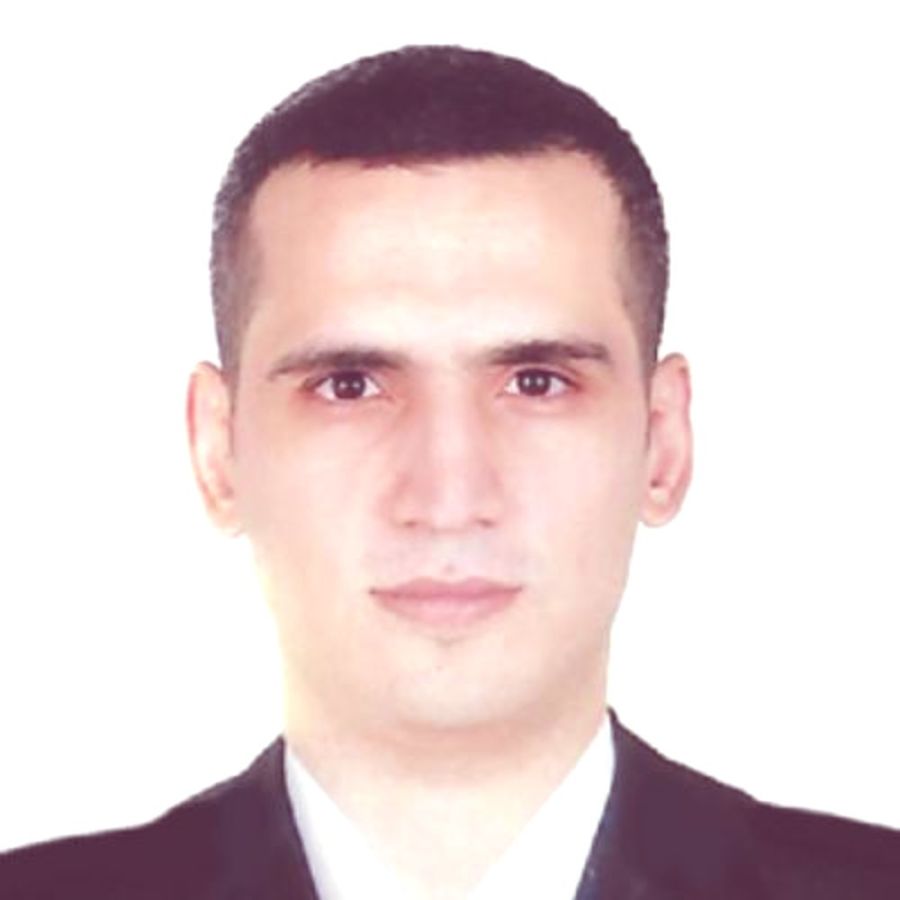 Hussein NASSER
Ph.D candidate
Born and raised in Lebanon, Hussein has a background in institutional management. He graduated with a research master's degree from the Lebanese University in Management and Marketing. His thesis focused on human resources and gender studies. Hussein has had more than ten years of work experience in the public organizations sphere in Lebanon. His research interests scope areas such as strategy, leadership, and culture.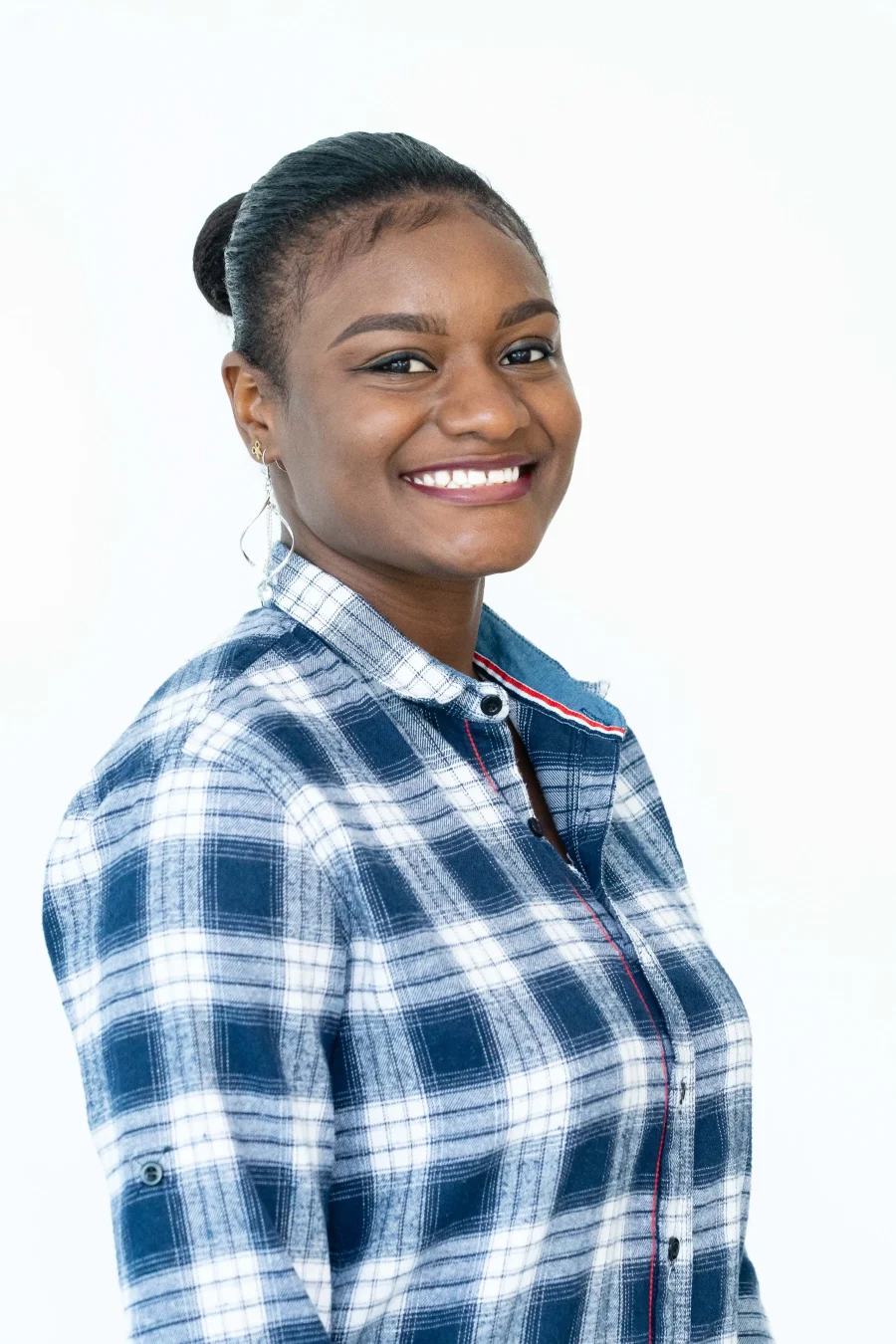 Afiteju Flora OKWUTE
Ph.D student
Afiteju is a Nigerian with over 5 years of experience working for non-profit organizations. She holds a Master in International Management and Sustainability from Sciences Po (Paris), where she simultaneously held a student researcher role at the Sciences Po Center for European Studies and Comparative Politics (CEE). Her main interests are social innovation, impact measurement, sustainability, partnerships, and strategy.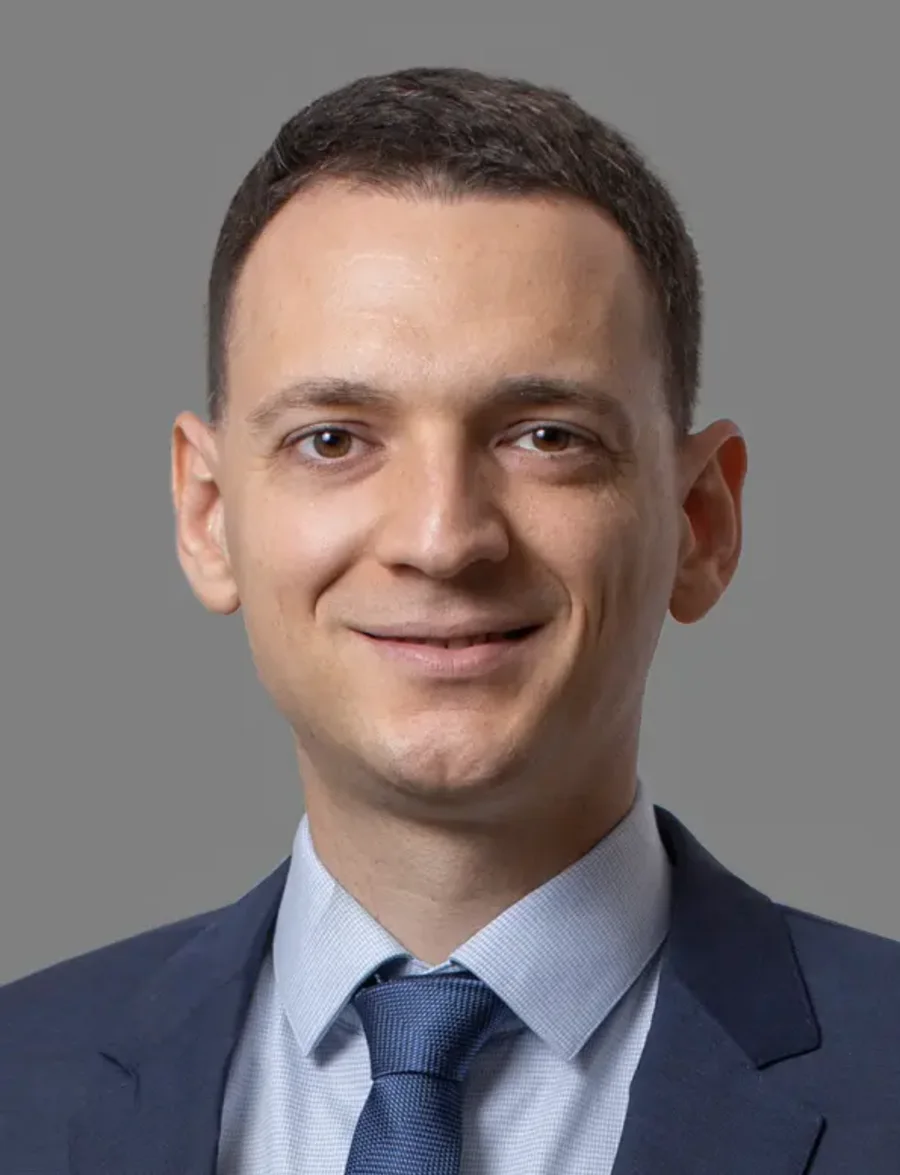 Dimitri RODIONOV
Ph.D student
Having 13 years of professional experience, including 5 years in management consulting (Alvarez&Marsal) in the performance improvement practice, Dmitrii obtained an MSc in Management from iaelyon, where he performed a study of individual perception of suddenly relocated consultants of their identity and work practices change. His qualitative research interest focuses on knowledge intensive industries, particularly management consulting.
Dimitri Rodionov | LinkedIn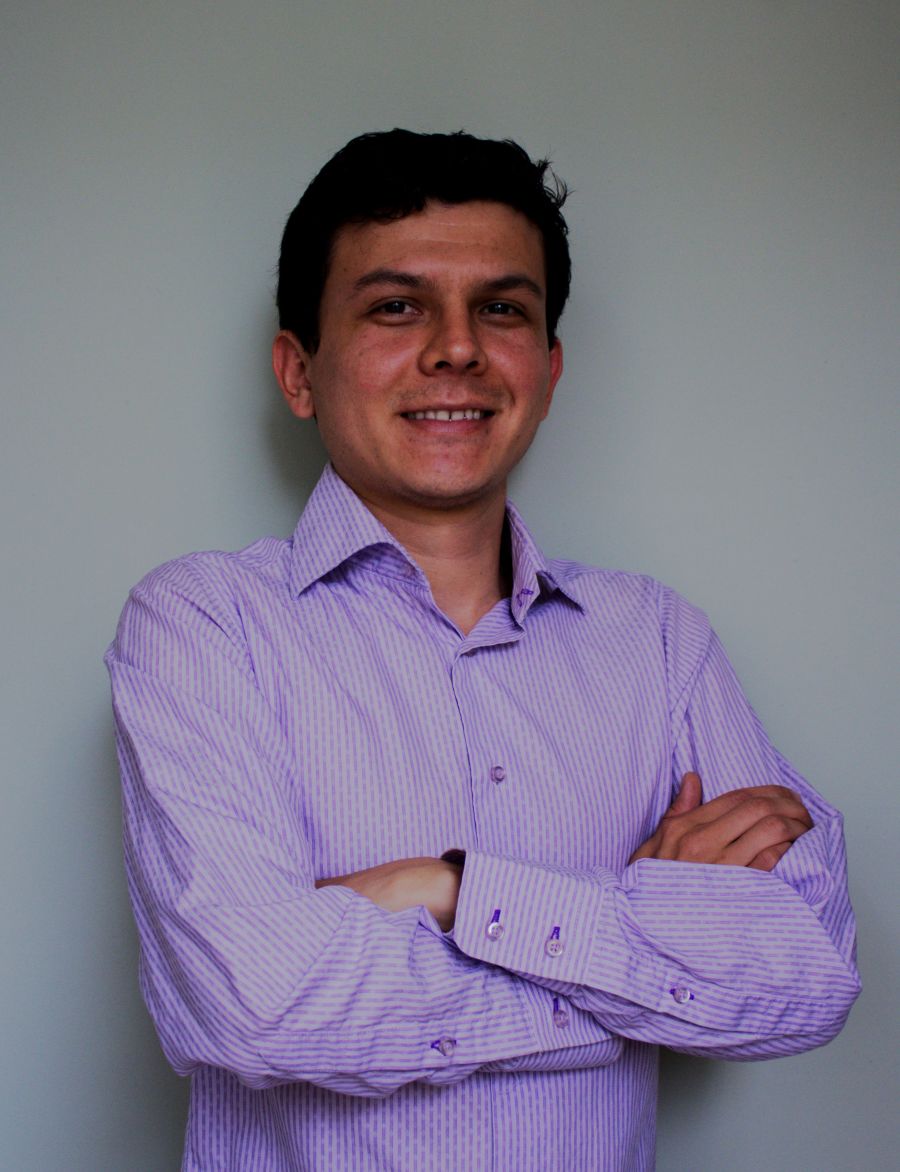 Cristian TABORDA
Ph.D candidate
Cristian comes from Colombia. He holds an M.Sc. in Business Administration from Radboud University in the Netherlands together with an M.Phil. in System Dynamics Modelling. Cristian's academic interests are driven primarily by tackling complex managerial and societal challenges. His research focuses on modelling the conceptual, methodological and empirical challenges n achieving sustainable pathways of diffusion towards sustainable, healthy, circular and resource-efficient food systems.
EDUCATION:
2017: M.Sc. in Business Administration and M.Phil. in System Dynamics Modelling, Radboud University, Joint diploma from Bergen University, Palermo University and Lisbon University
2013: Bachelor Science of Economics, University Icesi, Colombia
AWARDS:
2015 - 2017: European Master in System Dynamics - Consortium Scholarship. Erasmus Mundus programme funded by the Education, Audiovisual & Culture Executive Agency (EACEA) of the Commission of the European Communities
EXPERIENCE:
2018 - On Going: Research Assistant : System dynamics modelling, EmLyon, Eculy France
2017 - 2017: Teaching Assistant at the faculty of management : his main responsibility was to lecture seminars and support bachelor and pre master students with their assignments for the courses Methods of Research and Interventions, and Qualitative Research Methods. Radboud University, Nijmegen, The Netherlands
2017 - 2017: Supply Chain Modelling Internship : his main responsibility was to update and extend a quantitative supply chain model for Toon which is one of the innovations of the company, as well as elicit information from the stakeholders through group model building sessions. Eneco Group in Rotterdam, The Netherlands
EXPERTISE:
His professional interest rely in tackling complex managerial problems using systems thinking and computer simulation approaches. His current research focus is to understand drivers of sustainable market transformations.
ASSOCIATIONS:
System Dynamics Society since 2015 on going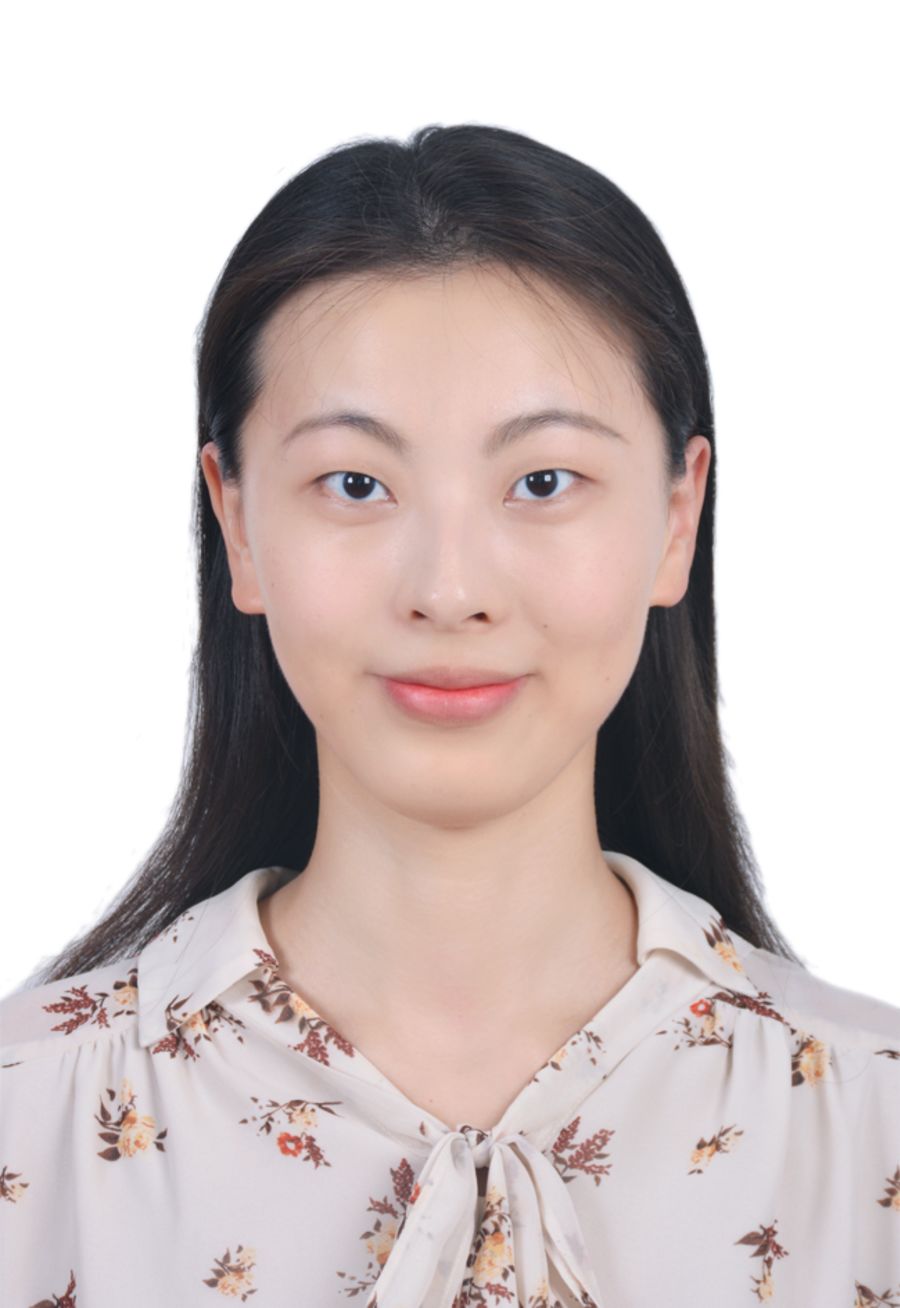 Yineng was graduated from Warwick Business School with a master degree of science in management. Before entering WBS, she studied French and International Economics and Trade in China. Her research interests include innovation management and international business.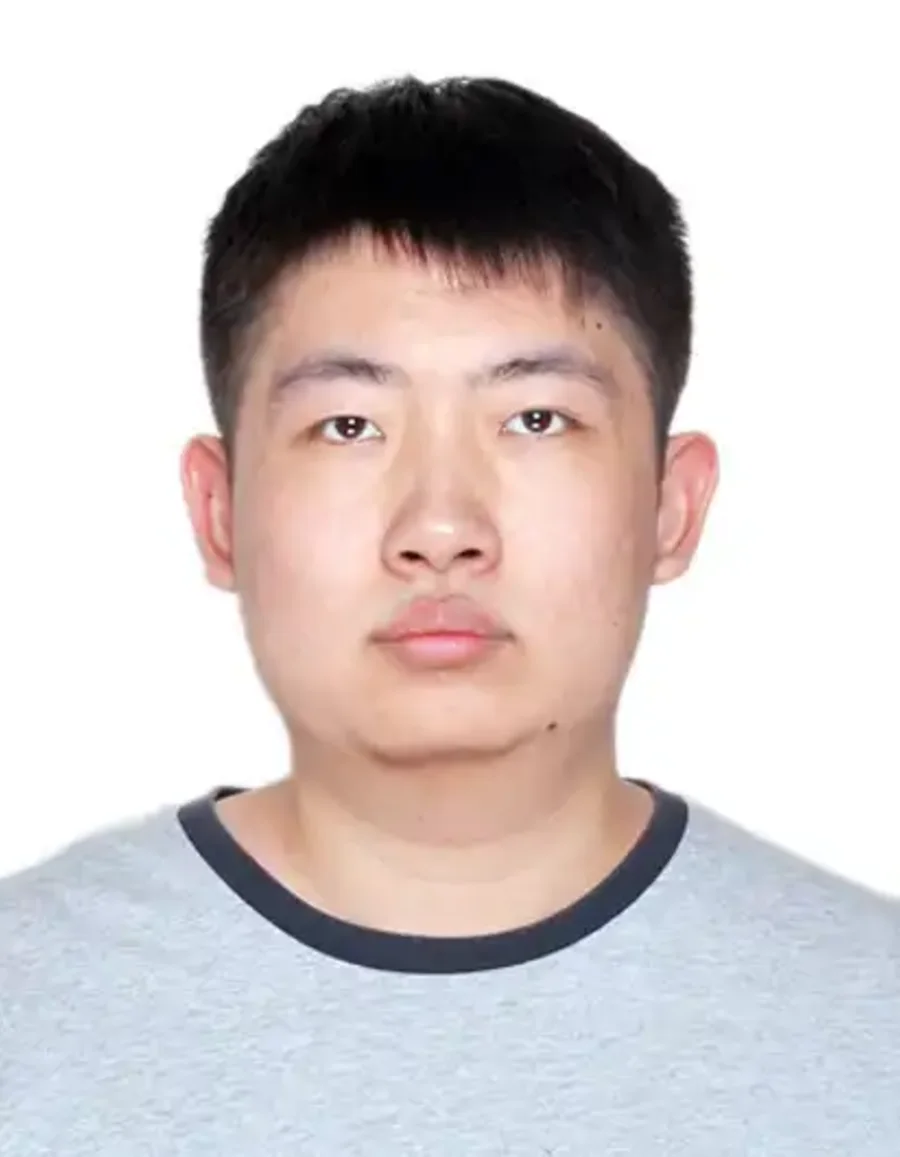 Coming from China, Qiushi graduated from ESSEC Business School's Master in Management program in France. He is interested in the topic of strategic innovation, more specifically, how do organizations make strategic innovations and how do they make decisions based on these innovations.