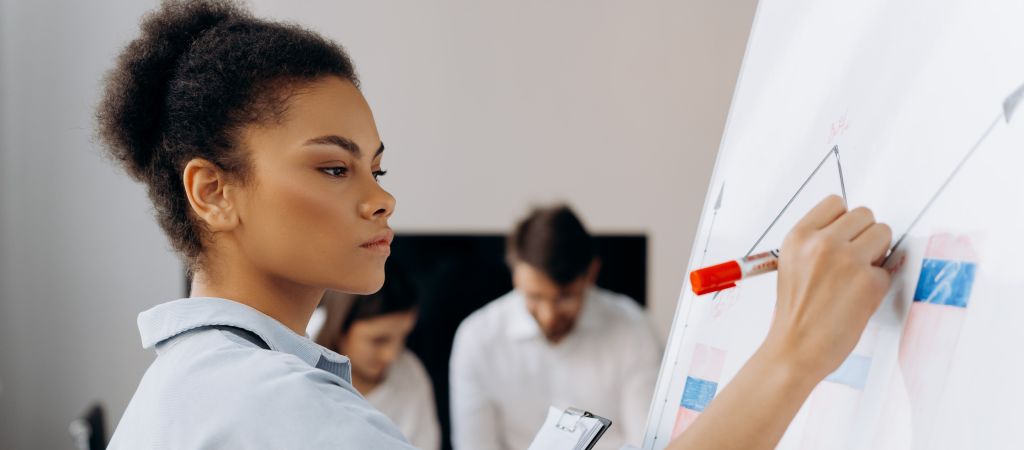 Étudiants et candidats au programme PhD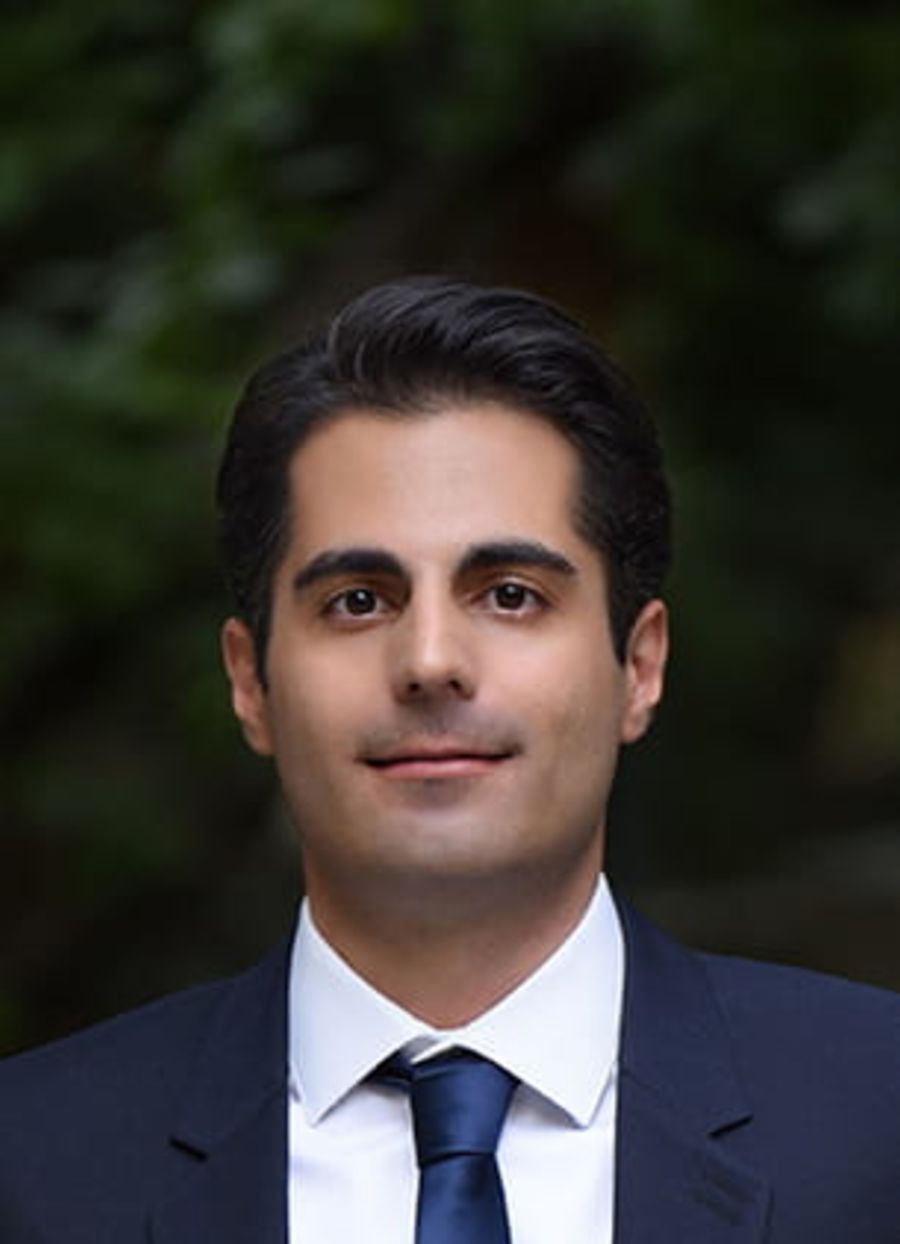 Parham ASHUR,
PhD candidate
Graduated from the University of Amsterdam with a Master of Science in Economics, and from Skema Business School with a Master of Research in Management and Innovation, Parham is interested in investigating the emergence of entrepreneurial cooperatives and democratic workplaces. He is also intrigued with state-of-the-art technologies such as eye-tracking and neuroimaging devices like EEG and fMRI. He has been involved in research projects at LSCP, a psycholinguistic laboratory at École Normale Supérieure (ENS), the psychology department of Paris Descartes University, and the Center for Research in Experimental Economics and Political Decision Making (CREED) in Amsterdam.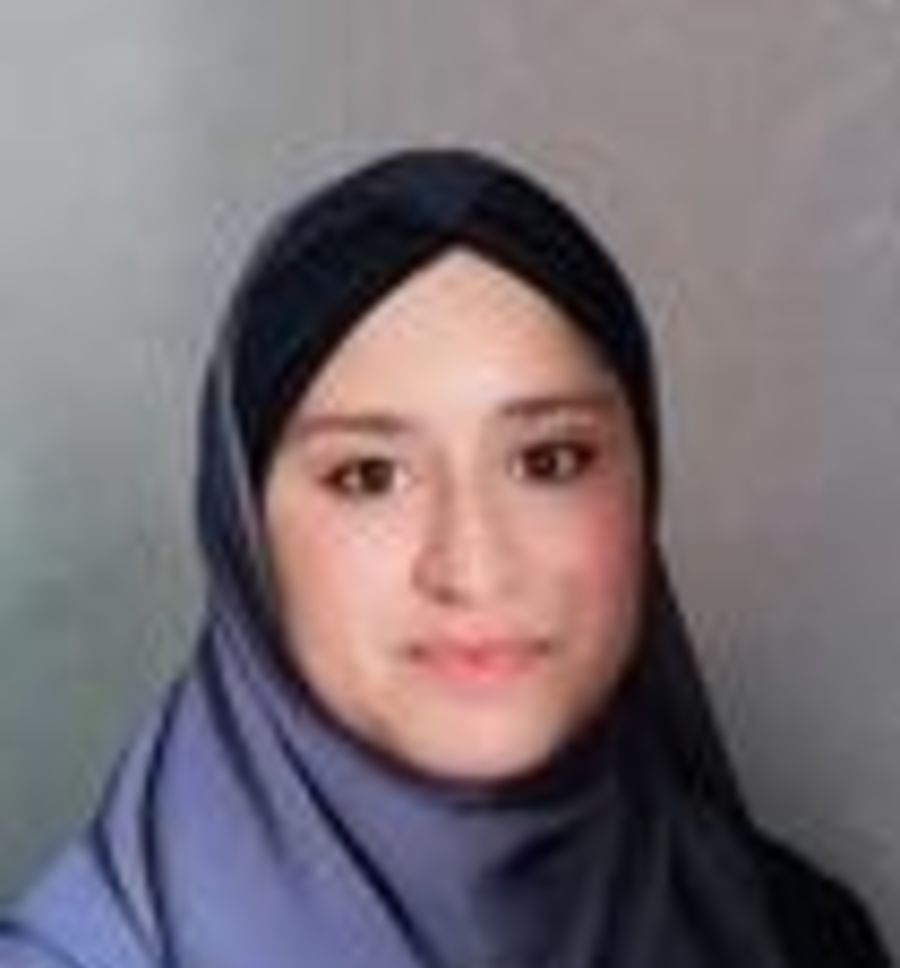 Chaima BENZEKRI
PhD candidate
With a background in Management, Chaïma is graduated from EDHEC Business school and holds an Mphil in Management (Mines Paristech/ Nanterre University). She has evolved in different types of companies (NGO, SME, international firms) as an analyst. She is particularly interested in Social entrepreneurship.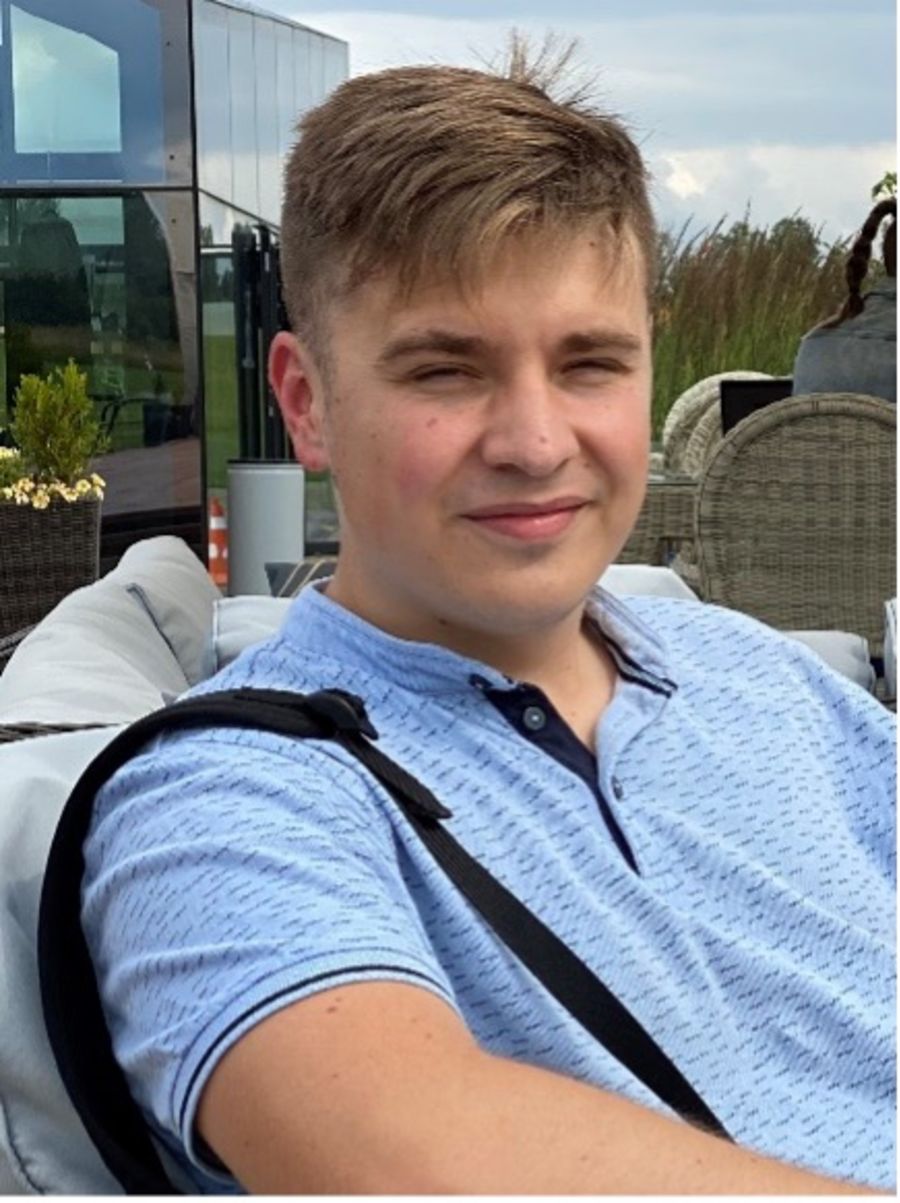 Denis BORODIN
Ph.D student
Graduated in 2020 from Higher School of Economics with the bachelor degree in Logistics and SCM, Denis has acquired experience in maritime logistics and port management. He also has graduated from GSOM Business School, completing Master in Management program. Denis's main professional interests are collaborative efforts between corporations and social enterprises as well as strategic management of MNCs.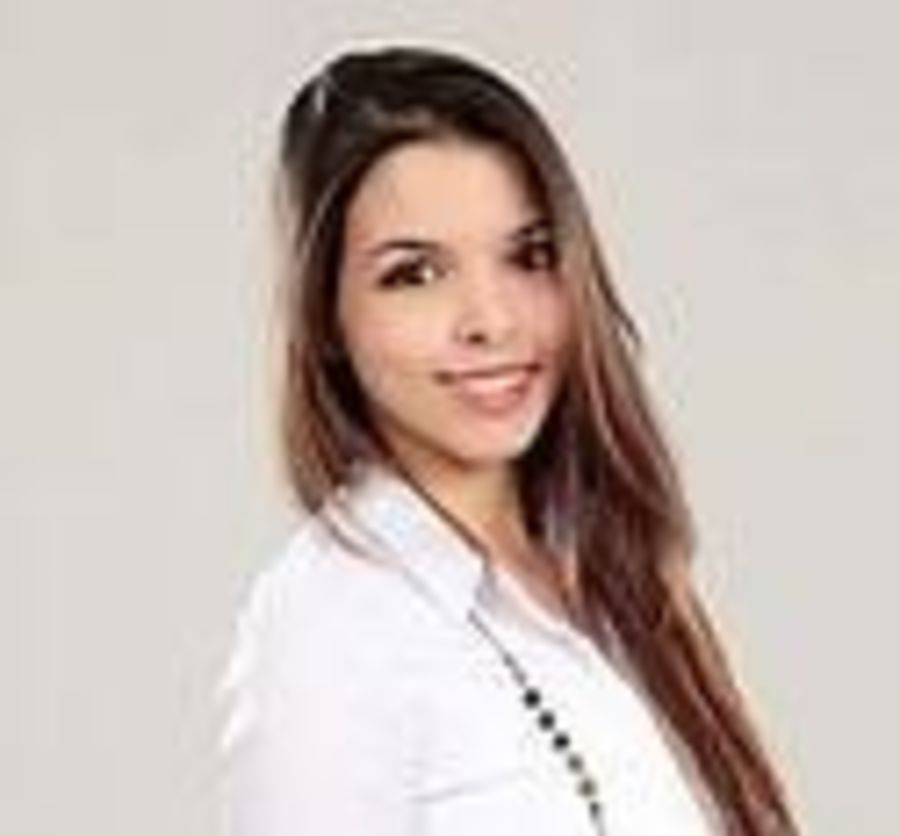 Nesrine BOUGUERRA
Ph.D candidate
Educated in France and the UK with a background in Management and Social Science. Her research interests include entrepreneurship, community and memory studies.
EDUCATION:
2017: Mphil in Management
2009 - 2013: Master in Politics and International Relations - University of Aberdeen, United Kingdom
RESEARCH INTEREST:
Her research interests include entrepreneurship, community and memory studies.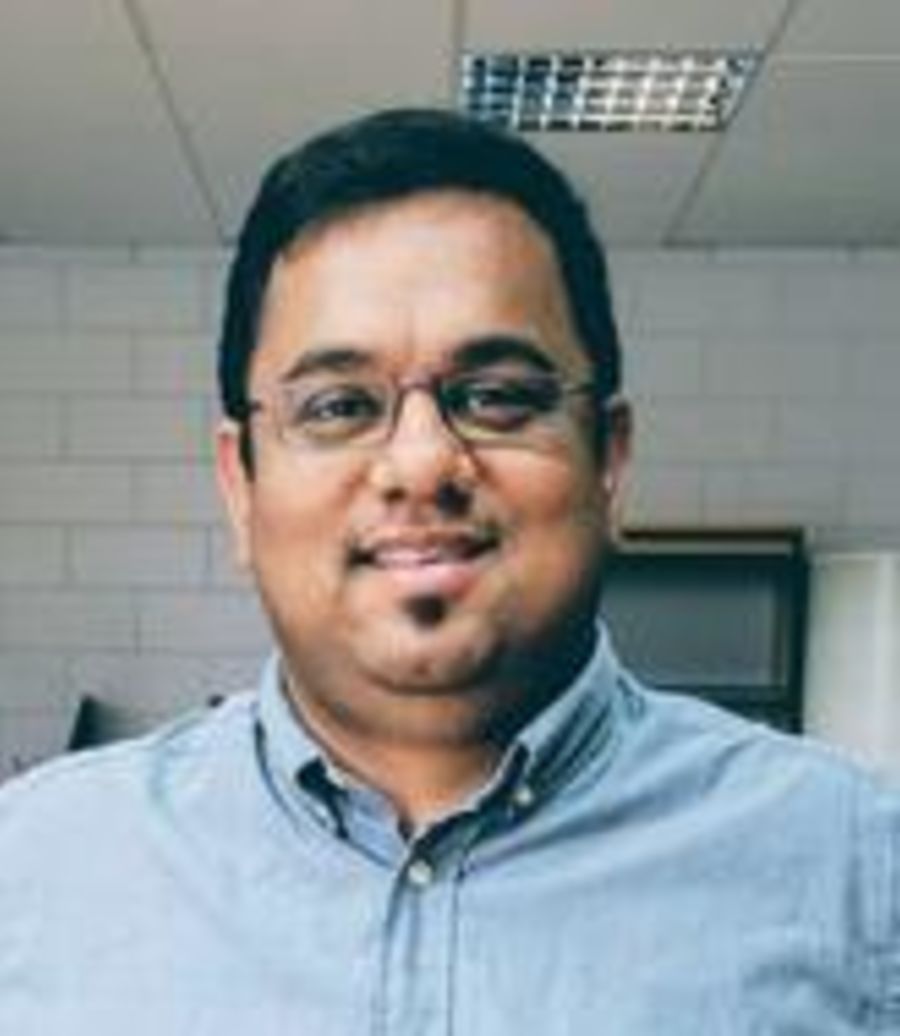 Roscoe D'SOUZA
Ph.D candidate
Indian, Roscoe has varied experience of nearly 8 years in marketing, sales and education roles with different organisations in both, for and not-for profit sectors. His current research interests include institutions, organisations such as NGO's and social enterprises and justice issues such as modern slavery and human trafficking.
EDUCATION:
2015 - 2016: Ph.D in Management, emlyon Business School, France
2009: Post Graduate Diploma in Marketing, TSM, India
2005: Post Graduate Diploma in Entrepreneurship, EDI, India
2003: Bachelor in Accounting, HR College, Mumbai University
RESEARCH INTEREST:
Institutions and Organisations
NGO's and Social Enterprises
Modern Slavery and Human Trafficking
From India, Soumyo's research interests lie in the fields of Information Systems & Organisational Change, Alternative Organisations, and Innovation Management. Trained as a qualitative researcher, Soumyo's previous research focused on studying changes in organisational forms and functions due to IS-implementation. He is also interested in ICT4D research, exploring the role of ICTs in e-governance and welfare benefit programs. Soumyo holds a Research Master's degree in IT & Society from IIIT Bangalore, and was formerly an Associate with TCSL, New Delhi.
EDUCATION:
2017 - 2020: MS by Research in Information Technology & Society, IIIT Bangalore, India
2013 - 2017: Bachelor of Technology in Electronics & Communication Engineering, Maulana Abul Kalam Azad University of Technology, India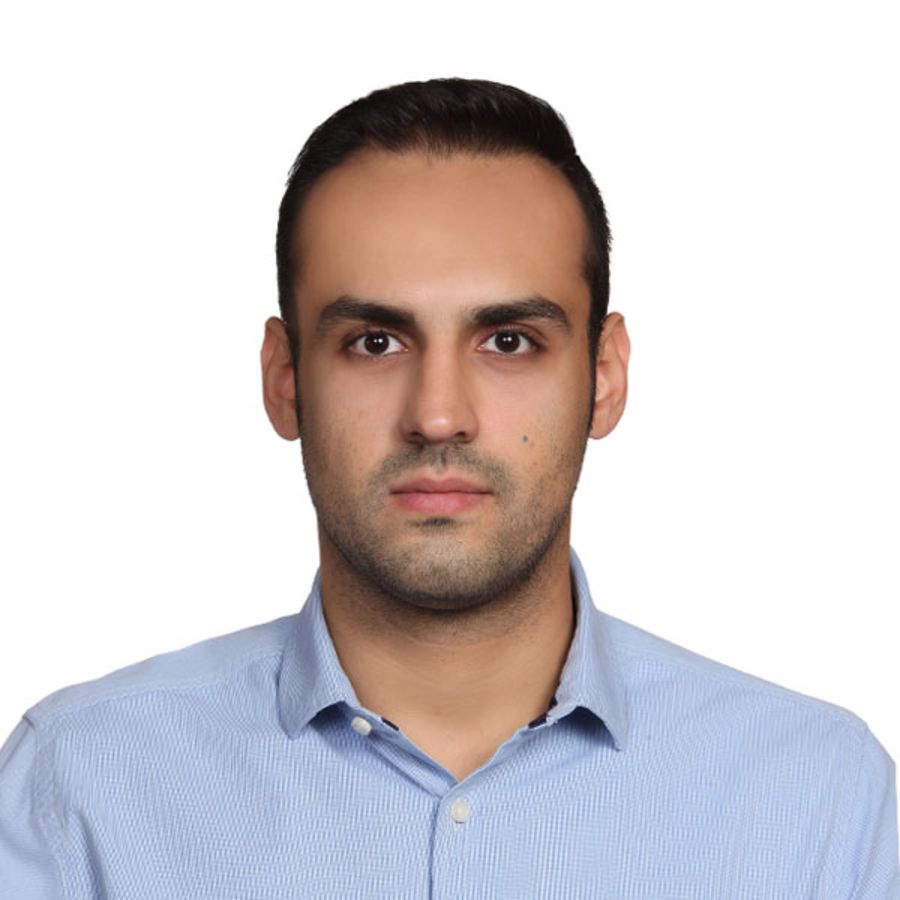 Taha EBRAHIMNAZARI
Ph.D candidate
From Iran, Taha is an MBA graduate from IAU of Iran, with a background in engineering. He has more than ten years of professional experience in business development and marketing consultancy within various industries and several startups. He has developed his skills in quantitative methods and problem-solving and has prior experience in teaching and research assistantship. His research interests include Innovation Management and New Product Development.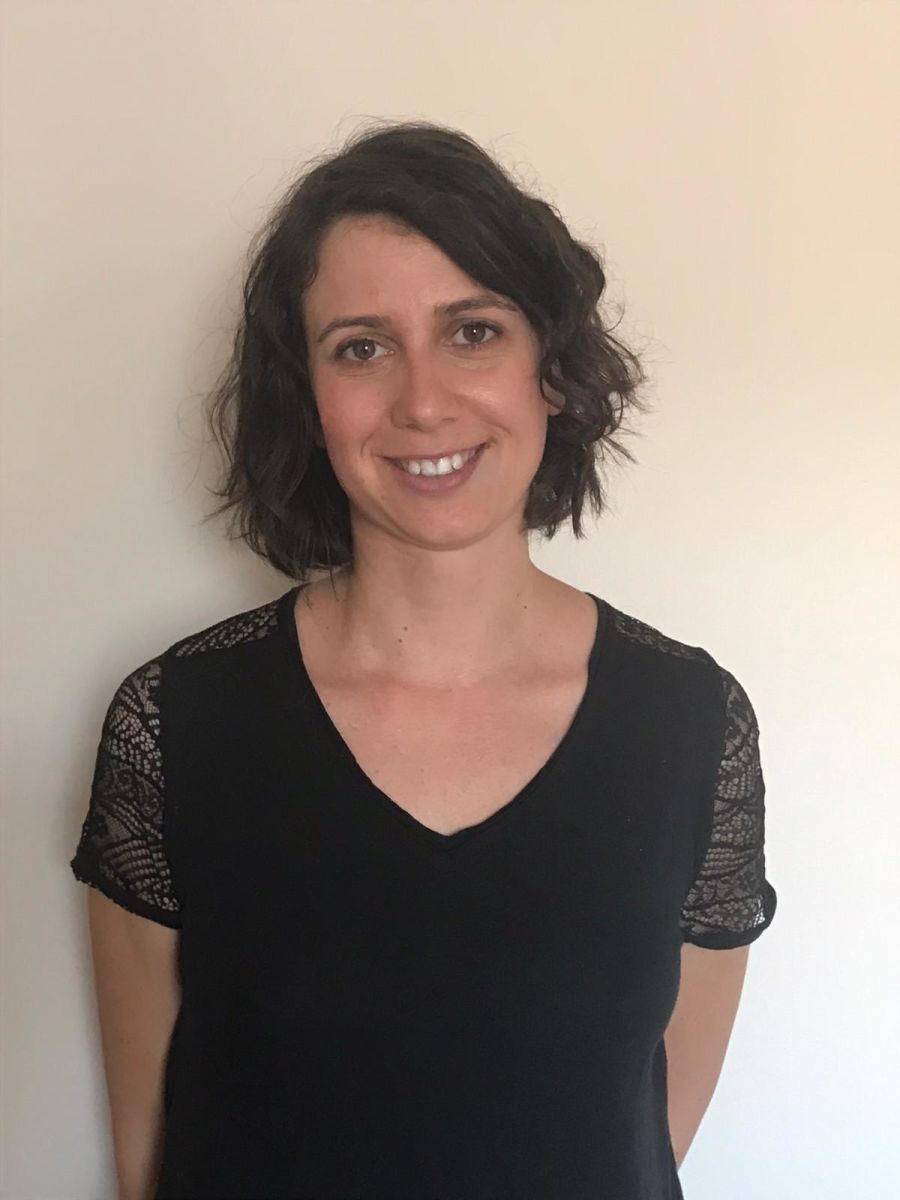 Federica FUSARO
PhD candidate
Her research interests include entrepreneurial exit, careers of entrepreneurs post exits, social value creation through entrepreneurship programs, individual performance management and behavioral effect of incentives. She also has over 13 year experience as a Business Developer and Project Manager in International SMEs in the translation and circular economy industries and more recently at emlyon business school incubator.
EDUCATION:
2017: International Master in Business Administration, IAE Lyon, France
EPERIENCE:
2019 - 2020: Research Assistant, emlyon business school
2011 - 2019: Business Developper, Codeo Group, France
2007 - 2011: Translation project Manager, Birdwell Institute, France
EXPERTISE:
Entrepreneurship, Incubators, Organizational Behavior, Circular Economy, Behavioral effects of Incentives.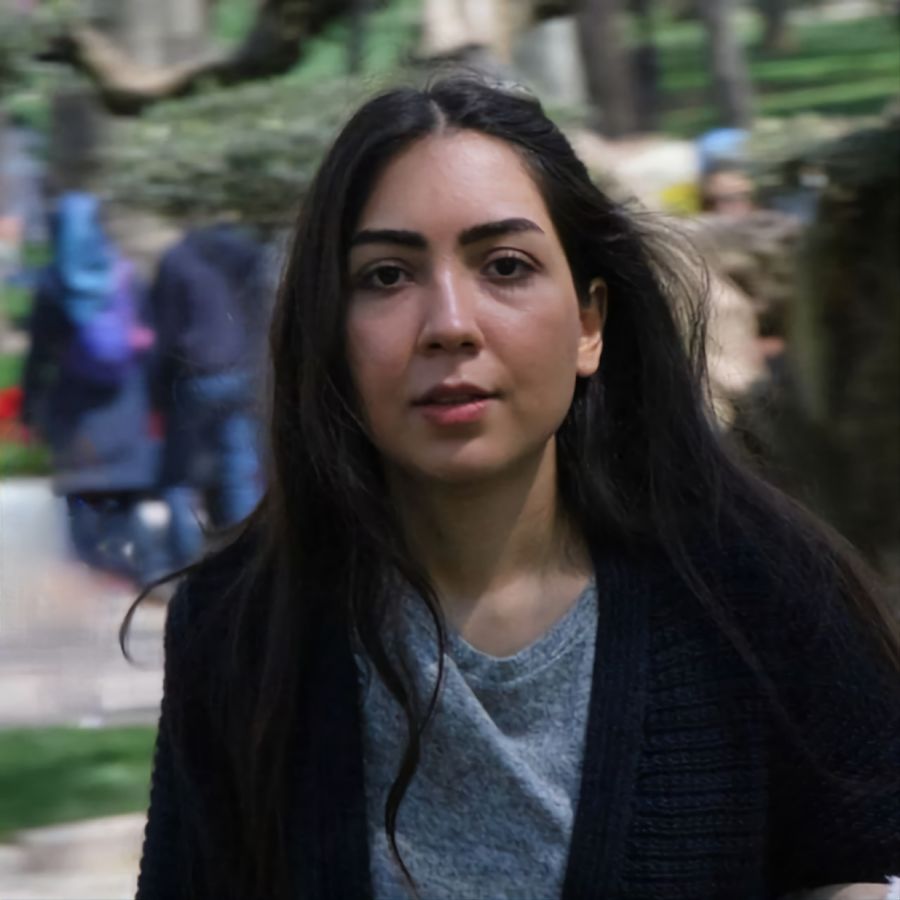 Marjan GHANADZADEH
Ph.D student
I am Iranian, I am an MBA graduate from ATU of Iran, with a background in Urban engineering. After graduation, I started my own business and lunched an online-store specialized in video game industry. I am really interested in Digitalization. Bearing in mind that digitalization is changing humans and organization's habitats, I am encouraged to consider the effects and implications of the digitalization trend on human lives as a potential research area. in particular, topics like digital innovation, and digital entrepreneurship.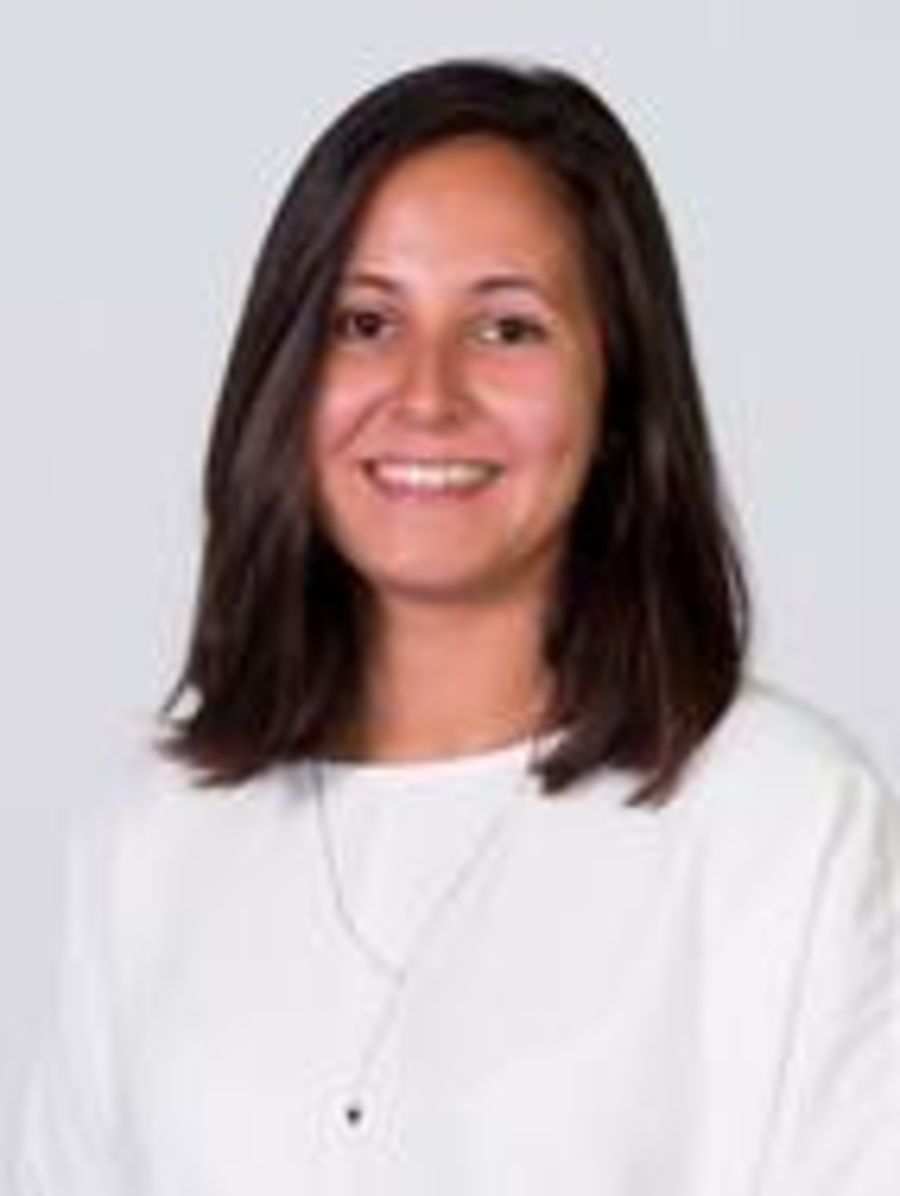 Sanjana GOREEBA
Ph.D candidate
I am a PhD candidate in organization studies and a member of OCE (Organizations, Critical, and Ethnographic perspectives) research center. I am interested in the study of work, employment practices and precarity. My work is mainly qualitative in nature and my dissertation is based on ethnographic data collected in a 'semi-industrial' setting which combines elements of craft work, manual work, and mechanical work in its production process. I analyzed the everyday activities of both temporary and permanent operators on the shopfloor, their interactions with tools and machines, and how they valued and understood their work in a context characterized by low wages, high turnover, and uncertainty.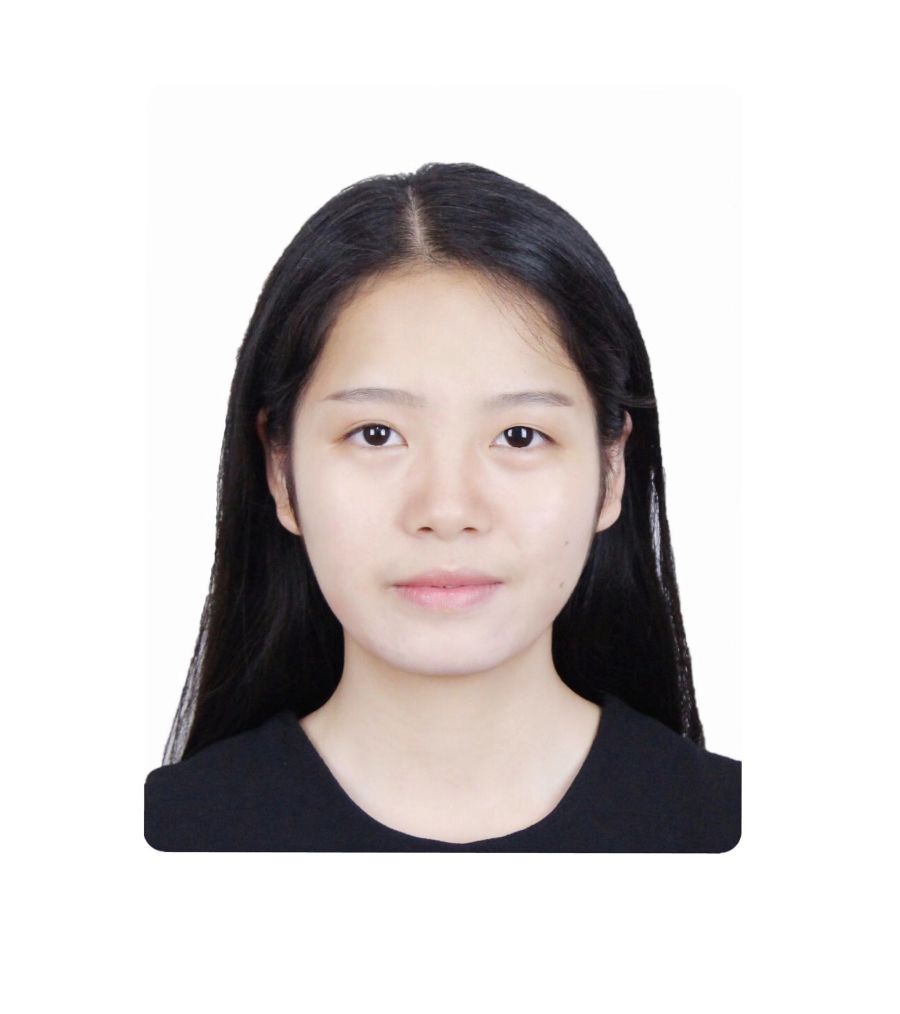 With a background in both Management and Economics, Zhenjing studied the Master in Management at EDHEC Business School in France and MSc in Business in Economics at BI Norwegian Business School in Norway. Her research interests are related to Environmental Economics, ESG, CSR, and sustainable development. To be more specific, how do the environmental concerns and sustainability affect firms' strategies.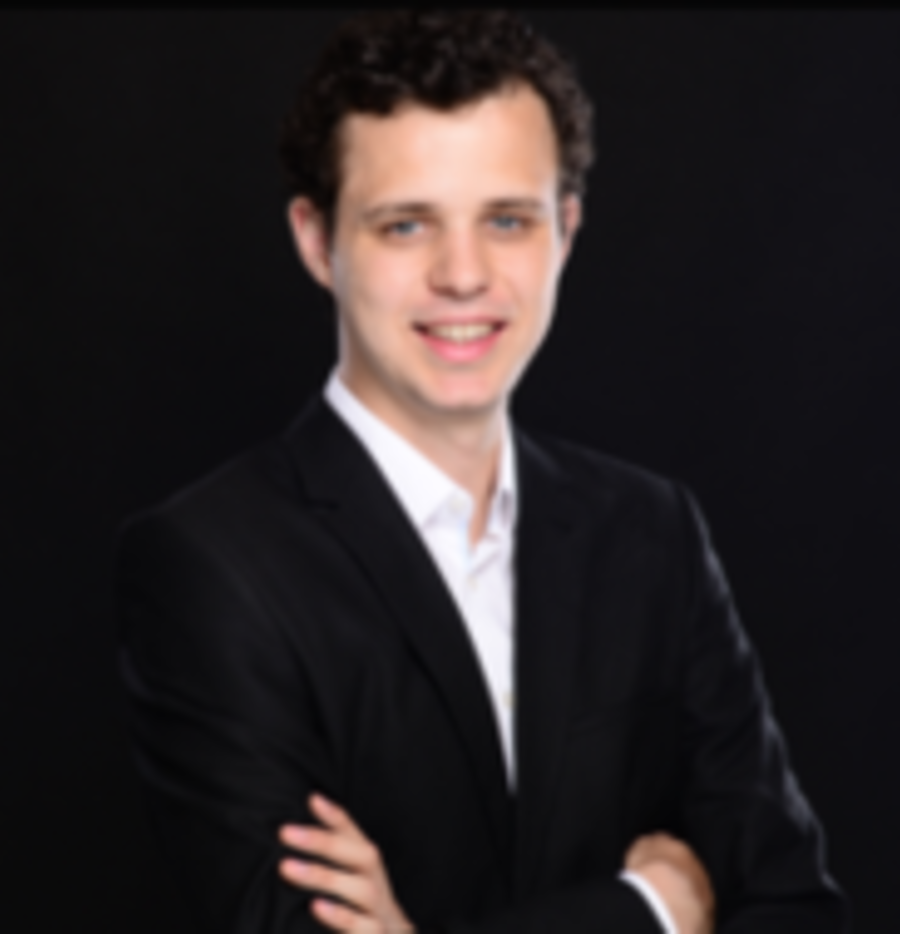 Felix KAYSERS
Ph.D candidate
From Germany & Argentina, Felix graduated from Lund University with a research M.Sc. in Psychology and a M.Sc. in Entrepreneurship & Innovation. His current research interest revolves about entrepreneurial behavior. Felix is a proponent of open science practices and has an interest in statistics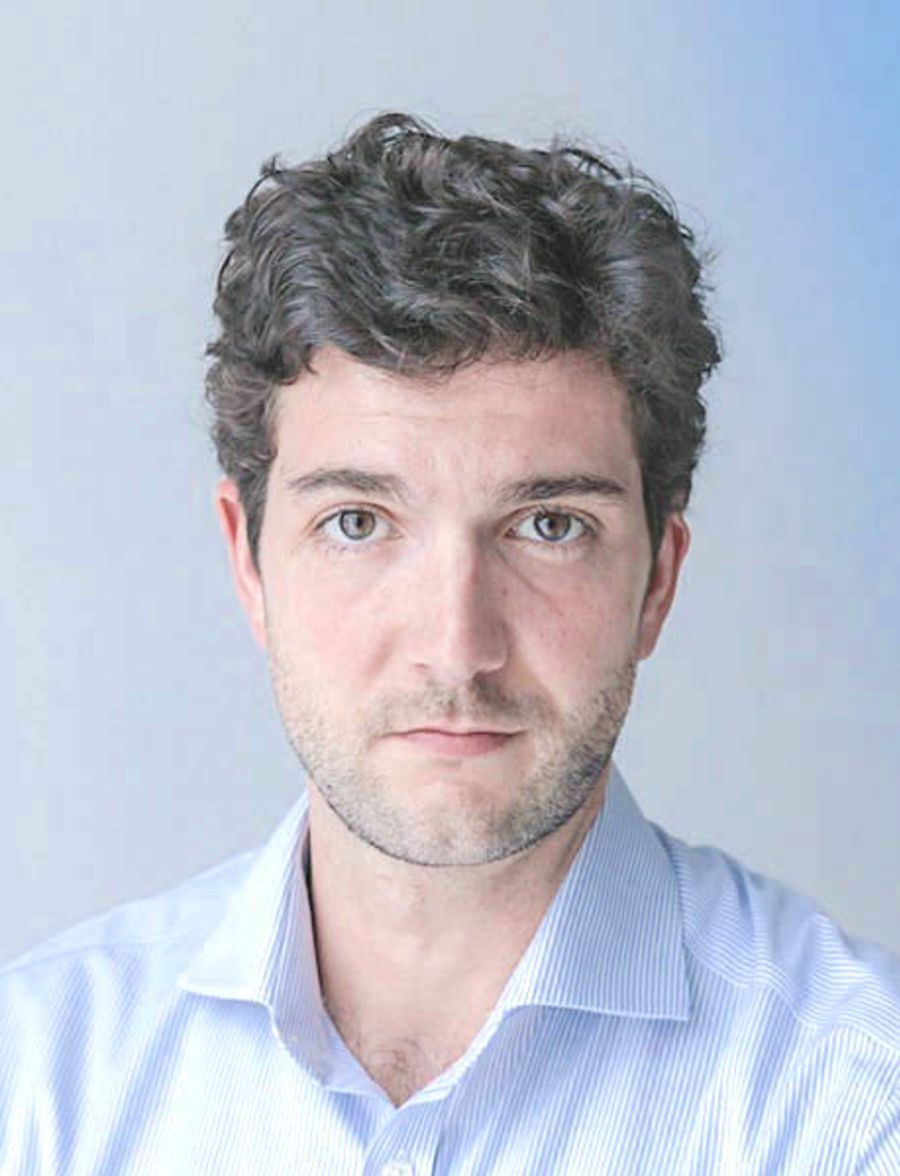 Cédric LEGRAND
Ph.D student
Cédric has eight years of professional experience in emerging and developed markets: he conducted audit and consulting assignments for a banking group (BPCE General Inspection) and worked as a project director and financial supervisor for a microfinance group (Advans). He is particularly interested in exploring the role of businesses in society and how they incorporate social and environmental goals in their strategy. He holds a Master in Management and Master of Science in Finance from Grenoble EM.
Rachel LE MAROIS
Ph.D student
Rachel Le Marois graduated from Reims (France) in 2010 with a master's degree in Packaging Engineering and has since then been working for various kind of organizations such as multinational (Unilever and BAYER), SMB and Start up in the UK and in France. Her current research interests include organizational behavior, more specifically, the study of the organizational mechanisms regarding the management of the peoples who grow up with invisible differences.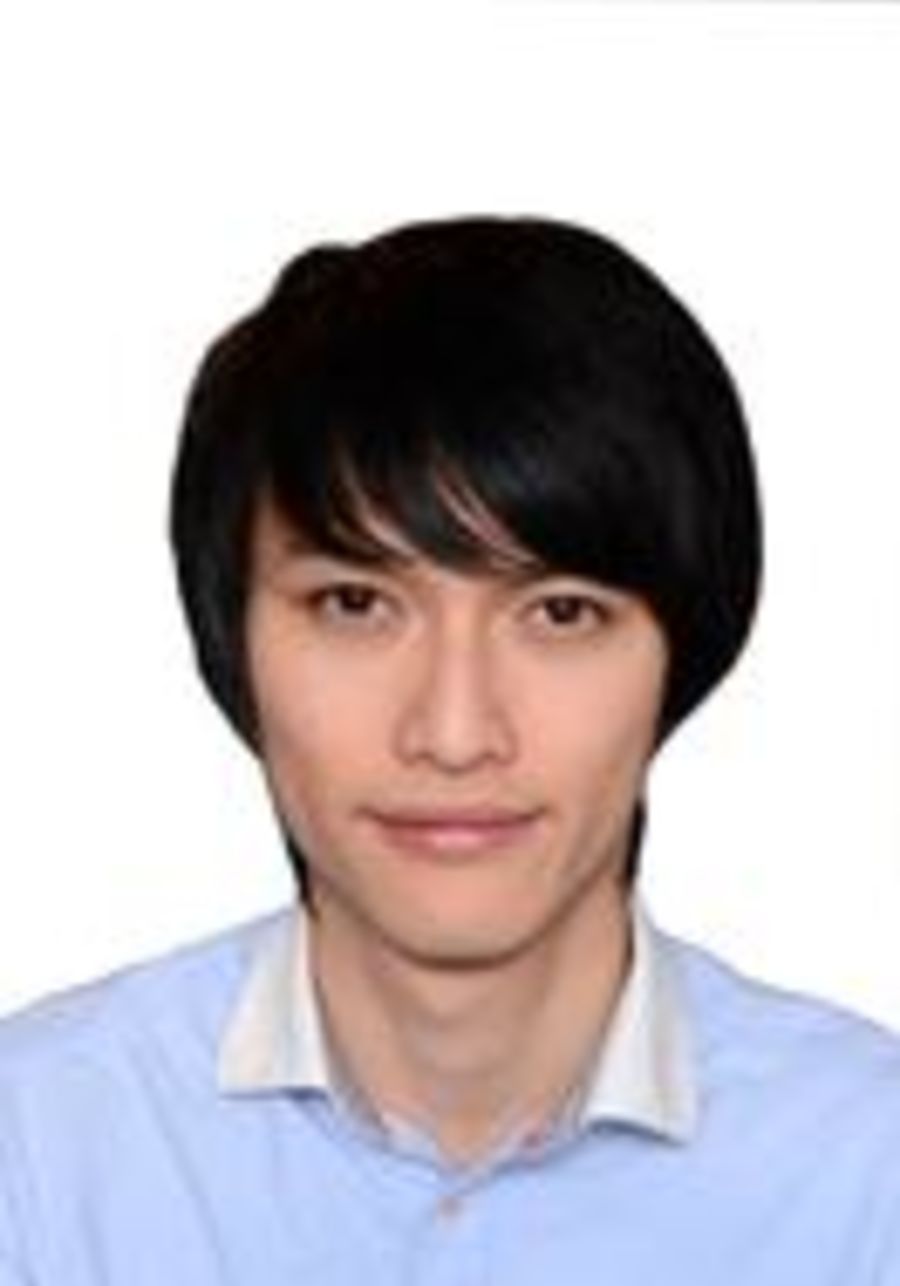 From China, Ben graduated from Cass Business School, UK with a MSc in Management in 2012.
He has more than six years of professional working experiences in marketing, business development and management consulting across various industries. His past employers and clients covered most forms and natures of business, ranging from multi-national companies, large state-owned enterprises, private SMEs to entrepreneurial start-ups.
His current research interests include CSR, Sustainable Management (especially for SMEs), Sustainability Entrepreneurship and China-related Topics.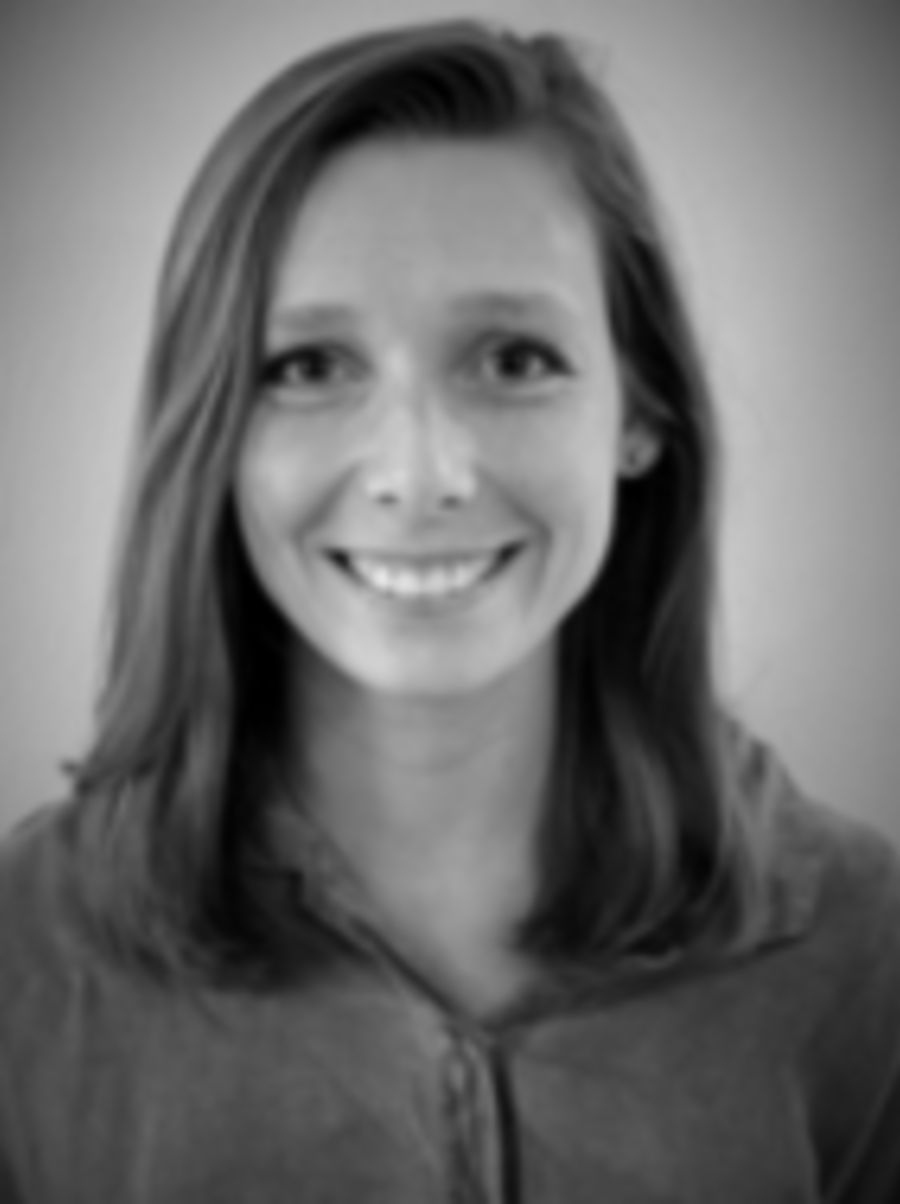 Elise LOBBEDEZ
Ph.D candidate
Elise graduated from emlyon business school with a Master in management, and completed the Innovation, Design, Entrepreneurship and Arts (I.D.E.A) program, a joint diploma led by emlyon and l'Ecole Centrale de Lyon. Her dissertation builds on an ethnography of the French yellow vests and intends to understand how experienced or performed violence may shape collective action and alter social movements' organizing endeavors. She investigates how activists navigate and respond to repression and how it affects their attempts to produce social and environmental changes and to organize alternative ways of living together. Her current research interests also include secrecy and hidden organizing.
EDUCATION:
2018 - present: Programme PhD, emlyon business school, France
2020 - present: Doctoral student at PSL Research University – Université Paris-Dauphine
ASSOCIATIONS:
Since 2018: member of Organizations, Critical and Ethnographic Perspectives (OCE), emlyon business school
Since 2020: member of DRM-MOST (CNRS, UMR 7088), PSL Research University – Université Paris-Dauphine
Since 2020: member of the European Group for Organization Studies (EGOS)
COURSES TAUGHT:
Social Sciences Perspectives (Lecturer, emlyon business school, France, French, 2022)
RECAPSS, Applied Research in Social Sciences (Instructor, emlyon business school, France, French, 2020-2021)
Power and Politics (Guest Lecturer, emlyon business school, France, English, 2020-2021)
Social Entrepreneurship (Guest Lecturer, emlyon business school, France, French, 2020-2021)
Sociology of Actors Networks (Guest instructor, Université de Lyon, France, French, 2018)
Entrepreneurship and Innovation (Instructor, Centro Municipal de Emprendimiento, Guatemala, Spanish, 2017)
RESEARCH INTEREST:
Social movements, social change, collective action, alternative organizations, democratic decision making
Violence, radicalism, high-commitment, violent tactics, repression
Hidden and clandestine organizations, secrecy, illicit activities
Ethnography and qualitative research
PUBLICATIONS:
Peer-reviewed journal articles
Lobbedez, E. and Buchter, L. (Forthcoming). The Strength of Pushback. Collective Identity in Fragmented Mass Movements. Mobilization: an International Quarterly
Lobbedez, E. (2022). You can't report what you don't know: Methodological considerations of an ethnographer navigating organizational secrecy. ephemera: theory & politics in organization
Book chapters
Panico, T., Pascucci, S., Lobbedez, E., and Del Giudice, T. (2022) Paradise lost? Understanding social embeddedness through crisis and violence in the Neapolitan 'Land of Fires' in M. Crosby, and J. Faludi (Eds), Whole Person Promotion, Women, and the Post-Pandemic Era: Impact and Future Outlooks. DOI: 10.4018/978-1-6684-2364-6
Non-academic articles
COMMUNICATIONS & SEMINARS:
Talks
"Accumulation by contamination: Organizing wasting as the essence of the Anthropocene," Management et Anthropocene, November 2022, Toulouse, France
"Ce que produit la violence : Penser l'organisation de la violence comme résistance à l'aune d'une ethnographie du mouvement des gilets jaunes", 11e rencontre de perspectives critiques en management, September 2022, Montpellier, France
"'Liberté, Egalité, Flashball.' Resisting work to absorb violent protests", 82nd Annual Meeting of the Academy of Management, Critical Management Studies Division paper session, August 2022, Seattle, United States Awarded best doctoral paper for the CMS division. See video at the following link: https://www.youtube.com/watch?v=3U-xsQ0nykM
"'You'll Never Be at Broland.' Reporting sexualized encounters in a field marked by unequal power relations", 9th Ethnography Workshop Edition, June 2022, Barcelona, Spain
"Faire attention. Pour une épistémologie du souci des autres", 10e rencontre de perspectives critiques en management, September 2021, Louvain La Neuve, Belgium
"The Soft Flank Effect: An Amplifying and Sustaining Mechanism for Social Movement's Radical Protests Tactics." • 37th EGOS, European Group for Organizational Studies, Amsterdam, July 2021 (online) • SSSP 2021 Annual Meeting, Society for the Study of Social Problems, Chicago (online)
"The Strength of Pushback: Collective Identity in Fragmented Mass Movements." • 36th EGOS, European Group for Organizational Studies, Hamburg, July 2020 (online) • Qualitative Research Seminar Series, Ethnography Atelier, Lyon, December 2020 (online)
Research workshops
36th EGOS Pre-colloquium "Taking Sides: Activism, Knowledge Production and Education in the Climate Crisis", Hamburg, July 2020 (online)
Research Day "Les Gilets Jaunes en politique", CEE, Sciences Po, Paris, 2019
Research Day « Dialogue sociale à l'aune des ordonnances Macron », OCE, emlyon business school, Lyon, 2018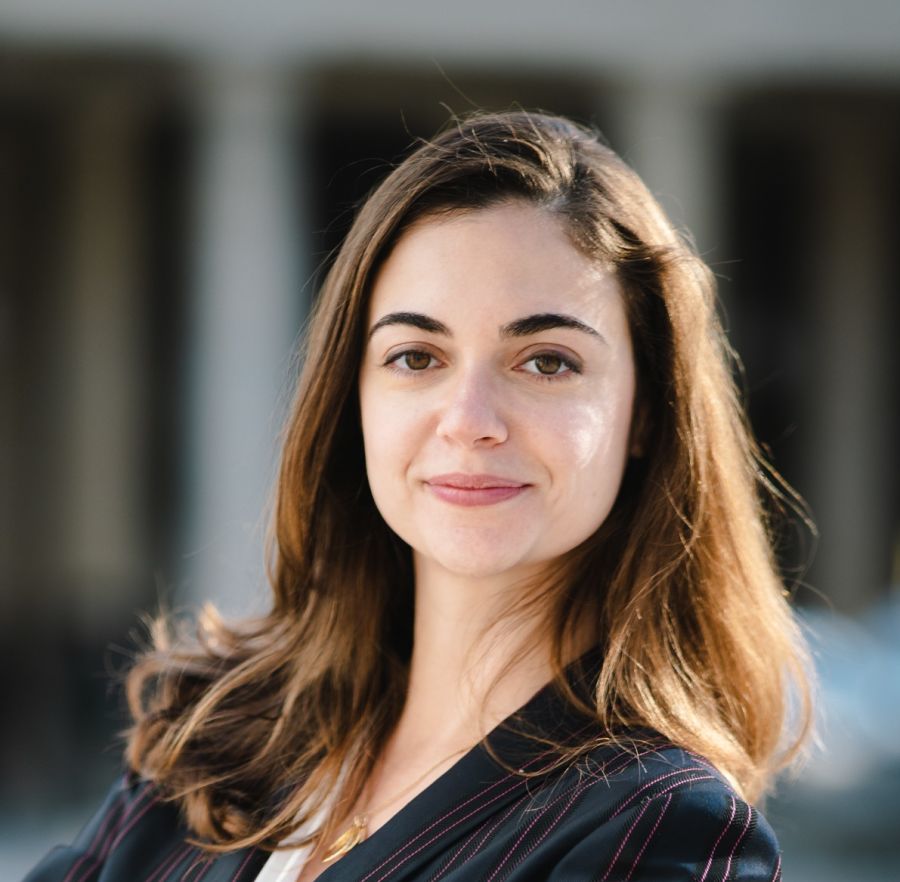 Jessica S Lopes
PhD student
Originally from São Paulo, Brazil, Jessica has an undergraduate degree in Business Administration from Fundação Getulio Vargas – EAESP, and two master's degrees in Local Development and Research in Management, the latter from IAE Paris Université Paris 1 Sorbonne. She also specializes in social business management and communication for impact from renowned schools such as Northwestern University. Jessica has over 10 years of professional experience in consulting and teaching, working in different countries and across multiple cultures. Her main research interests are social business, hybrid organizations, local development, and gender equality.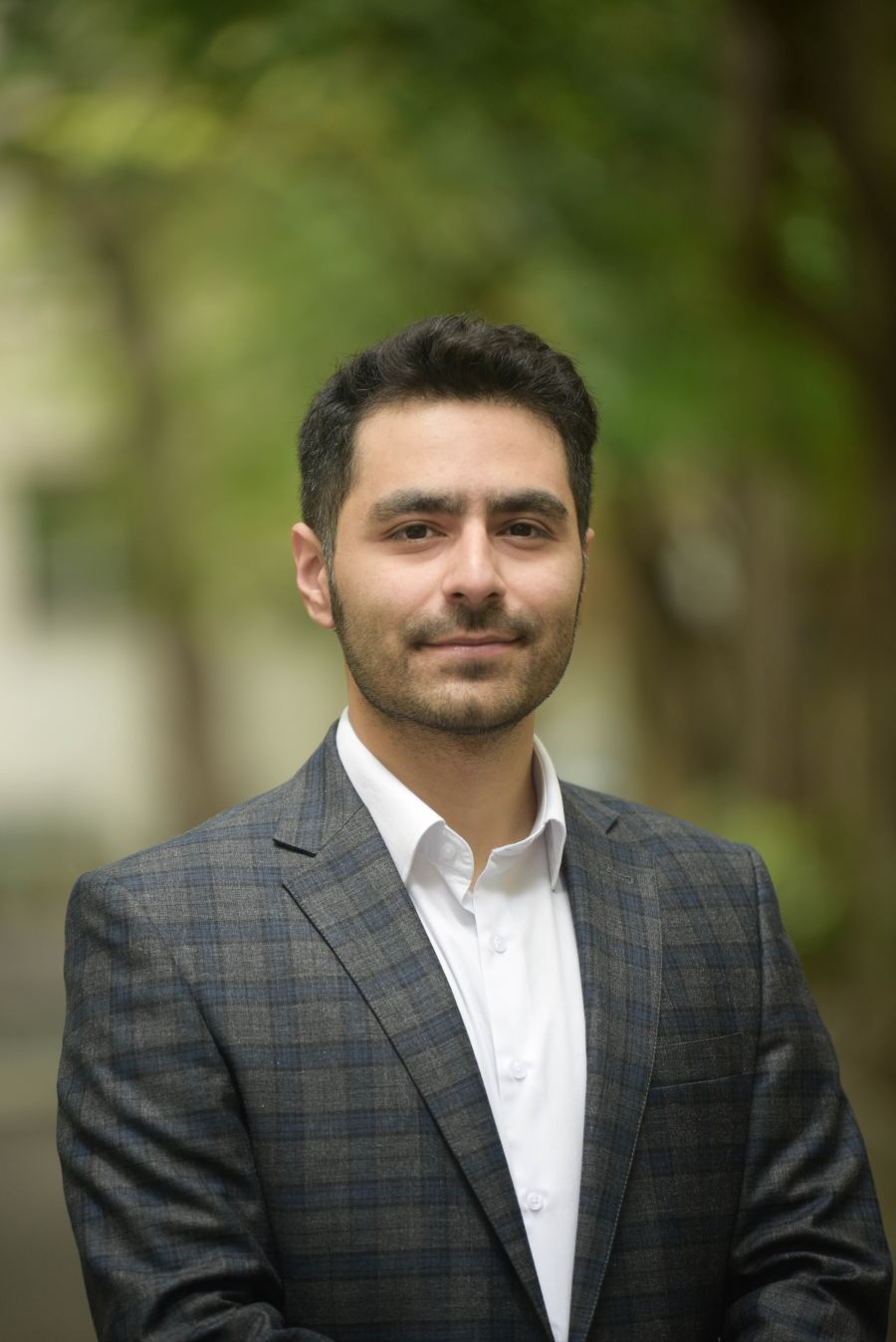 Mehdi MALEKIFAR
PhD student
Mehdi is an MBA graduate from Iran. With a background in engineering, he has nine years of experience in business development and consulting, particularly in the IT industry. He graduated from SUT, and his main interests are innovation management and technological collaboration.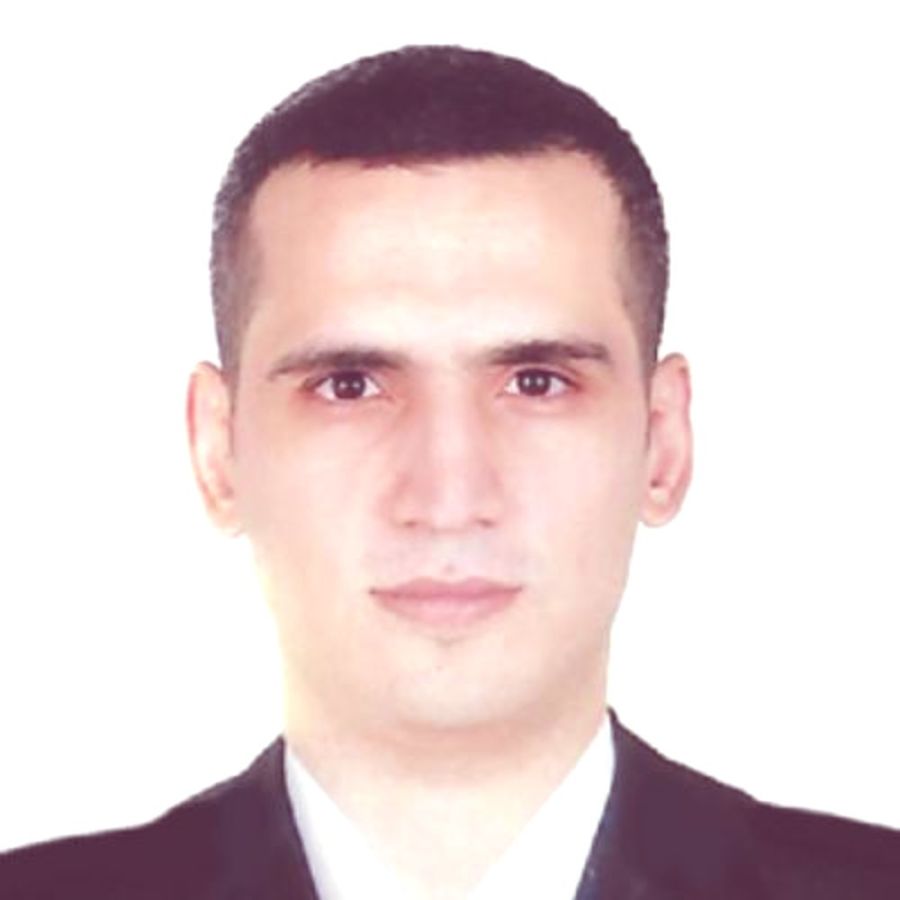 Hussein NASSER
Ph.D student
Born and raised in Lebanon, Hussein has a background in institutional management. He graduated with a research master's degree from the Lebanese University in Management and Marketing. His thesis focused on human resources and gender studies. Hussein has had more than ten years of work experience in the public organizations sphere in Lebanon. His research interests scope areas such as strategy, leadership, and culture.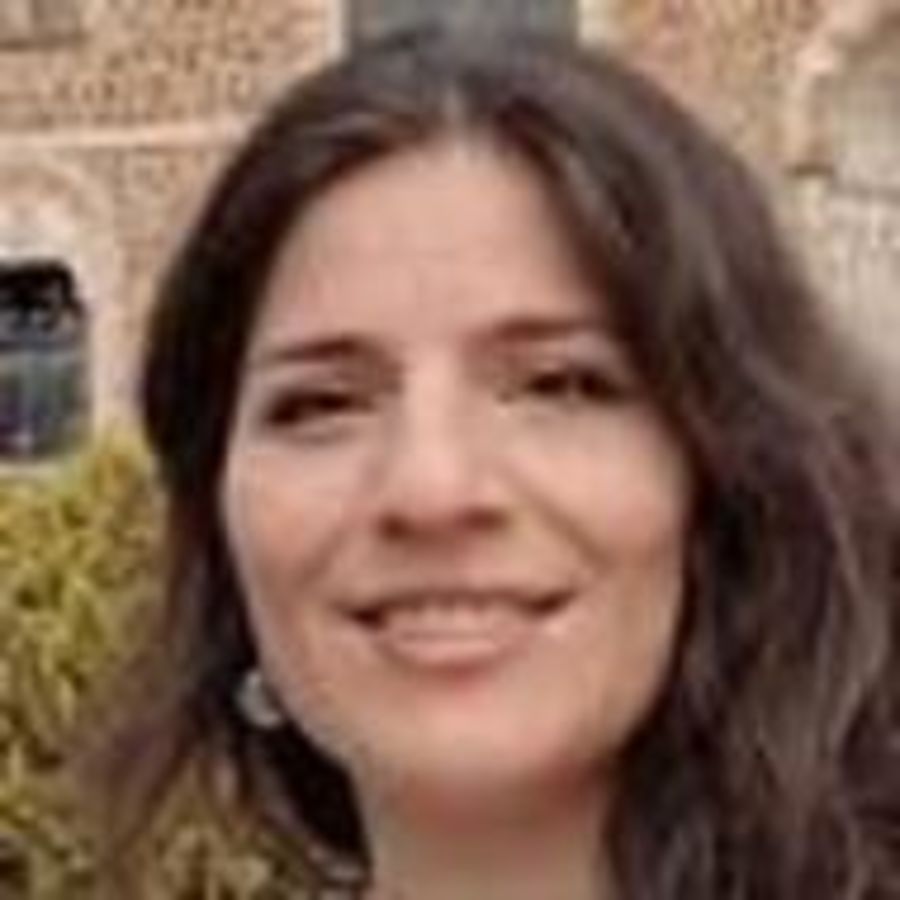 Zahra SHAROKHSHAHI
Ph.D candidate
Iranian, educated in Iran, Netherlands, Spain and France. She received her first master in industrial engineering and second master in business and finance. After some experience of accounting research she moved to emlyon for her PhD studies.
Besides academia, she is passionate for about sports specially cycling and mountain climbing.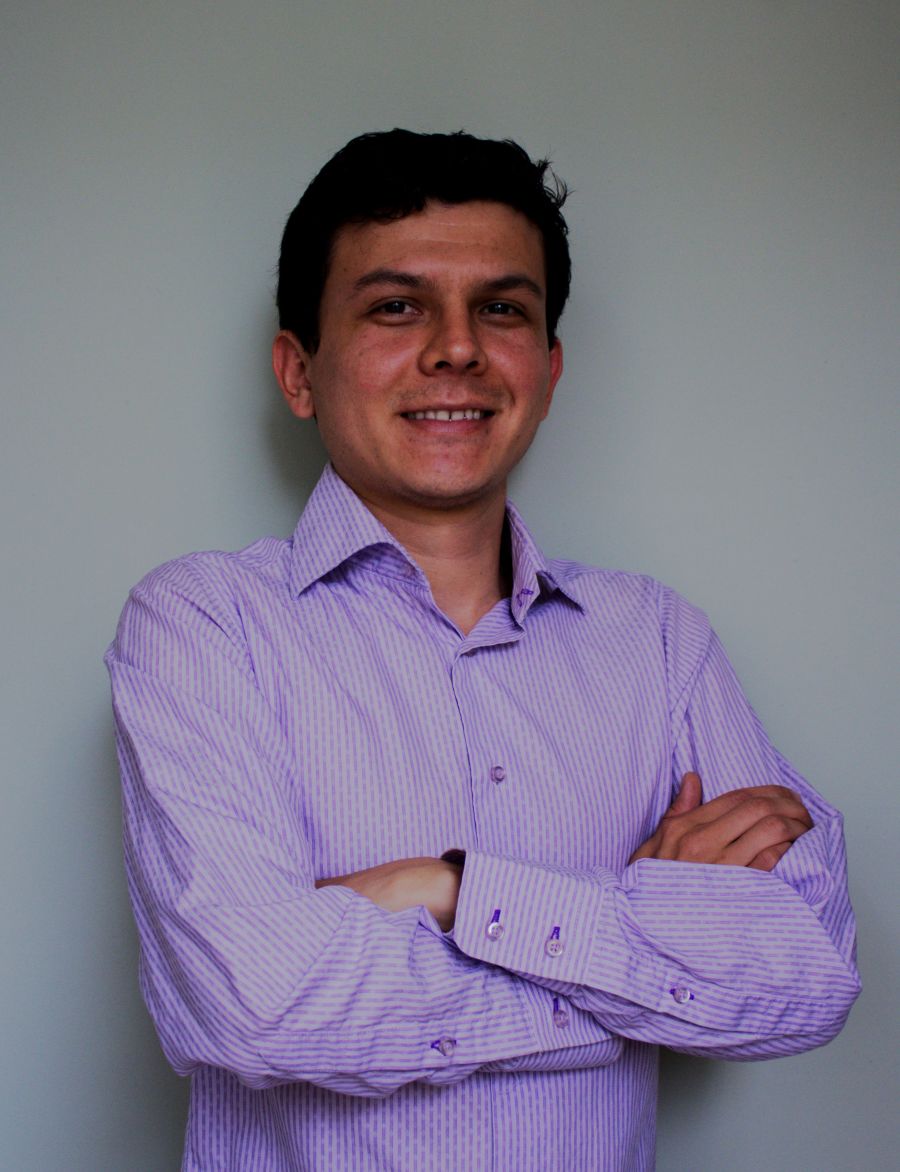 Cristian TABORDA
Ph.D candidate
Cristian comes from Colombia. He holds an M.Sc. in Business Administration from Radboud University in the Netherlands together with an M.Phil. in System Dynamics Modelling. Cristian's academic interests are driven primarily by tackling complex managerial and societal challenges. His research focuses on modelling the conceptual, methodological and empirical challenges n achieving sustainable pathways of diffusion towards sustainable, healthy, circular and resource-efficient food systems.
EDUCATION:
2017: M.Sc. in Business Administration and M.Phil. in System Dynamics Modelling, Radboud University, Joint diploma from Bergen University, Palermo University and Lisbon University
2013: Bachelor Science of Economics, University Icesi, Colombia
AWARDS:
2015 - 2017: European Master in System Dynamics - Consortium Scholarship. Erasmus Mundus programme funded by the Education, Audiovisual & Culture Executive Agency (EACEA) of the Commission of the European Communities
EXPERIENCE:
2018 - On Going: Research Assistant : System dynamics modelling, EmLyon, Eculy France
2017 - 2017: Teaching Assistant at the faculty of management : his main responsibility was to lecture seminars and support bachelor and pre master students with their assignments for the courses Methods of Research and Interventions, and Qualitative Research Methods. Radboud University, Nijmegen, The Netherlands
2017 - 2017: Supply Chain Modelling Internship : his main responsibility was to update and extend a quantitative supply chain model for Toon which is one of the innovations of the company, as well as elicit information from the stakeholders through group model building sessions. Eneco Group in Rotterdam, The Netherlands
EXPERTISE:
His professional interest rely in tackling complex managerial problems using systems thinking and computer simulation approaches. His current research focus is to understand drivers of sustainable market transformations.
ASSOCIATIONS:
System Dynamics Society since 2015 on going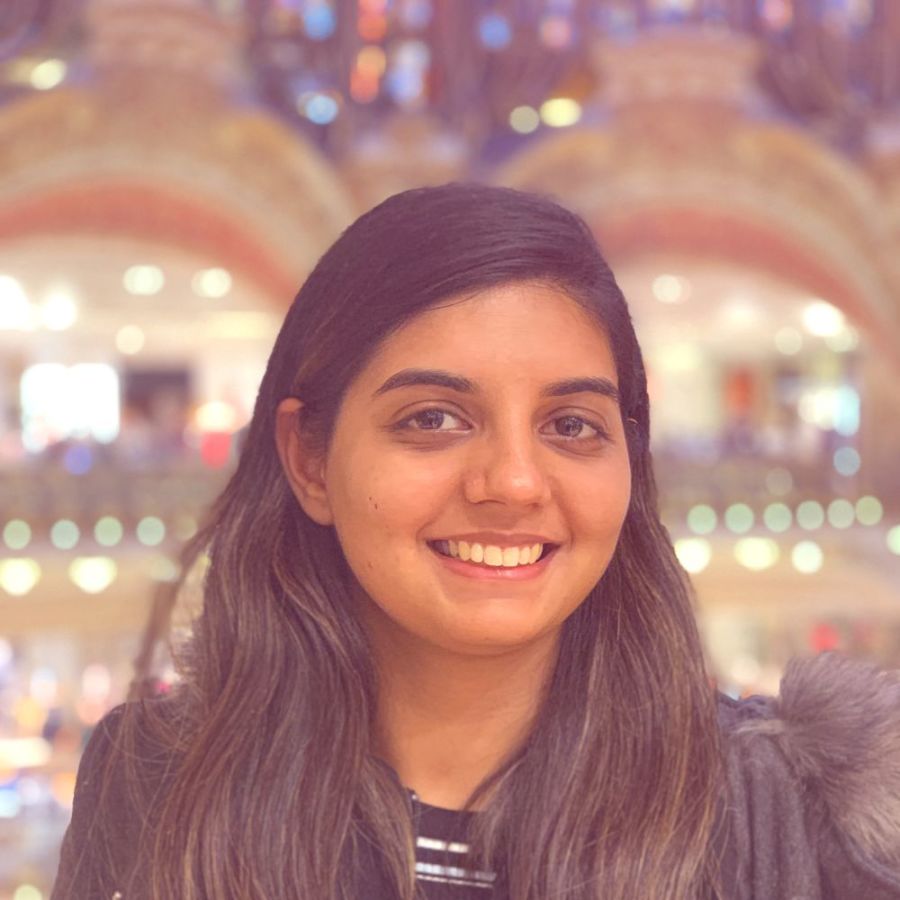 From India, Shriya is an MBA graduate from Institute of Management Technology Ghaziabad(IMT-G), India with a background in engineering. Before joining emlyon, she worked as an analyst with Group Citi where she was involved in Measuring and Optimizing Campaigns.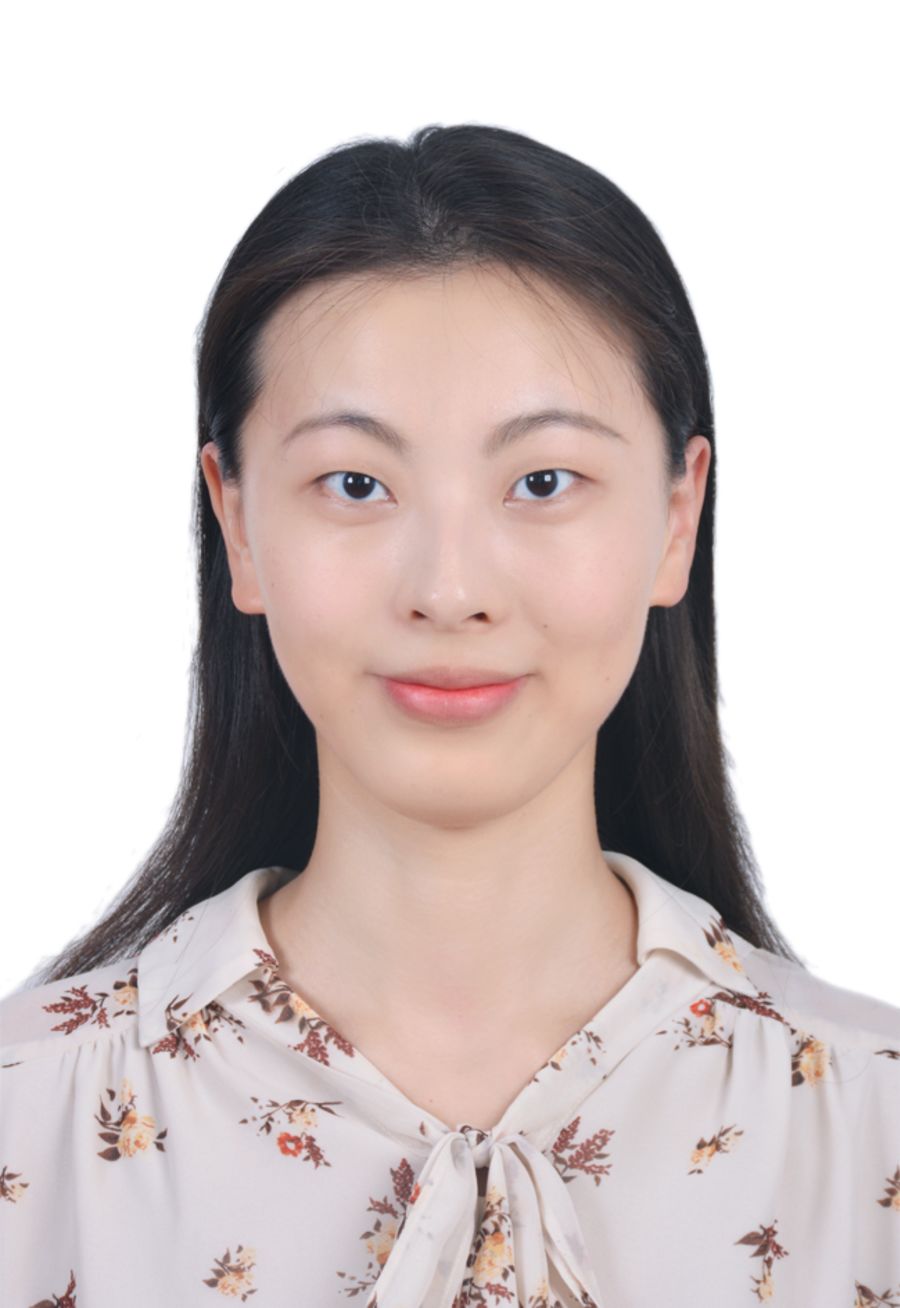 Yineng was graduated from Warwick Business School with a master degree of science in management. Before entering WBS, she studied French and International Economics and Trade in China. Her research interests include innovation management and international business.