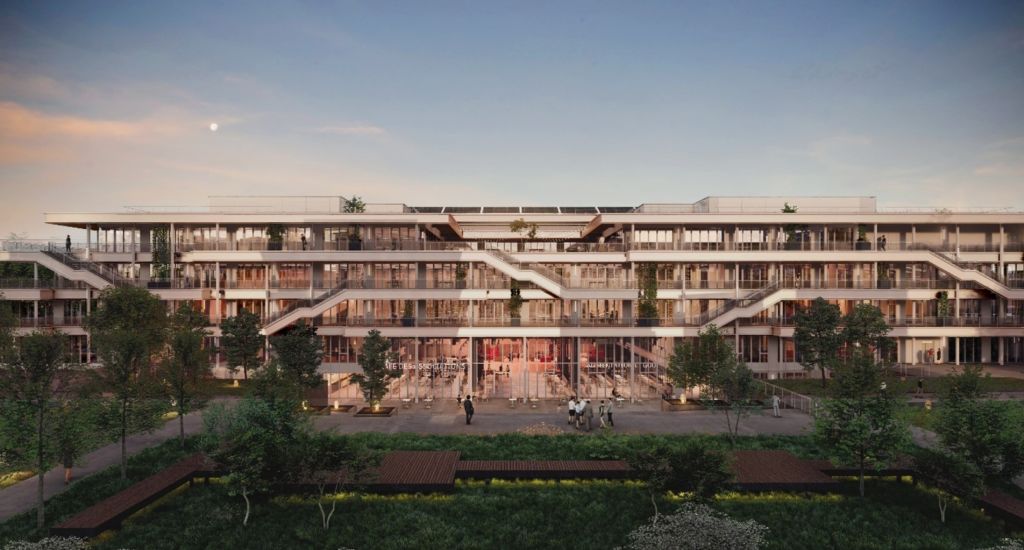 The agora of transformations, a vibrant campus turned outward
Designed as genuinely alive and in a permanent discussion with its environment, the agora of transformations, the future campus of emlyon business school, will be fundamentally turned outward, onto public space and the city of Lyon.
A campus turned outward
The outer world and the vegetation will be an integral part of the agora of transformations. One third of the surface of the future campus ground will be made of landscaped areas and the agora will have 12 terraces, 4 patios and outdoor walkways. On outdoor amphitheater will extend the throbbing heart, at the crossroad between indoor areas and the park.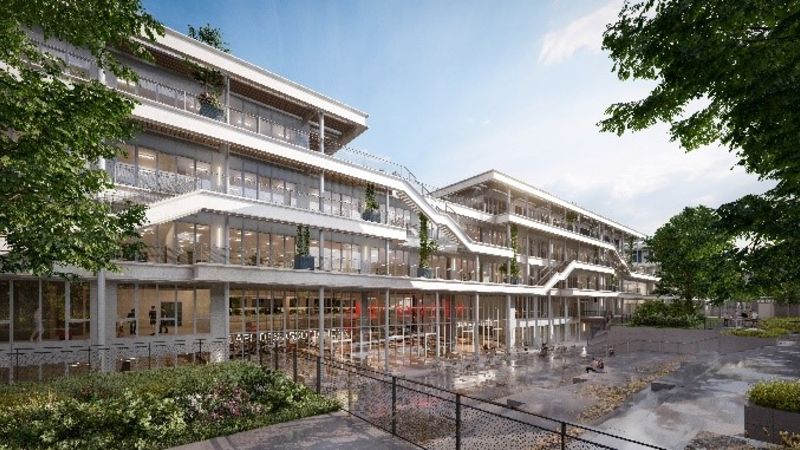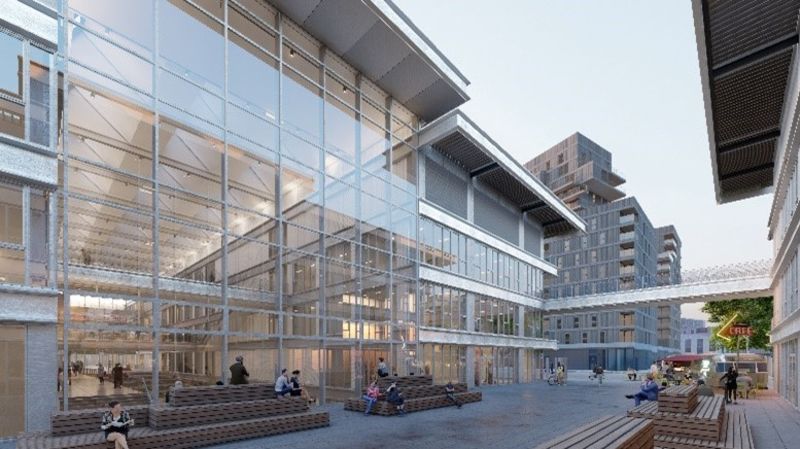 A campus turned towards public space
At the heart of the Lyon Gerland district, the agora falls within a dynamic and hybrid environment with more than 30,000 inhabitants, 2,300 companies, 2,750 researchers and 3,650 students. The campus was designed as an integral part of the neighborhood and as such, will be nested in the public space:
an overhanging pedestrian street will allow passers-by to cross over the heart of the campus
food shops will be open on the base plate level
the esplanade will be designed as a living and circulating square on the avenue Jean Jaurès.
the entrance hall will be open to everyone, and key areas will be accessible to badge-owners, that is the extended emlyon community.
A campus turned towards the Lyon métropole and beyond
The location of the future emlyon campus provides the best opening onto the Lyon métropole. The agora is 15 minutes away from the city hyper-center, just as close from the life center of the Peninsula (Presqu'ïle), than from the business center of the Lyon Part-Dieu area.
The city public transports (tramway T1 and T6, metro B, bus) canvas the Gerland district where the agora is nestled. Five minutes away, walking distance, the Jean Macé station distributes the East and West flows of people and the Raymond Barre bridge, crossing over the Rhône river and opening onto the Confluence area. About ten minutes away from the TGV train stations of Perrache and Part-Dieu, the campus will be readily open to the national and even international scene.