The agora of transformations, an environmental-friendly campus
While the agora of transformations is taking shape, we would like to review the sustainable dimension of our future campus. From its construction to its location, including its energy supply, everything has been designed to limit its ecological footprint. 
A greener city
When choosing to settle on the former industrial ground of the Nexans plant, emlyon has participated in decontaminating the site and making the Lyon Gerland district greener. No less than 140 trees will be planted on the future campus gardens, on what was up until now, an artificial concrete slab. Landscaped areas will represent 1/3 of the whole surface of the agora, thereby offering a new landscaped park of quite a significant size to the various publics of the agora, and more broadly, to everyone in the 7th district of Lyon.  
Labels recognizing how responsible the campus is
The agora of transformations will provide facilities up to today's top-notch standards of sustainable construction with ambitious environmental certifications for the quality of its design and that of its future exploitation. The design of the building is already **HQE and BREEAM certified. These French and Anglo-Saxons independent labels of reference assess the short and long-term environmental impact of the design, the construction and how the building will operate.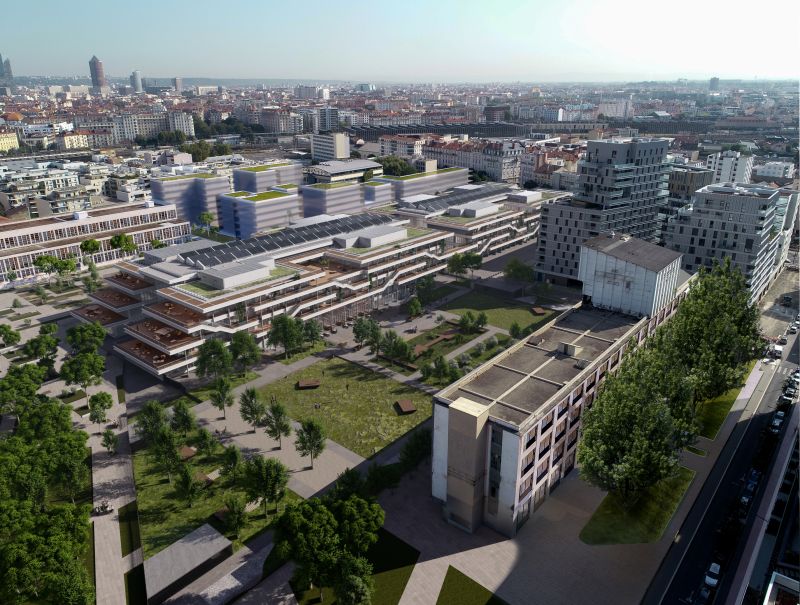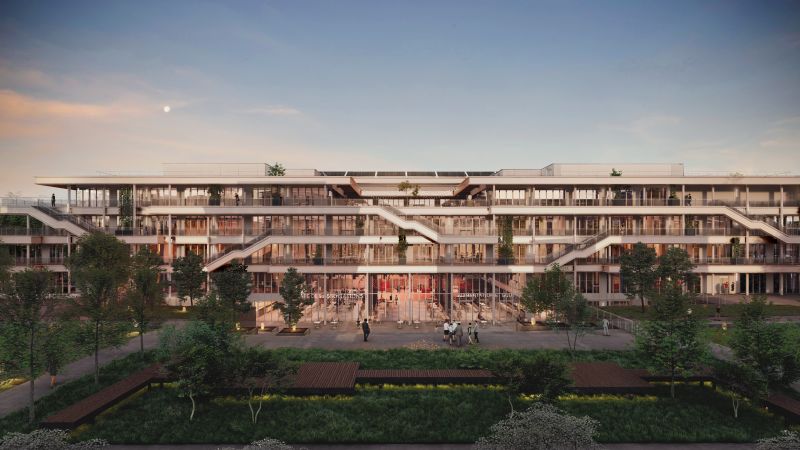 Reducing transport-generated CO2 emissions
By relocating its activity in the Lyon Gerland district, emlyon intends to break away from its fossil fuels dependence for its new campus. By connecting directly onto the collective transport network of the city of Lyon and by being closer to where most of the students live, the School is expecting the modal share for the use of private internal combustion vehicles to get to campus, to go from 20% today to zero. Except for the legally required disabled spaces, emlyon has opted for a parking-free campus. Soft mobility solutions are promoted and public transports can be found in direct vicinity of the agora (Subway B, streetcars T1 and T2, several bus lines, Vélo'v stations and 380 emlyon bike racks). 
Optimized energy consumption
In addition to a natural refreshing system and rooftop solar panels, emlyon chose to connect the agora to Lyon's district heating system. Thanks to the energy value born from the Lyon Gerland's waste and biomass treatment, the Lyon Métropole is promoting a circular economy approach. With 65% of renewable energy, this will be the first green network in France.