Who is the Winner of the Chinese Luxury Market with the Price Tag of RMB770 Billion?
In the context of COVID-19, the worldwide quarantine policies launched in winter has severely hit the results of leading luxury brands. With the rising deregulation, Chinese shopping are gradually heading to premium malls and boutiques, which may be accelerated in the next few weeks, driven by the boom of the so-called "post-lockdown splurge". After all, Chinese consumers have been powering the growth of the global luxury industry for the past decade.
Looking back on the past year of 2019, in spite of the global economic downturn, the luxury market has shown no signs of weakness. China Luxury Report 2019 released by McKinsey shows that Chinese consumers at home and abroad spent 770 billion RMB ($115 billion) on luxury items—equivalent to a third of the global spend—with each luxury-consuming household spending an average of 80,000 RMB per year. From 2012 to 2018, more than half of the growth in the global luxury market stemmed from China. Given this trend, **the figure is expected to reach 65% by 2025.
As the biggest powerhouse for the expansion of top-notch brands, China will soon replace the United States as the world's largest luxury consumer.

In recent years, high-end brands have taken the development of the Asian region, especially the Chinese market, as their top priority and have competed for more market share by redefining marketing, distribution and pricing strategies. In short, those who win the Chinese market will win the world.
So what are the characteristics of China's luxury consumption? How can international brands adapt to and tap market potentials? How do Chinese premium brands go global? And what skills and capabilities do future practitioners need? Let's explore these questions.
Who are the consumers?
According to McKinsey's China Luxury Report 2019, the young generations represented by post-80s (born in the 1980s) and post-90s (born in the 1990s) accounted for 43% and 28% of the consumer base respectively and contributed to 56% and 23% of the total turnover. In terms of per capita spending, post-80s better known as Generation Y spent an average of RMB 41,000 in buying designer products, while the figure was RMB25,000 among post-90s (Generation Z). Obviously, these two groups are dominating the market, who are in the rise in terms of both social status and income. Meanwhile, they also represent enormous potentials, who will support the further evolution of the sector.

Most of the respondents agreed that luxury goods are a reflection of identity, taste and social capital. The brand value that comes with luxury goods brings more confidence and sense of belonging to young respondents. 68% of post-90s stated that brand is the primary consideration, while this figure is as high as 94% among post-65s and post-70s (Generation X). It indicates that younger consumers will value design, material, production process and other in-depth factors while pursuing brands. Therefore, branding is still the key to the expansion in the Chinese market and the creation of brand value is a shortcut to access younger generations in China.
100% of the 1,000 respondents in this survey acquired the information on luxury consumption through both online and offline, who spend an average of 3-5 hours in searching, consulting, reviewing and sharing luxury-related information in online and offline sources per week. It reveals that digitalization is the key for top-class brands to reach Chinese post-80s and post-90s consumers. Respondents also admitted that they are influenced by digital channels throughout the shopping process to some extent. However, in terms of market statistics, 92% of consumers still choose to purchase offline. Though in line with the current consumer behaviors of fancy products, it also implies that in an environment where consumers are increasingly influenced by digital messages, there is still enormous room in the development of online distribution for exclusive brands.

Based on the findings on information sources, it is easy to see that traditional advertising has little effect on Chinese luxury consumers. The top ranked sources include offline stores, e-commerce, official brand online channels and word of mouth. The impact of e-commerce on Chinese consumers is indispensable and 45% of the respondents claimed that e-commerce is their preferred information source, in which they can collect product information, browse buyer reviews and share their own experience, thanks to the rapid rise of e-commerce leaders in China since 2000 and the subtle influence of the sophisticated e-commerce ecosystem on Chinese consumer behaviors.

How are the international high-end brands doing in China?

Digitalization is the key to the brands to catering post-80s and post-90s in China. However, even those designer brands most popular in China have not yet experimented comprehensive deployment across the digital ecosystem.
WeChat and other social media may become the top battlefield of luxury branding and marketing.
Since 2016, many exclusive brands have turned to online experience. For example, Chanel has launched a number of digital pop-ups from time to time. Cartier, Bvlgari, Dior and dozens of other brands contend to focus on WeChat applets. Dior, Gucci and other brands have joined TikTok and other video streaming platforms. As digital marketing is increasingly valued by luxury brands, the direction and conversion of online traffic has also become a way to expand their customer base. As the uppermost social media app for Chinese consumers, WeChat has more than 1.15 billion monthly active users in 2019 and in turn becomes an indisputable place of strategic importance for marketing campaigns. In addition, WeChat applets and WeChat Video are also highly favored.

From "Made in XXX" to "Made in China"
"Made in France" and "Made in Italy" are often deemed as the imprint of luxury brands. However, with the rise of the manufacturing reputation, China may become the next candidate for the origin of premium brands. Some designer brands such as COACH, Tory Burch and Calvin Klein have shifted their production to the southeast coast of China in recent years. Some leading high-end brands, for example Prada, ARMANI and BURBERRY, have also considered relocating some production lines to China. How to maintain "luxury" and "high-end" of the brands while cutting production costs has become the priority of international brands to get a firm foothold in the Chinese market.
Consumer Insights
The young generations see luxury as a form of social capital that helps mark them apart, and achieve personal and social goals. While luxury brands try to open up new marketing channels in China and establish good socials relations with post-80s and post-90s, it is important to understand and listen to consumers' wants and needs and meet their expectations in addition to full awareness of consumer values and respect to their collective culture. A few marketing scandals in the Chinese luxury market over the past two years are the powerful evidences.
Marketing scandals in the Chinese luxury market
Cultural Conflicts and Stereotype
In 2018, Dolce & Gabbana released a campaign on Weibo and Instagram with the theme of "With Chopsticks" to preheat its grand fashion show in Shanghai. However, the content and voiceover of the campaign triggered some debates on its humiliation of China. As the situation deteriorated, Dolce & Gabbana deleted the campaign on Weibo within 24 hours, while retaining it on the Instagram. Later, Stefano Gabbana, co-founder and designer of the brand, published a China-insulting post, which soon became one of the hottest topics and caused widespread concern in public opinion. In just four days, Dolce & Gabbana was forced to cancel the show and was condemned by Chinese celebrities and models who were originally scheduled to attend the event. On the next day, T-Mall, JD, Suning and other Chinese e-commerce giants removed all D&G products. Except for the brand's official website, its key online distribution channels in China were completely cut off for good.
Afterwards, Dolce & Gabbana's Weibo account and Stefano Gabbana announced their extreme regret and apology for the incident and restated their ongoing affection and respect for China and Chinese culture. But the scandal has created a negative impact on the Chinese consumers that will not be eliminated and obliterated. The scandal caused the brand the financial loss of up to 36 million euros and the two founders also fell out of Forbes' "The World's Billionaires" published in the next year.

Moreover, People.cn once published a commentary on the Versace T-shirts printed with the names of cities and their countries, which showed "Hong Kong-HONG KONG" and "Macau-MACAO", criticizing "Versace's stupid mistakes are due to ignorance or intention? " It wrote, " No matter how reputable and appealing you are, if you make a big mistake, for example, as challenging the principle of right and wrong, there will be a fatal crisis . And naming Hong Kong and Macau as independent countries is a critical mistake that challenges the principle of right and wrong." After the incident, Coach and Givenchy were also boycotted by Chinese consumers for the same reason. These marketing scandals directly led to the termination of partnership between Chinese celebrities and the brands, and the products involved were immediately removed from the shelves.
Mismatch between Marketing Scenarios and Consumer Expectations
During the COVID-19 outbreak, the most popular form of online promotion is commercial live streaming. According to "Taobao Live Economic Report 2020" released on March 31st 2020, the number of Taobao Live users reached 400 million in 2019 and the annual gross merchandise volume (GMV) exceeded RMB200 billion. Additional research also shows that e-commerce live streaming is expected to boast a market of RMB300 billion in 2020. Affected by the pandemic, in order to reverse the declining results and redevelop the Chinese market, luxury brands are also looking for localized online campaigns and distribution channels in China. For example, Dior hosted its release show at TikTok. Over 100 brands, including BURBERRY and MIUMIUM, joined T-Mall Luxury Pavilion. Furthermore, Louis Vuitton registered its WeChat Video account and launched the first new season live show on RED (Xiaohongshu) in three decades ever since its entry into China.

Noticeably, LV's live show on RED triggered heated debates. But for the first time, people focused on LV's marketing strategy instead of design and the brand itself. The comments changed from "noble and elegant" /"high fashion" into " loss of artisan spirit" and "mismatch between live streaming and brand", which once again shows the significance of matching marketing channels with the target population and brand identity. At present, the purpose of consumers watching live streaming is mostly to seek for bargains and catch up with the trends. Therefore, in terms of targeting, LV and live streaming are inherently different. In China's Internet ecosystem, live selling is designed to provide a sense of equal dialogue. Through the presentation of KOLs /celebrities and the communication among users, the exposure of brands and products is increased and consumers' desire to purchase is aroused. However, there is a natural gap between top-class brands and the grounded Chinese Internet environment. The marketing strategy of descending from the altar to the ground doesn't cater to consumers and even imposes a negative impact on the exclusive brand image. How to understand and properly tap the specific marketing strategies in the Chinese market is a new challenge faced by luxury brands.

Rising Local High-End Brands
Chinese Heritage
While international luxury brands are actively exploring the Chinese market, local designer brands are also thriving steadily. A new brand jointly founded by Hermes Group and Ms. Qionger Jiang, a Chinese designer in 2008, Shangxia aims to inherit the sophisticated handcraftsmanship in China and in Asia and reintroduce them to contemporary life through innovation. Shangxia is committed to redefine the Chinese culture and attract craftsmen and consumers with an inclusive culture, the mutual penetration and attraction of which has endowed authenticity to the brand and its interaction with craftsmen and customers. Such authenticity demonstrates its sincerity, creates the emotional value of the brand and lays a solid foundation for its communication with all stakeholders as well as future product innovations.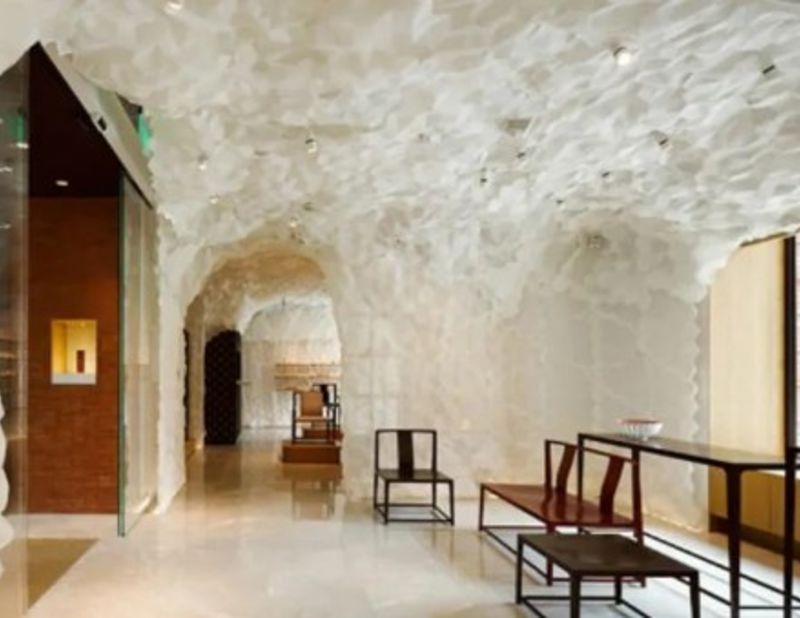 Similarly, one of China's top cashmere brands, SAND RIVER, triggers reverie and resonance through accurate self-identity with certain religious meaning and storytelling, as an "evangelist of cashmere". Its DNA is embodied in "Made in Shanghai", "Crossover Design" and "Sustainability". 'Made in Shanghai' has always been synonymous with high standards and marking 'Made in Shanghai' in the products serves as good yet invisible promotion and quality assurance. Second, its design is originated from the three-in-one cultural integration between Europe, China and Japan. It invites top-notch European and Japanese designers, actively integrates Shanghai culture, Chinese tradition and international aesthetics and relies on the advantages of origin resources to drive the concept of "sustainability". It strives to create a local luxury brand "Made in Shanghai", which is in line with the ideas and values of contemporary consumers.
Offshore Acquisitions
Known as China's future LVMH, Shandong Ruyi began a three-year journey of overseas investments starting in 2016, in order to transform into a global fashion conglomerate. It acquired SMCP Group (Sandro, Maje & Claudie Pierlot) based in France, Bally, the shoemaker in Switzerland, and UK-based Aquascutum, TM Lewin, and Gieves & Hawkes. In 2019, it bought Lycra for more than $2 billion.
After the acquisition, SMCP's total revenue in 2018 exceeded 1 billion euros and the turnover increased by 13%. In the third quarter of 2019, it inflated 30% year-on-year. Fosun International and Hong Kong-based Chow Tai Fook, both Ruyi's rivals, have taken similar moves. But although as the acquired businesses are making money, Ruyi is now facing a greater challenge, that is, large and frequent acquisitions have brought it on a heavy burden of debts. As of June 2019, Shandong Ruyi's debts amounted to RMB34.1 billion (~£3.6 billion). This growing burden has greatly restricted its cash flows, leading to a number of difficulties.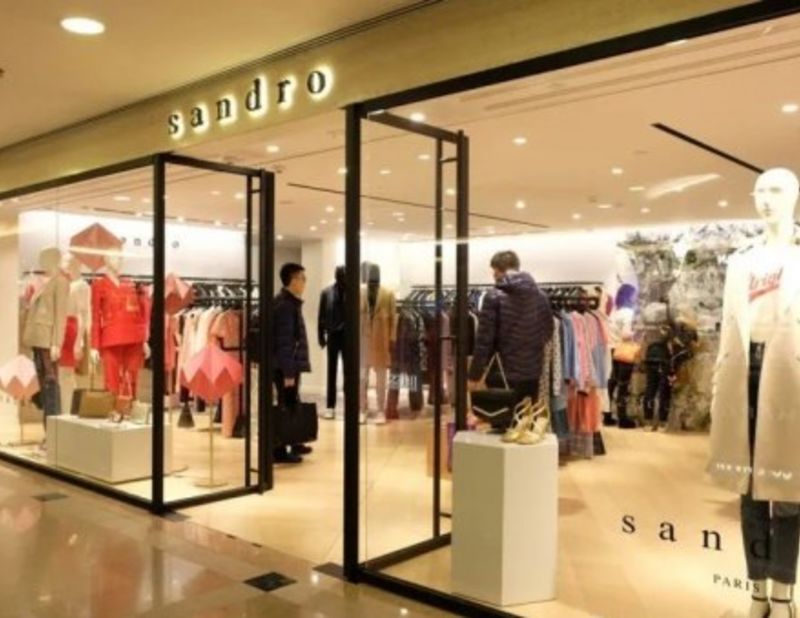 Unlike the strategies of other local brands, Ruyi's efforts to build itself into a global brand similar to LVMH don't focus on the emerging markets. Instead, it strives to tap established Western brands in the local market. But we couldn't help wondering: What is the implication of Ruyi's belief that "Chinese consumers are not ready to accept a Chinese luxury brand yet" when acquiring Bally, to other "Made in China" designer brands going global? What is the meaning roadmap to develop international luxury brands in China?
Conclusion
In the past decade, luxury brands have exploded in China. In addition to profitability, they have realized the uniqueness and complexity of the Chinese market. With both opportunities and challenges and both motivation and pressure, facing the trillion-dollar luxury market in China, how to evolve in the next decade? How to cater to the growing younger generations? And how to find a brand strategy suitable for the Chinese market? These are all the questions that premium brands have to face.
To further develop the Chinese high-end market, the priority is the talents who have the ability to predict the future dynamics. They shall have an international vision, an accurate perception of brand positioning and tone, sufficient knowledge of the Chinese luxury market and entrepreneurial and innovative thinking to access the consumer base with Chinese characteristics. Meanwhile, it also calls for solid and systematic business expertise and cutting-edge digital skills, which are precisely in line with the objectives of MSc in High-End Brand Management offered by emlyon business school.