150 years, here and now
Back in 1872, emlyon business school was opening its doors at the heart of Lyon's second district, under the umbrella of the Chamber of Commerce and Industry.
Born from the determination of the silk manufacturers in Lyon to offer a real theoretical and practical training to future business leaders, the School was a front runner in its experience-based pedagogy.
Ever since, it never failed to innovate in this direction, to breathe life into its entrepreneurial spirit, and to provide students with the ability to take informed actions and impact the world.
1872
Foundation under the name of Ecole Supérieure de Commerce de Lyon
1892
Recognition of the School by the State
1972
Move to Ecully and start of internationalization
2022
Implementation of the Confluences 2025 plan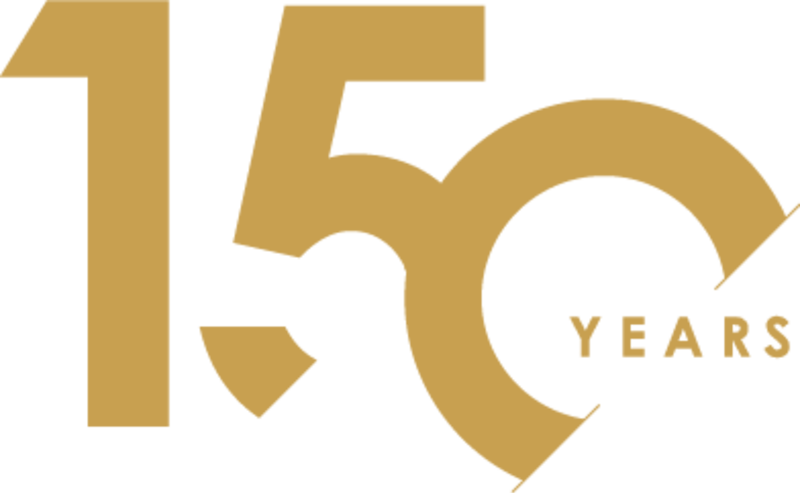 The 150th anniversary of emlyon was an opportunity for the School to lay its foundations again and consider the future, drawing on the wealth and diversity of its experience. Rather than celebrating the past only or the School itself, emlyon chose to open a discussion between these various eras and their actors, with a view to shed a light on today's issues.
Under the banner of celebration and reflection
Festive events:
A corporate event: The official celebration of emlyon's 150th anniversary took place on June 2022, in the presence of all the School's stakeholders: partner companies, actors of the territory, education, alumni, students, staff...A solemn moment during which we celebrated the entrepreneurial spirit which has been characterizing emlyon for 150 years.
Graduation ceremony of the 150th cohort: A unique graduation ceremony celebrated the 150th cohort in the amphitheater 3000 of the Cité Internationale in Lyon. With concerts, round tables, and an exclusive witness, Nicolas Dufourcq, Executive Director of BPI, the festive moments and the graduates of this anniversary year marked the history of graduation ceremonies.
Alumni Gala for the 150th anniversary: The annual alumni gala was an opportunity to celebrate the school's anniversary with its graduate community. During this evening, some alumni were honored with the entrepreneurial spirit awards, to commend those embodying the School's core values in their careers.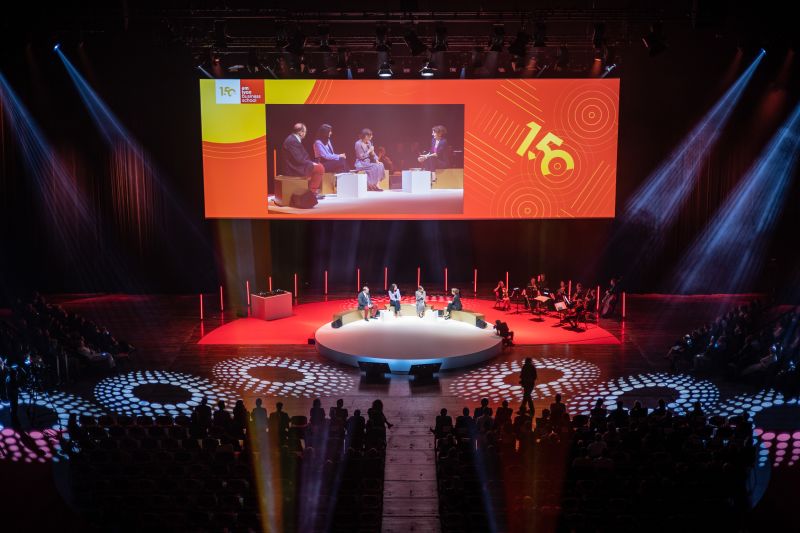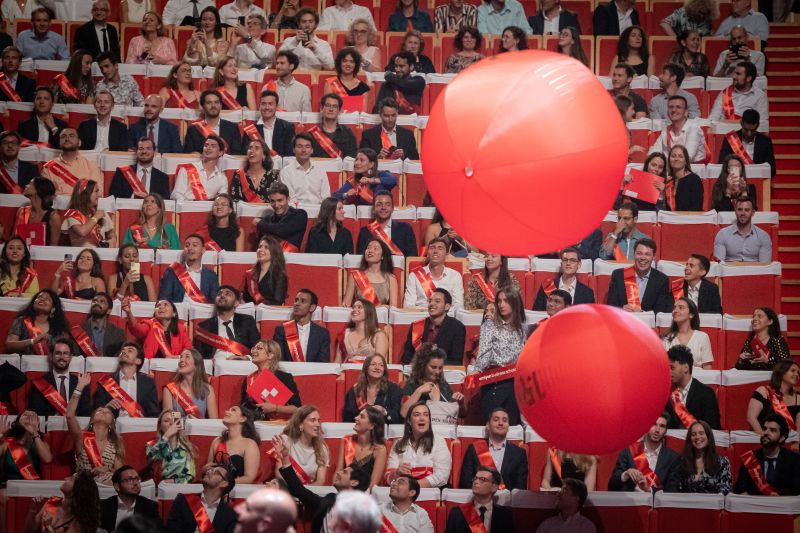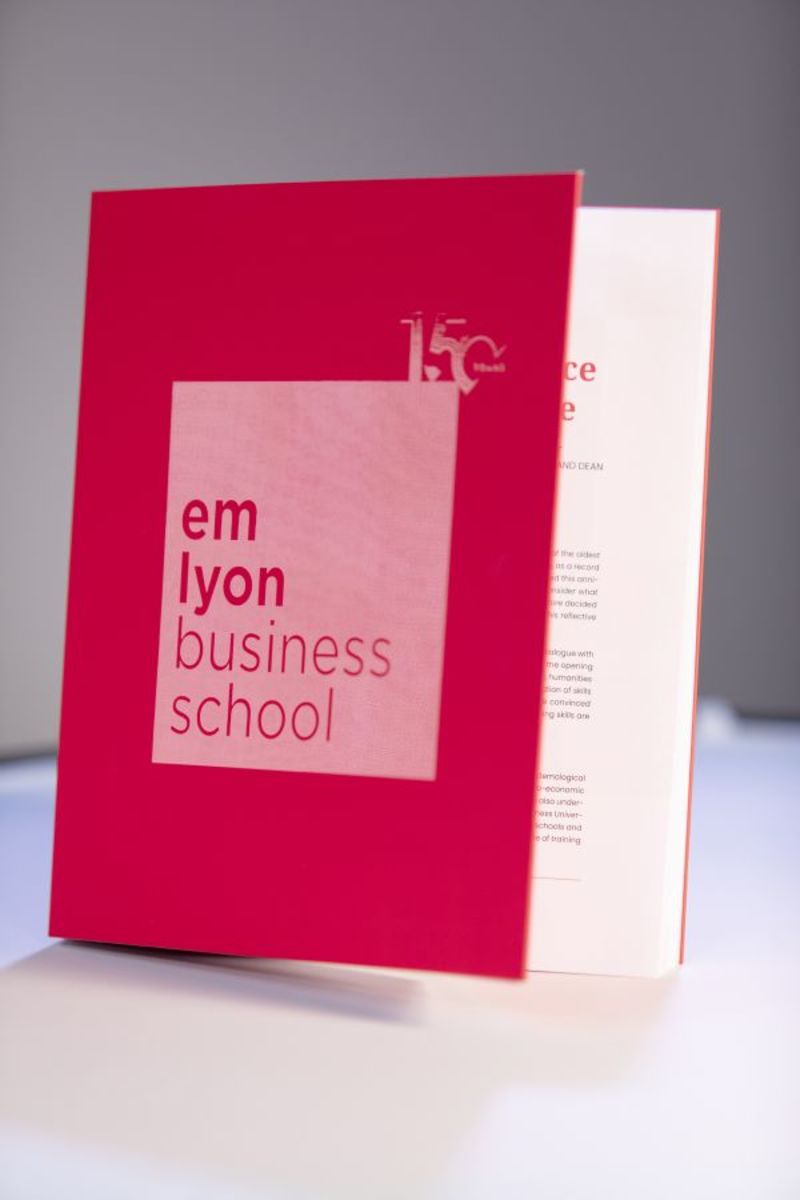 Ad-hoc content can be found on our platforms:
A podcast: punctuating 2022, emlyon issued a podcast called "2022: emlyon's Odyssey". Going back to the roots of the School, it starts a discussion between past and present issues in an immersive experience.
➝ Listen to the podcast "2022: emlyon's Odyssey"
A Research book: as a testimonial of the evolution of the School's Research, emlyon published a book giving voices to its professors who recount the development of the Faculty since it was created, in keeping with the social and scientific challenges of its time.