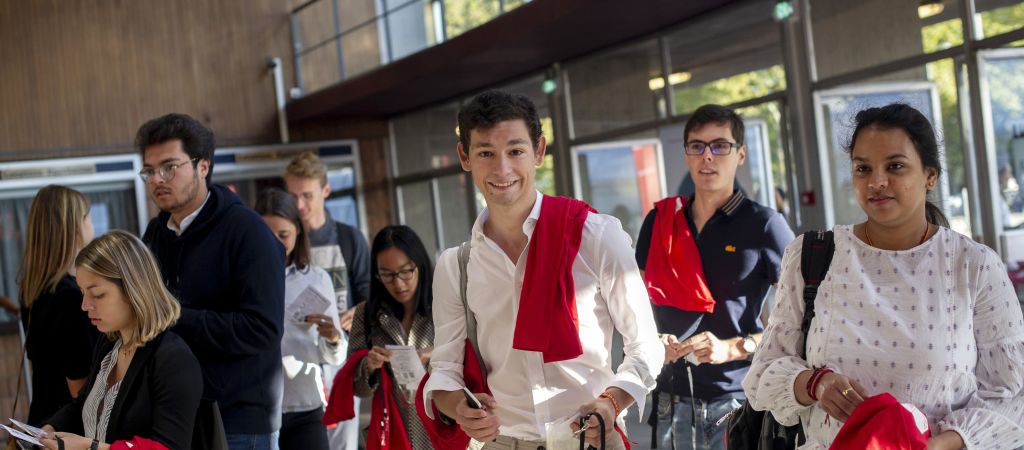 The early makers teaching model
The "early makers" teaching model is embedded in emlyon business school's DNA and provides the driving force behind the school's teaching. This is a model geared towards acquiring not only fundamental knowledge but also experience: it makes learning an ongoing project, rooted in the reality of "doing to learn, and learning to do".
"The requirement, the experience, the experimentation, the entrepreneurial ethos as a lever to the capacity to act"
Makers
emlyon's teaching model derives directly from the North American cultural current known as makers: nurtured by a principle of free access to tools and knowledge, makers make, test, and aim to transform society through their actions. The makers trained at emlyon are part of this line of entrepreneurs, whose initiatives, actions and experiments have a positive impact on the world.
Lifelong learning
Over and above the transmission of knowledge, the "early makers" teaching model provides "learning experiences" designed to train students who are well-informed and aware. The aim is to provide springboards that help students find their path and have a mindful influence on the world "here and now" through a lifelong learning path.
Hybridize and decompartmentalize
Our signature teaching model intertwines digital culture and traditional know-how. It is based on experimentation and experience with others (since that is how we learn: by making and by interacting with others), along with the circulation and sharing of knowledge, with a finger on the pulse of the socio-economic world.
A teaching model is indissociable from the places in which it is put into practice. At emlyon, it is deployed in the Makers' labs: dedicated, hybrid, collaborative spaces with local roots but open to the outside world.
The "early makers" teaching model helps learners become:
Responsible: they act, make decisions, work and create with others
Creative: they innovate by blending not only digital technology and big data but also artificial intelligence, the humanities and the social sciences
Global: they are curious, open-minded and mobile; they understand global issues and turn them into opportunities
Hybrid: they are capable of analyzing issues from multiple, multidisciplinary viewpoints.