Apprenticeship in France : an inclusion portal for social opening
720,000 apprenticeship contracts were signed off in 2021, in France, partly due to the exceptional aid for the recruitment of apprentices. Bubble effect or real market trend? Marc Pérennès, employability and CFA Director at emlyon business school, expresses his point of view on the situation of apprenticeship in France, and explains the School's strategy in this domain.
Do you think that such good figures regarding apprenticeship will last once the exceptional aid will stop?
Marc Pérennès: I certainly hope so and we are taking actions, at our level, in this direction! Such excellent results are to be credited to the combination of three converging lines of actions: the system simplification (by law of September 05th, 2018), the ambition to promote a new cultural image of apprenticeship and lastly, an unfailing financial support to the logic approach "a youngster/a company = a contract". The system simplification and the cultural battle clearly have had a deep impact which will last. The situational financial support has surely allowed some opportunistic companies to join the apprenticeship family at the expense of a "bubble effect" and an increased number of contract terminations from lack of being used to managing youngsters in a qualitative manner. Overall, I believe apprenticeship still comes out a winner, and a milestone has been set at a high level, provided that the financing conditions remain acceptable for higher education programs.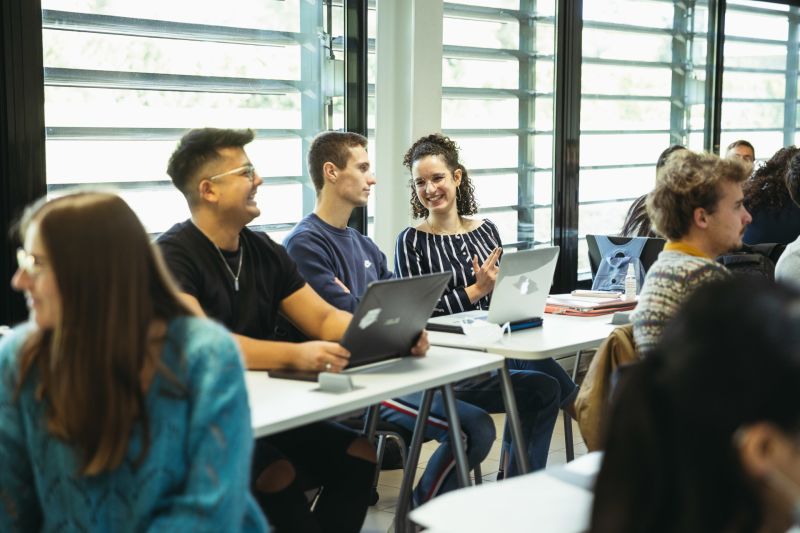 Many businesses are having difficulties recruiting apprentices and apprentices are having difficulties finding employers. Why such a paradox?
It is indeed a real paradox. For companies, it depends on how well renown they are, but also on their capacity to drive recruitment campaigns. Timing needs to be on point. For youngsters, one of the levers is to better prepare them for their professional projects and in their contract search (internship, apprenticeship, permanent contract). That's what our Career Center is for! Finding the right company for your apprenticeship is an acquired process, and can be worked on during your studies, in parallel to academic contents. This can be complicated for youngsters directly joining the School for an apprenticeship training program. At emlyon business school, we are preparing students on this subject, just like for a sport competition. We've been increasing the number of seats in apprenticeship for the past 2 years, and our students have no difficulty finding their hosting company, the supply offer of work-study positions at emlyon still being much higher than demand. However, we have to inform companies that we require a high number of positions due to the number of apprentices: 220 to this day over 3 training programs / 500 over 5 training programs and more by 2025.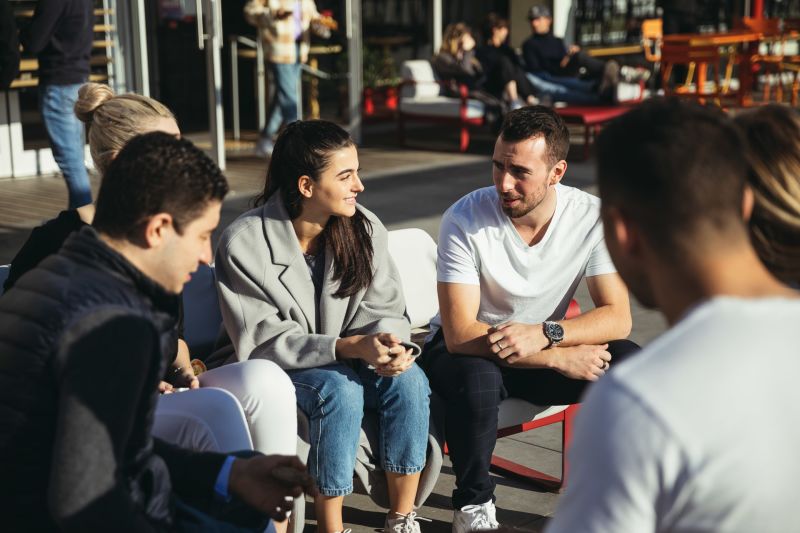 Does apprenticeship suffer from an image problem in France?
An important milestone has just been set with more than 700,000 apprentices: this is proof that in France, apprenticeship can be developed! Not too long ago, apprenticeship was seen as a shunted siding for those failing at school, how mistaken that was! Quite the opposite, in Germany for instance, many business leaders took apprenticeship programs. It is now proven that it covers all levels of education! emlyon business school along with great actors such as the Adecco Group, Engie, Safran, Nestlé, Véolia, les Compagnons du devoir, Open Classrooms, Walt...is committing to the GAN (Global Apprenticeship Network) association in favor of the development of apprenticeship worldwide. France is now well positioned on the global scale!
emlyon business school now owns its own CFA. Why such a choice? What was it like for you?
We have created our own internal CFA (Centre de Formation d'Apprentis) in 2019. Sure, there was an opportunity provided by the "Avenir Professionnel" law which allowed us to open the number of seats in apprenticeship in volumes and at the pace we wanted. This was not the case previously, with our former external CFA (which we are still in close contact with) due to the regional competence. When choosing to open our own CFA, we wanted to address the high demand of companies for high-profile apprentices while allowing a greater number of students to finance their training programs. Right from the start, this experience felt like an entrepreneurial adventure; today, the CFA is part of the Career Center's life; it is growing based on a solid quality approach. The project and the team driven by Isabelle Adeline, our CFA Manager, are thriving in this creation/development mode. The rigorous approach, follow-up, communication and promotion are highly-demanding challenges among our numerous objectives for 2022, including consolidating the current volumes, explaining the opportunity/constraint frame, promoting the internal outreach of apprenticeship, launching new apprenticeship programs, reinforcing our proximity with national and regional OPCO (OPérateurs de COmpétences) ...
Promoting inclusion and social diversity via the development of training programs in apprenticeship, is one of the lines of action of the School's strategic plan "Confluences 2025". How developing apprenticeship can contribute to social inclusion?
This dimension of apprenticeship is obvious, even more so in a context where business school tuition fees remain expensive. This was made even more obvious since Isabelle Huault joined emlyon business school as Executive President and Dean in September 2020, as our strong and genuine social and environmental responsibility was reinforced in all its dimensions. Our 2025 target is to have 30% of students with scholarships. Apprenticeship is one of the levers of this generous and ambitious policy (or dare I say, generously ambitious!) and we will continue to actively and increasingly develop it as long as the financing provisions for higher education will allow for it. Apprenticeship is two-fold, and that is what makes it so exiting: by financing their studies, learning differently and in an innovative way is open to a greater number, and in parallel, students can also learn more about themselves. In the end, providing for the development of apprenticeship, is a civic act, both for the actors of this project who work on it daily, and for the School itself!