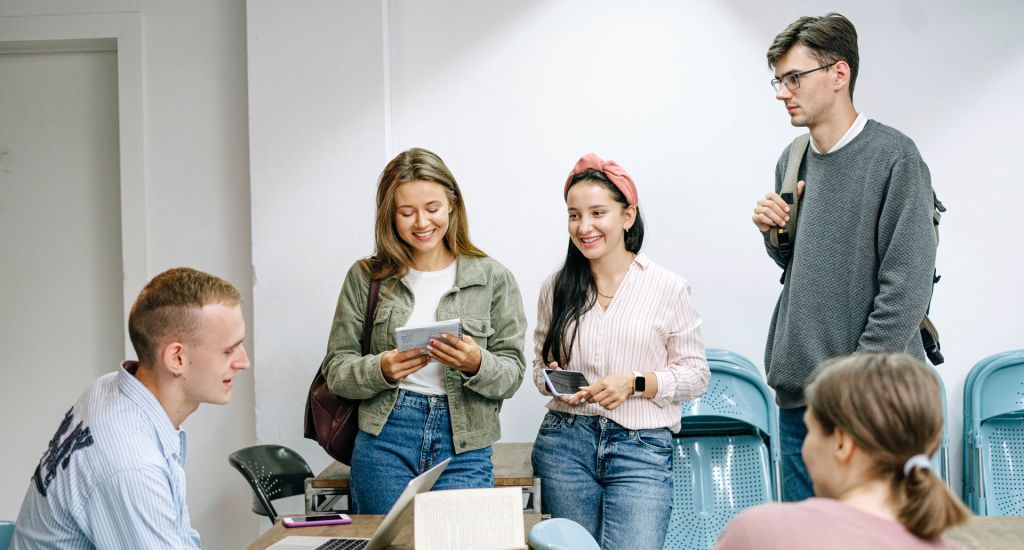 Recruiting and retaining Gen Z: yes, we can!
They are the center of attention: youngsters from generation Z are overturning the codes of work. Both committed and career-driven, "zoomers" make companies change their position and reconsider their strategy to attract, recruit and retain them. What are their expectations and their likes? How to get their attention? Answers provided by emlyon business school and the Accor Group.
The main trends and aspirations of the new generation
Unanimously, gen Z does not relate to work like its seniors did. And the trend has been growing ever since the pandemic. If their will to balance personal and professional life is often stressed out, their expectations and aspirations are much wider than that. What are they, you may ask*?
Stability
Young graduates are mainly looking for a permanent contract. A surprising information when considering what is being said about the younger generation, described as craving for freedom and flexibility. And yet, 90% of them prioritize full time permanent contracts.
Mature and international organizations
Today, the attraction for start-ups is declining, in favor of structured and well-established organizations. Thus, 80% of students want to join major Groups. And only 20% want to turn to VSBs and SMEs. Most of the young graduates are also looking for an international dimension for their first job, and career evolutions. They are also attentive to the structure's nationality: more than 50% of those polled are heading towards companies founded in France.
Consulting firms are still very attractive
Consulting remains an activity of choice for young graduates, with a crushing majority of 86%. 35% of alumni of emlyon business Group are currently working in consulting firms. "For the past 10 years now, the consulting sector has been at the top of the students' requests", confirms Gaël CHAUVEL, Director of Corporate Relations at emlyon. "Banking comes in third and fin techs in fifth."
Job, evolution opportunities and wages
Students continue to focus on how interesting the job is, the work environment and the wages provided. Coming-in negotiations are strategic, and the younger generations prefer heading towards companies providing evolution possibilities, intrapreneurship and responsibility opportunities. They also expect a pleasant working environment - well located and nice offices - a lot of flexibility and autonomy. For them, being tracked down: no way!
Purpose and commitment of companies
Before any job application, companies and their reputations are thoroughly screened. Youngsters are aware of how attractive they are on the job market, and they do proceed to a selection of the companies they want to apply to. They make sure that the commitments advertised in terms of CSR are concretely followed through with actions.
Companies' strategies to attract the younger generations
Taking into account young graduates' expectations and aspirations is a prerequisite, but may not necessarily be enough to attract them. They are yet to know about it! You need to get through to them. School campuses is where it is all happening. Throughout the various events organized, students are getting familiar with the companies, the jobs, they get a sense of the companies' values and find out about their commitments. Different formats are provided by the business schools and notably by emlyon:
The Careers Forum: bringing together 1,700 students looking to hear about internship opportunities, contracts, international volunteering (VIE)... across 150 companies in search of their future talents.
Theme-based events: Finance & Consulting Forum, Recruitment Week, Lunch & Learn… different concepts are provided to generate targeted encounters, some more focused on recruitment and others, on the development of the employer's brand.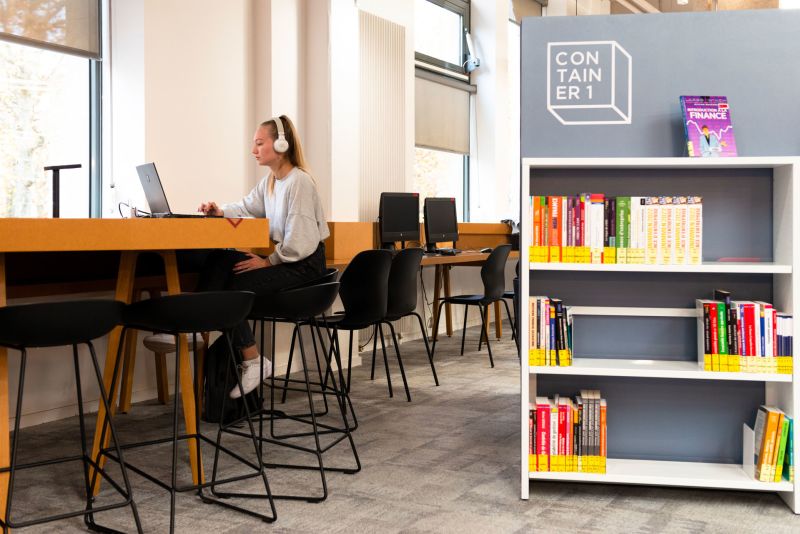 Pedagogical partnerships: companies are invited to solicit students as part of their pedagogical projects. Students are thereby able to work on concrete issues and dive into the business world, its targets and market. Companies can also take part in courses to talk about their expertise (for instance, in finance, digital development or supply chain).
Conferences: By sharing their expertise with students, companies promote their practice and create long-lasting bonds with the younger talents.
An example: the Accor Group
Accor, the international actor of hospitality, has put into place numerous initiatives to attract young graduates and reinforce the attractiveness of its jobs and its activity sector. "Since the sanitary crisis, Hospitality has been struggling to attract candidates. That's why we have implemented an HR attractiveness strategy for the schools. Naturally, we are working with hotel schools all across the world, but we have also initiated partnerships a year and a half ago, with schools said to be "global" such as emlyon business school to open students to hospitality-related jobs", explains Mélodie PREVEL, Global Schools Partnerships & Talent Attraction Manager for the Accor Group.
The Group and its representatives meet with the students on the schools' campuses, introduce the opportunities they can provide and invite them to apply. "We carry out more than 2 million of recruitments a year. Students are the future. We travel to come and see them, and we also invite them to networking cocktails paired with hotel visits", explains Mélodie PREVEL.
Additionally, the Group recruits ambassadors among students, who help promote the Accor employer's brand among their peers. "It's a win-win partnership. In return, we guide these ambassadors through assessment modules and HR debriefing, training in social media and corporate communication... These modules will be useful all throughout their career, no matter what their job search is", further indicates Mélodie PREVEL. Positive initiatives whose efficiency is being measured in the Accor Group.
This example comes as a confirmation that companies need to understand the younger generations to take into account their expectations. It's the precondition to catch tomorrow's talents.
*Sources: Étude Universum – Étude IPSOS for the Conférence des grandes écoles & Jobteaser