emlyon hosted China-Europe-America Think Tank Cooperation Forum
Ahead of the 60th Sino-French diplomatic anniversary, emlyon business school hosted the China-Europe-America Think Tank Cooperation Forum, highlighting the significance of global dialogue in education and diplomacy, with key insights delivered by William Hua WANG and Antoine HAINCOURT.
A cross-cultural forum for collective progress hosted at emlyon
In a landmark event that underscored the global commitment to dialogue and cooperation, emlyon business school proudly hosted the China-Europe-America Think Tank Cooperation Forum on the 13th of November 2023 at their Paris campus. This significant gathering, which took place just a few months before the 60th anniversary of the establishment of diplomatic relations between China and France, marked a crucial milestone in international relations and educational exchange between the two countries.
The forum aimed to underscore the importance of cross-cultural dialogue in addressing global challenges and advancing collective progress. Isabelle HUAULT, Dean of emlyon business school, remarked, "The holding of this forum today is of particular importance to our school at a time when the world is facing numerous environmental, geopolitical, democratic, social, and economic challenges. Strengthening Franco-Chinese relations appears essential in this unique context".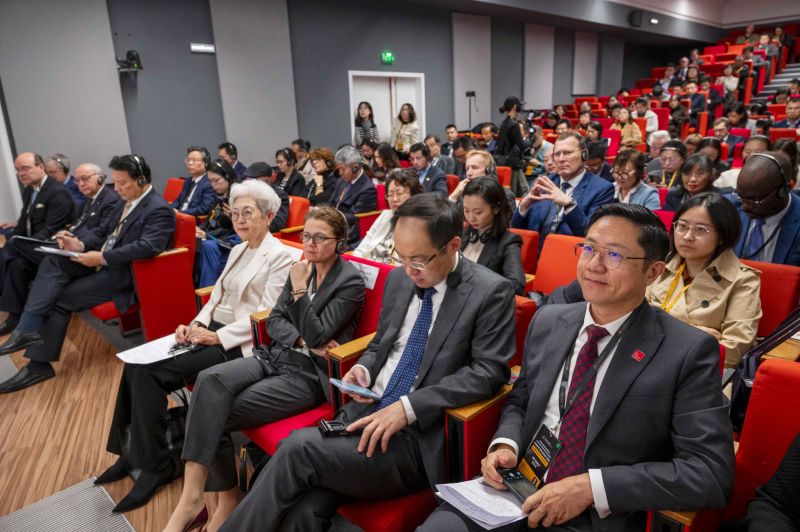 A lineup featuring emlyon academics on Education & Olympic spirit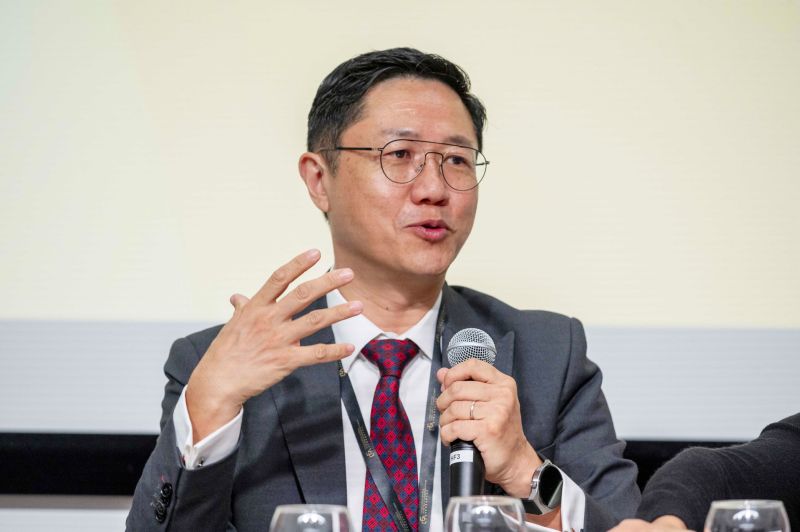 The event featured a lineup of distinguished academics and leaders from both countries. William Hua WANG, Dean of emlyon business school Asia, moderated an important conference themed 'Global Security and Development: Youth in Action'. This session focused on the pivotal role of education in fostering global progress and security. His insights led to stimulating discussions about how education can be transformative, equipping the younger generation to create a safer and more informed global community.
Antoine HAINCOURT, a distinguished professor at emlyon business school, served as the moderator for a compelling dialogue on the Olympic spirit, an integral part of the forum's lead-up to the Paris 2024 Summer Olympics. He expertly facilitated discussions between representatives from Paris and Beijing, focusing on how the core values of the Olympics - excellence, friendship, and respect can enhance international harmony and understanding.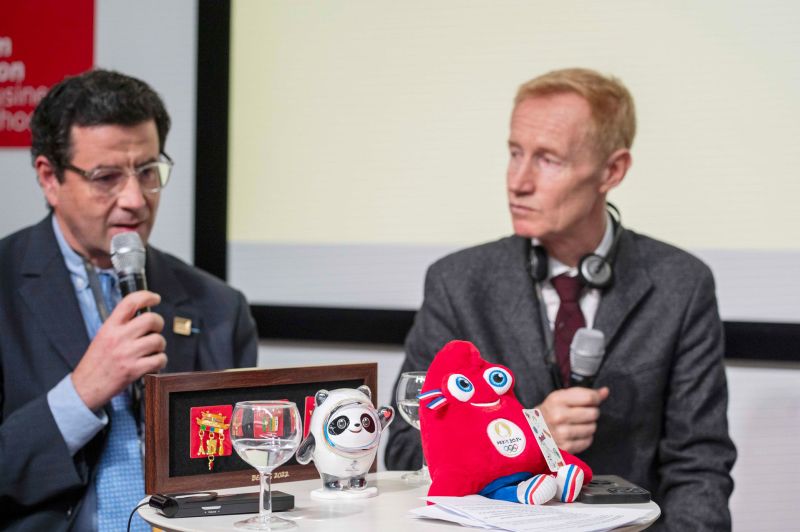 emlyon business school's cooperation with China
Commenting on emlyon's cooperation with China, Isabelle HUAULT underscored the depth of this partnership. "China is a major attraction for young talents from our school. Thus, since 2007, following the signing of a partnership with East China Normal University, our school has sent over 4,000 French and international students to China over the past 16 years, providing them with a rich educational and cultural experience. Conversely, we have also contributed to the training of Chinese talents. Since the turn of the century, emlyon has trained over 2,000 Chinese talents", she remarked, highlighting the enduring and evolving nature of this significant relationship.
The China-Europe-America Think Tank Cooperation Forum represented more than just an event; it was a reflection of emlyon business school's dedication to creating a space where innovative ideas can thrive, and global boundaries be expanded. On the eve of the six-decade mark of Sino-French diplomatic relations, this forum stood as a key moment in strengthening the ties that connect us across continents.