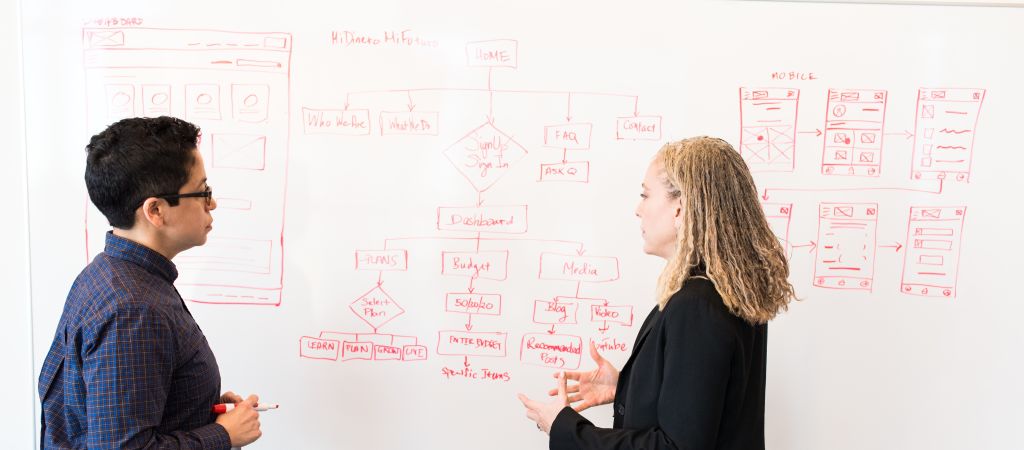 The early makers teaching
to train responsible individuals
Through its "early makers" teaching, the school strives to train responsible individuals who are aware of environmental and social issues and eager to contribute, in their personal and professional lives, to the changes required to achieve sustainable prosperity for all.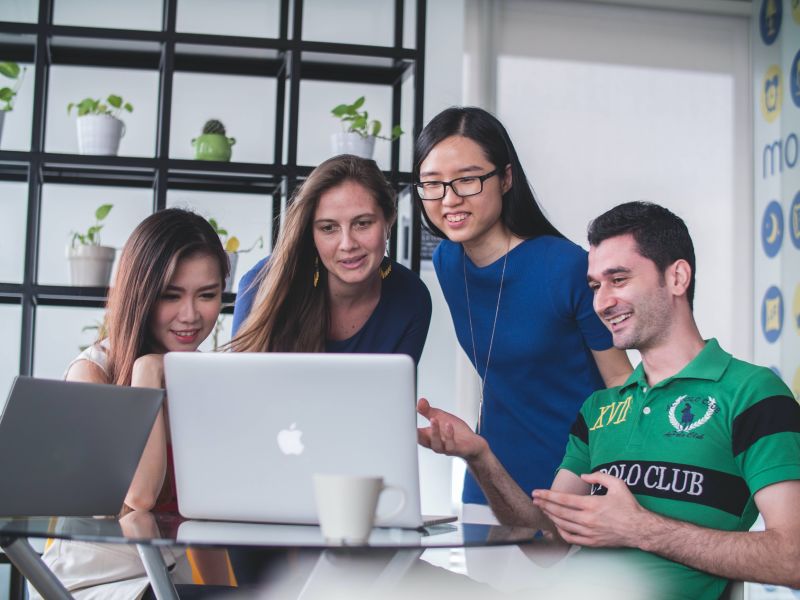 Disseminate our environmental and social stakes throughout our teaching
Our approach consists in disseminating the issues of social responsibility, ethics and the ecological transition to all of our students. These issues, combined with the UN Sustainable Development Goals, are disseminated across all of our teaching.
We have high-quality academic and professional expertise: 33 professors work specifically on SER issues, including 15 standing professors who work on Sustainable Development. We are members of a large number of networks engaged in this area. This enables us to employ part-time lecturers and company heads from the social & solidarity economy, the ecological transition, NGOs or professionals involved in every field of SER.
In each learning path, core courses in SER are delivered to all students. Students take the SULITest (SUstainable LIteracy Test), a tool used to analyze their knowledge and develop SER skills, based on the 17 United Nations Sustainable Development Goals.
At the beginning of the academic year in 2020, for the first time, the school trained first-year students in the Climate Collage to give them an understanding of the components of climate disruption and its systematic nature. The Climate Collage was also used to train the school's steering committee, graduates, faculty, employees, students and student associations already involved in these issues (NOISE, MOCGA and others).
Peer-to-peer activities on the 17 United Nations Sustainable Development Goals are being deployed in all of our Global BBA, Specialized Programs and MSc in.
Within the MSc in Management – Grande Ecole program, right from the first year, around 10 electives earning ECTS credits are now dedicated to sustainable development & social responsibility issues: Climate Issues and Company Strategy; Green Logistics Management; Energy Innovation and Geopolitics; Innovation & Sustainability; Disrupted Futures (strong sustainable development component) and Operations Management; Social Entrepreneurship; Finance, Ethics and Solidarity; Social and Solidarity Economy; Managing Differently. In their second year, students will be able to choose guided learning paths. A whole online training module is delivered from the first weeks of the academic year and throughout the first semester to train students in issues such as social entrepreneurship, impact entrepreneurship, responsible consumerism, the silver economy and new finance (impact investing).
The new Specialized Program in Energy Transition Management enables participants to develop specialized expertise in "greening businesses" in partnership with the ECAM Lyon engineering school. The course begins with a learning path that is common to all emlyon business school Specialized Programs and which teaches early makers the basics of innovation management. (This Specialized Program trains future project managers working in energy efficiency or renewable energies in a company or an energy supplier, energy management consultants, or renewable energy business developers).
The school also develops experiential learning schemes in all of its learning paths.
In 2020, the International MBA students organized a hackathon in coordination with the Observatoire du Mieux Vieillir.
The responsible engagement program offers missions with a social or environmental impact in partner associations. This initiative aims to introduce students to social and environmental issues so that they become stakeholders aware of tomorrow's challenges, ready to get involved and defend their values for the common good. The students create, co-create, participate in projects and develop their potential for innovation. This is a highly original if not unique learning path in our environment, since it is a requirement for the MSc in Management – Grande Ecole diploma.
The makers'factory: students are required to play an active part in two positive-impact projects over a minimum of two semesters during their course.
UX Design modules are delivered as part of the Global BBA program. Students are required to create a mobile phone app that meets one of the 17 United Nations Sustainable Development Goals. The makersbootcamps run by the school's makerslabs are all tasked with prototyping products that have a positive impact on the environment or on society.
Conferences and talks with entrepreneurs or artists who use their skills to further the energy transition are organized throughout the year. A number of "build the future" conferences are organized on all of our campuses with a view to mobilizing students through inspiring talks on topics related to the impact of the crisis, sustainable development and SER.
The Startup Project is a mandatory component of the MSc in Management – Grande Ecole program. In their project, all of the students are required to include an SER component in their Business Plan.
RECAPSS (Applied Research in the Social Sciences) is a course in which researchers teach the students research methodologies. It is a way of bringing the students' world and that of the researchers closer together, and using research to inform teaching. Research into SER-related subjects is systematically discussed.
Involvement in an association is an integral part of the emlyon business school culture
In this highly formative passage between student life and the world of work, everyone has the opportunity to get involved in a meaningful project where they can put themselves to the test, improve, undertake and innovate.
The school currently has close to 1,000 students involved in 46 associations across all of our campuses. An SER manager is appointed from among each association's office-bearers and is in constant contact with the corporation council to work on social and environmental issues. As SER issues gain in importance, the associations take steps to have their events certified by SER or environmentally-friendly labels.
SPOTLIGHT ON ASSOCIATIONS:
This association aims to guide and support social entrepreneurship projects alongside emlyon students. Their actions fall into three categories: an introduction to social entrepreneurship, awareness training in raising funding to support social entrepreneurship initiatives, and active support through Hackathons and pitch competitions.
It also develops initiatives with an environmental impact, and can now audit and certify events run by associations, thanks to their partnership with IMPACT. This certification scheme studies associations' event organization and responsible practices with regard to food, communication, waste management, outreach, venue, accommodation and transport.
(Make Our Campus Great Again) is a collective that aims to promote sustainable development and a responsible economy through information and awareness-raising events (conferences, debates, Sustainable Development Week, DIY workshops, etc.).
is a music festival organized by the school's student association. As a responsible and environmentally-friendly event, the festival was awarded Ecofest certification by NOISE.
Corporate relations and employability
We aim to maintain and consolidate good relations with our partner companies with a view of offering our students rewarding opportunities for professional development.
Boosting students' employability
We have concluded a partnership with Article 1 in order to offer our students receiving financial support (level 5 upwards) the opportunity to receive skills sponsorship and share networks with professionals in businesses. The support addresses four areas: career guidance, good academic results, personal development and involvement. The mentors are professionals who are very involved in their company and who volunteer to provide individual coaching in order to give students a maximum of tools and support them in the construction of their career and personal project. Every year, around 20 students are able to take advantage of this mentoring program.
Forging relations with impact companies
The "Jobs to Change the World" forum is a recruitment day dedicated to professions in the social and solidarity economy (SSE), and organized in partnership with Noise. The second edition of the day was organized at the SSE Village: 14 companies and associations specialized in the SSE field came to talk to the students, at informal stands, about the opportunities for internships or jobs.