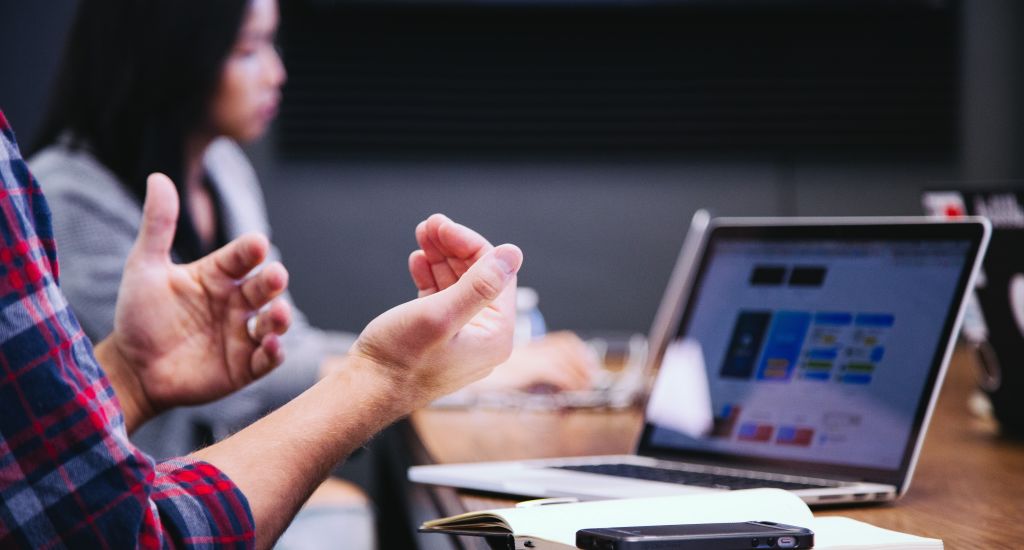 Make leadership a key strategic axis
Capgemini supports organizations worldwide in their transformation by harnessing the full power of technology and addressing all aspects of business needs, from strategy and design to operations management. Founded over 50 years ago as a consulting and IT services company, Capgemini now employs over 350,000 people globally. In France, it has nearly 40,000 employees focusing on management and engineering consulting, outsourcing, and IT services. Since 2018, and even more so since the effective integration of Altran in 2020-21, Capgemini has undergone a major strategic shift by significantly accelerating its capabilities to assist global corporations with strategic and complex issues. Its objective is to ensure development by leveraging its multidisciplinary capacities, providing greater simplicity and responsiveness to its clients, and ensuring an overall quality experience.
A bit of history. In 2018, Capgemini France's new CEO, Jérôme Siméon, takes the reins and injects new energy into the company by harmonizing the processes and approaches of the business units across the country. The group's growth relies then on a strong principle of decentralization and a culture of empowerment. Led by Jérôme Siméon, the deployment of the new strategy in France is also intended to break down the historical silos. "*As with any major change, it appeared essential to evolve team management and leadership practices to ensure the success of our strategy and its commercial and operational objectives*," analyzes Delphine Renard, then Deputy Director of Human Resources at Capgemini France.
At the same time, Franck Baillet, with his experience as a consultant, became the Executive Vice President of the Learning & Development division at Capgemini France in 2017. He was well aware of the new environment in which consultants had to operate. As he points out, "we now have to deal with different types of demands, not only from our clients but also from our consultants, and more broadly, from all our employees. Every year, we recruit a large number of people. In France, this represents more than 4,000 people across all branches." A significant portion of these new recruits come from the Y generation, characterized by their own aspirations and expectations regarding the world of work, in addition to the increasing demands imposed by the company. And what was true then is even more so today, with 6,000 recruitments planned for 2024.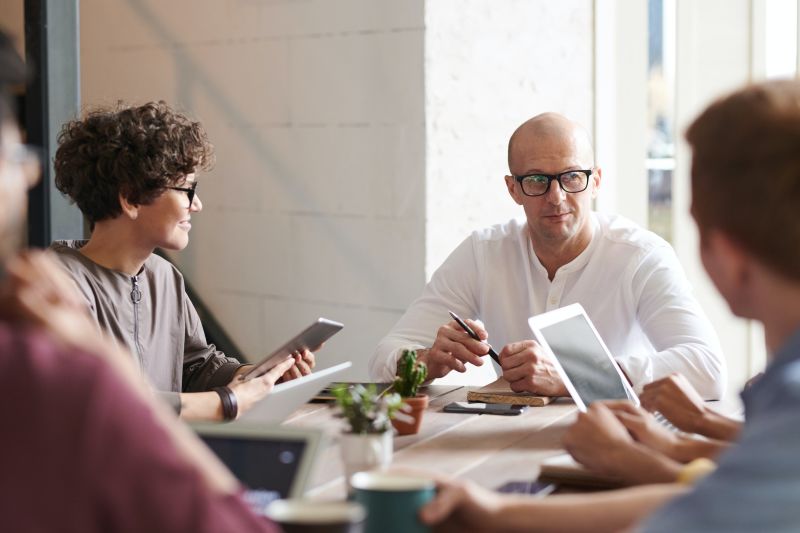 Franck Baillet believes that Capgemini France "has to act to better prepare our managers to face these challenges and to inspire our younger employees, showing them that the company offered great freedom of action and that it questioned itself positively thanks to its employees and leaders to enable growth and development." The Capgemini Group already has a leadership model, however as Franck explains, some of the principles that made it up were not sufficiently embodied. In particular, the aspects of "talent valorization", "actor flexibility", and "relationship dynamism", which, when focused on client satisfaction, can easily be put aside in favor of other principles focused more on the commercial dimension.
A leadership development program was designed to encourage the ongoing strategic initiative and take into account aspects related to human capital**.
At this stage, Franck found an ally in Delphine Renard, who shared his ambitious vision and unwavering commitment to developing employees and strengthening a leadership culture in line with the challenges of the 21st century. The core of the team was formed.
From the beginning, Franck wanted to call upon a well-known training organization with a good reputation. He convened a steering committee composed of HR and commercial unit managers from different entities across France, tasked with organizing a tender between the main French business schools. emlyon was selected for its ability to create and co-design with Capgemini the pedagogical structure of the future program; offering a perfect balance between academic content and practical experience in the field.
Offering an effective and attractive Learning & Development experience
As a custom training program project manager at emlyon, Thomas Misslin was the first point of contact within the school and ewas fully involved in the development of the "Making Leaders" program; a mix between Capgemini's "A leader for Leaders" signature and emlyon's "Early Makers" signature. Indeed, the program is based on the principle that leaders are not "built" with tools, but "develop" through individual guidance within a dynamic collective.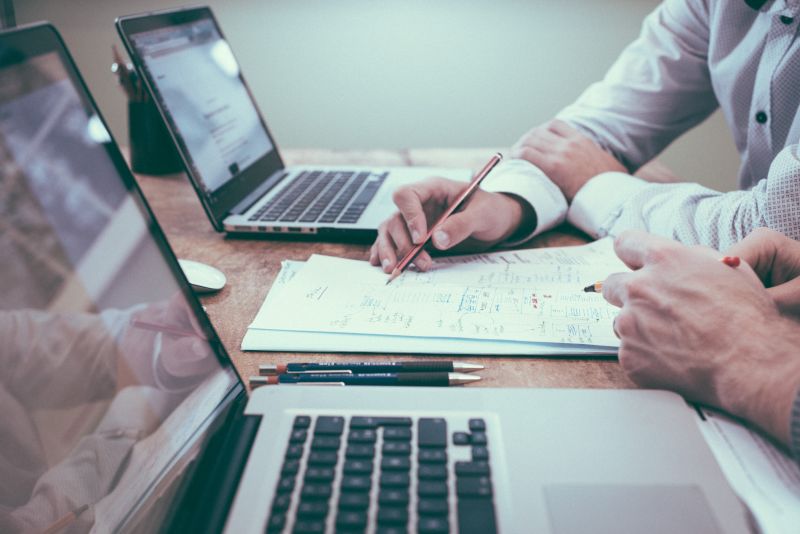 For Thomas Misslin : "It's like growing a plant. We water it, wait for the sun to rise. Patience is a virtue. We add a little fertilizer. We pray, we hope, we do everything we can. And then things move forward." All of this is grounded in McGregor's Theory Y of human development, which he described in detail in his seminal 1960 work "The Human Side of Enterprise." This vision was shared from the outset by the program's steering committee, which enabled effective co-construction. Quickly, Thomas invited Claire Moreau, a coach and affiliated professor at emlyon business school, to participate in the program's development and to assemble a team to implement it. Claire's objective was to encourage participants to "experience" rather than "learn" (i.e., accumulate knowledge), which she describes as the "DNA" of the team's pedagogical approach: an approach based on Carl Rogers' practice, one of the founders of humanistic psychology, combined with a dose of positive psychology according to Seligman and the "appreciative inquiry" method of Cooperrider.
Betting on alchemy to transform
The classic academic model of the "wise person on stage" imparting their knowledge to eager listeners was bound to fail in this case. Most participants of the program were experienced consultants with strong technical knowledge in their field and accustomed to leading large teams. Thus, such a learning mode would not have suited them, and would have been contrary to the collaborative message that the program aimed to promote. Instead, the committee members adopted a much more collaborative approach, acting as guides and facilitators rather than experts on a pedestal.
Ultimately, the following ingredients were considered useful, if not essential, to the program's impact:
Experience first, (conscious) learning second
Participant ownership of the program
Modeling the journey to capitalize on participants' implicit learning
Engagement of senior leaders at Capgemini France
Respect for the 70-20-10 model – 70% learning by doing, 20% feedback, and 10% theoretical input.
Developing connected, innovative, and inspiring leaders
One of the pillars of the program is to adopt a new way of thinking and new practices to cope with the growing complexity of "VUCA" (volatile, uncertain, complex, and ambiguous) environments. "We wanted them to realize that they had the ability to deal with uncertainty with their teams, whom they could trust to give their best", explains Claire Moreau. The program focuses on three key principles that enable participants to overcome VUCA situations: "Making Leaders" involves developing interactive leaders, innovative leaders and inspiring leaders. Easy to understand, this framework guided participants during experimentation workshops and helped them focus on their professional priorities despite their busy and demanding schedules.
The 2018-2019 cohort brought together thirteen groups of ten managers, and since then, the program has continued with five promotions between 2019-2023, involving 150 to 220 leaders each year. Participants organize themselves annually to address a key question autonomously, through representatives who meet outside of training hours to provide a collective answer. For example, in 2019, the question was "What defines a leader at Capgemini in the 21st century?" In 2022, it was "What is the role of leadership in strengthening the learning culture at Capgemini France?" and in 2023, "How can leadership continue to foster engagement?" Each theme is extensively worked on in the Steering Committee to reflect a profound concern of the group.
Claire Moreau, program director, confirms: "Beyond training the participants, their contribution is necessary. We make every effort to ensure that the managers feel truly involved and learn on their own by putting into practice with their teams. They become responsible for their own learning. On the last day, they jointly identify themselves as leaders: the managers themselves recognize other leaders in their group and how much they have evolved thanks to the program. This spirit of co-construction is essential. They are fully active. They cannot just sit and wait for knowledge to come to them. They must act and adopt a proactive attitude. They must dare. In summary, I think we "teach" them to be leaders by being leaders ourselves, by constantly placing them in situations where they must assume this position: they are already leaders, it is the starting point and not the final result. That's the whole difference."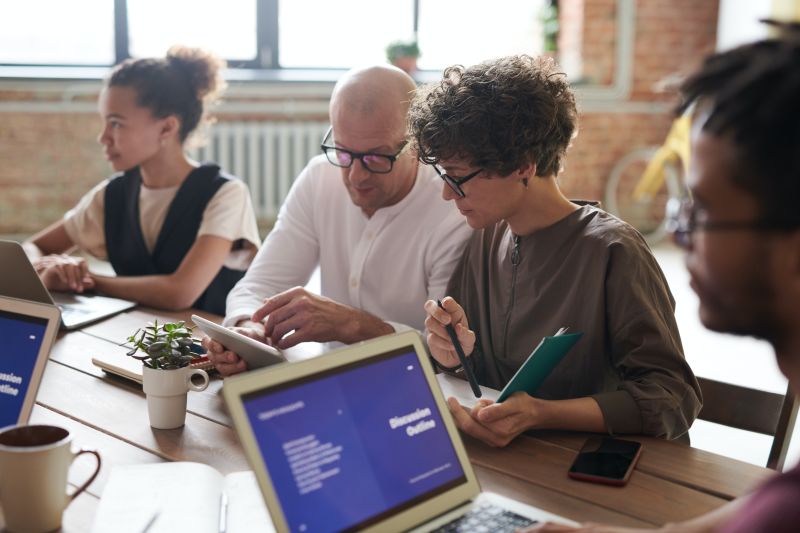 The "remote" approach to support in the program poses a significant challenge. As a significant part of the program is not fixed, there is more tension on our side. When trainers are in control and things are structured, they present their presentations and offer well-formatted workshop activities. However, when they step back and let the participants get involved and influence the pace and direction of the program, trainers must be much more attentive and reactive. This approach leaves us open to surprises, and we must remain agile in response to unexpected developments.
With this approach, the program becomes a journey made of "unknowns", even for its designers. For Thomas Misslin, projet manager for custom programs at emlyon, this is one of the "secret ingredients of the recipe" that allows for personal growth and transformation to occur within the participants.
"*They come to conclusions that we could not have imagined. And we receive feedback from HR directors who tell us, 'You know, this program has exceeded our expectations.' In a way, it's a good indicator of success. The managers must surprise us. If we adopt a posture of all-knowing teachers, the magic cannot happen", he explains. "We must create a VUCA environment so that we can learn how to manage it... together. In a way, we are in the same boat as the participants.*"
Another key factor in the success of the program is Capgemini's involvement. The company's leaders are doing everything possible to make the investiment in leadership development work, dedicating time to the steering committee and engaging with the participants. When leaders themselves are open and honest with their managers about their own journey, no matter how tumultuous they may have been, it encourages others to be honest about their experiences as well. "We can't force people to say or admit things... but our job is to create opportunities to do so, and sometimes it only takes a simple but powerful question. And when the CEO opens up, it obviously allows others to share their own personal fears and vulnerabilities." This sincere commitment, quite different from the traditional image of communication, is essential to the success of such an ambitious program. Thomas also observes: "our contribution is only one ingredient among others that must be brought together... If you remove some of these ingredients, the dish will have a different flavor... less spicy, less memorable!"
For Capgemini, the ability of its managers to behave as effective leaders and manage the uncertainty related to digital transformation is a true indicator of success. Given the changes in behavior and the confidence in the management and handling of ambiguity brought about by the program so far, change is already underway... And the conclusion of the fifth wave of the program instills confidence as plans for the next phase are contemplated. There is no doubt that it will hold some surprises for the project team. Everyone is already hard at work planting the seeds and taking care of tomorrow's plants...
Anne-Laure CADENE, Head of University Partnerships, Capgemini

I had the privilege of being part of Capgemini's 'Making Leaders' program with emlyon business school a few years back– and it was nothing short of amazing! Awarded several times, this program placed a strong emphasis on the human, behavioral skills, emotional intelligence, trust, empathy, and active listening. It has been a total game-changer in my personal development and corporate journey. Now, I humbly contribute to the program within the steering committee and continuously witness its positive impact on both individuals and the organization.
This article was originally published on September 19, 2019 and updated on November 11, 2023.