Decoding the role of Business Development Manager with HENKEL company
Henkel is an international company employing over 52,000 people and operating in the chemical industry and consumer goods sectors (cleaning products, cosmetics) with brands such as Le Chat, Mir, Super Croix, and Schwarzkopf. It offers a wide range of diversified products and is recognized for its commitment to innovation, sustainability, and consumer satisfaction.
The role of a Business Developer Manager (BDM) holds a strategic position within organizations, acting as a link between the marketing and sales domains. In this article, we have the opportunity to interview Brahim Soussi, a Key Account Manager at Henkel. Brahim shares his expertise, shedding light on the challenges, essential skills, and promising career prospects within this dynamic and captivating profession.
Hello, can you please introduce yourself?
My name is Brahim Soussi. I have been working for Henkel for about ten years, currently holding the position of Key Account Manager within the Mobility division. This division encompasses the automotive market, specifically focusing on electric vehicles, hydrogen vehicles, and autonomous vehicles. It's a rapidly growing market! I also am an alumni of the school's PGM program, class of 2005.
What is the role of a Business Developer Manager? What are the challenges involved?
This is a position that emerged in the market about a decade ago, particularly in American companies, and it is gaining more and more importance and visibility within organizations. It is a hybrid role that holds significant strategic value within companies, even highly strategic! This position holds a particularly visible position, acting as a crucial link between the domains of marketing and sales. The role of a Business Developer Manager (also known as BDM) is highly strategic as it skillfully combines these two factors. It is a cross-functional position that involves various stakeholders within the industry and the company. As a result, the BDM has direct contact with salespeople, marketers, and also research and development (R&D) teams.
What are the necessary skills to perform this profession?
We deal with various sectors, requiring a certain level of analytical capability to understand the market, as well as a basic grasp of numbers. The role of a BDM does not involve direct interaction with clients but demands a precise understanding of market trends. By comprehending market trends, the BDM plays a crucial role in translating this information into the "voice of the customer". Thus, they relay these invaluable insights to the executive team and the R&D department. The objective is to ensure that our roadmap, encompassing the development of our products and ranges, aligns perfectly with the needs of our customers.
The BDM position does not necessarily require extensive experience, but it demands a strong work ethic, analytical skills, and proficiency in summarization and presentation. It calls for significant dedication and the ability to listen actively, both to clients and internal stakeholders. As such, the BDM truly serves as an advocate for the customer and an advocate for the organization.
How can you become a Business Developer Manager ?
While there are training programs available for sales and marketing fields, the roleof a BDM is a hybrid position that combines these two domains.
Typically, one enters the BDM role with a dual skill set. It is often preferable to have both technical expertise and business management or entrepreneurship skills for this function. If you possess a technical and business-related degree, or even a dual degree in these areas, you have a good chance of succeeding in the field of BDM. Having an interest in operational aspects is also crucial for gaining access to such a position.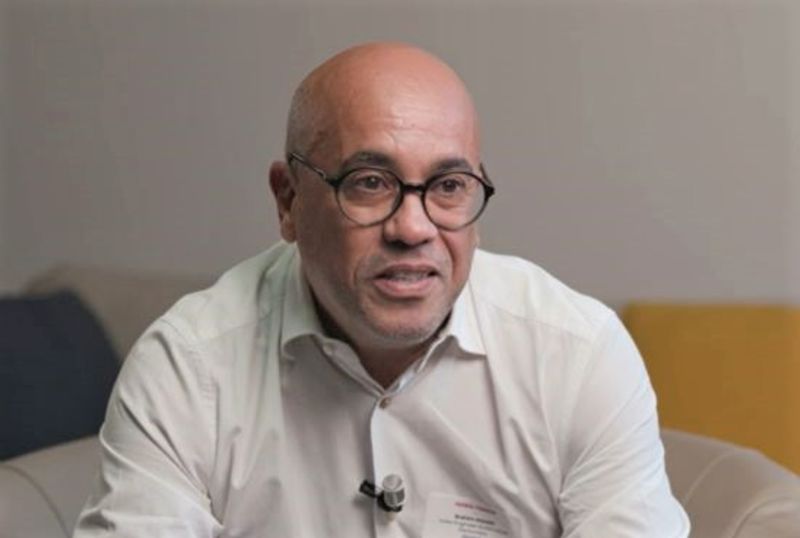 The path to becoming a BDM typically involves choosing a marketing career trajectory, driven by a desire to engage not only in strategy but also in operations and direct interaction with the market and customers. This transition from marketing to BDM allows for the expansion of skills and a better understanding of customer needs. Alternatively, you can also enter the BDM role from a sales background, having a strong understanding of customers.
To access the BDM position, some experience is generally required. However, it is relatively attainable if you possess a natural inclination for market and customer understanding, as well as strong persuasive abilities. As mentioned before, the BDM is responsible for conveying the "voice of the customer" to the organization.
What are the career prospects for the BDM role?
Professionals working as Global Key Account Managers (GKAM) often have prior experience in BDM positions.
Similarly, individuals in the marketing field can also benefit from rapid career progression through the role of BDM. The BDM position serves as a launching pad and is suitable for ambitious young graduates. It is found in many companies, both in France and in the United States.
This role provides early responsibilities and offers potential for career advancement within 3 to 5 years.
Do you believe that emlyon students have the qualifications to pursue this type of position?
In my opinion, emlyon students are perfectly capable of integrating into this type of position, thanks to their solid and comprehensive academic training that includes knowledge in finance, marketing, market research, and synthesis. As I mentioned earlier, this role requires strong analytical skills.
A good marketing education is essential in the sales field, and emlyon students, in my view, are well-suited for such positions. I genuinely encourage them to consider this career path, especially if they have questions about their future path as students, weighing options between a market-oriented and marketing-focused path or a sales-oriented one.
If you're seeking a management position, the BDM role may not align with your expectations. However, if you aspire to progress, the BDM position is perfect as it allows you to gain a deep understanding of the market, including all analytical, marketing, and sales aspects. This experience will then open doors to opportunities such as becoming a key account manager or leading a business unit.
Are there any opportunities at Henkel for emlyon students?
We have plenty of opportunities! Recently, we've had nearly 70 internship offers in various sectors such as supply chain, marketing, digital, and sales.
The internships we offer are not short-term; they usually last for six months. This means that interns truly invest themselves and receive careful supervision, which is of great importance to us. Often, students stay with the company after their internship as we aim to retain them within our organization.
We have numerous international opportunities, making it an excellent option for young people seeking to grow and find jobs abroad. Our headquarters in Düsseldorf, Germany, actively recruits many interns. Speaking German is not a prerequisite, so don't worry! However, fluency in English is essential for working internationally.
We also offer opportunities in China, as we have a strong presence in Asia, including Japan, as well as in Latin America, specifically Mexico and Argentina. We have a significant international presence. Therefore, motivated young individuals interested in interning abroad are strongly encouraged to visit our website. We also invite them to meet us at career events and directly engage with our business teams and human resources departments.
The role of a Business Developer Manager (BDM) offers numerous prospects for ambitious young talents. Positioned at the intersection of marketing and sales and holding a strategic position within organizations, the BDM role is a hybrid position that requires strong analytical and listening skills to amplify the "voice of the customer". For students or young graduates interested in market analysis and sales strategy, the BDM profession presents a unique opportunity to play a crucial role in the growth of companies.