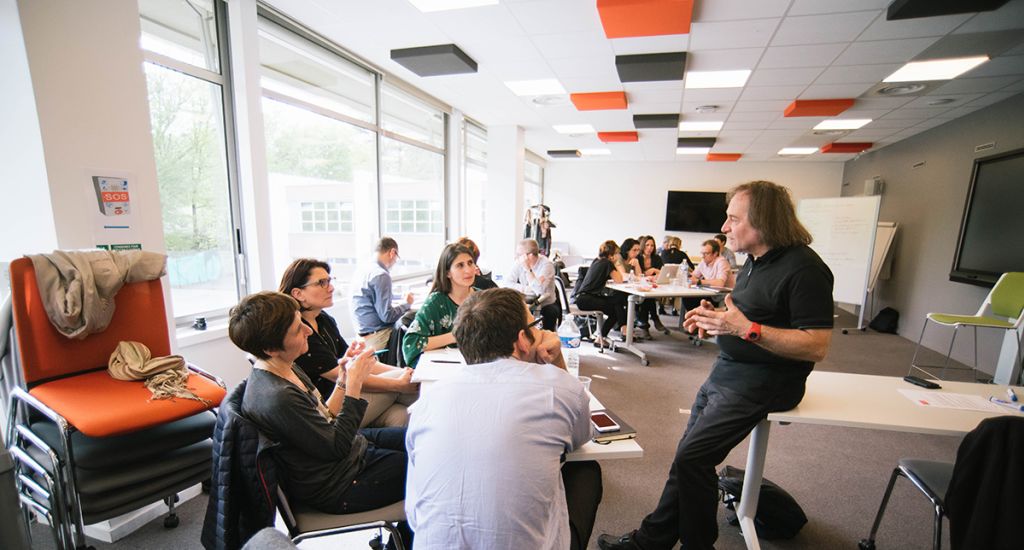 Crédit Agricole île-de-France relies on emlyon to train its managers
Crédit Agricole Ile-de-France (CADIF) and emlyon business school are working on a series of learning initiatives following the customized 'Caring and Demanding Leadership' program that concluded in April 2021. Their collaboration aims to strengthen the leadership culture and ultimately the long-term performance of the bank, which is based in the Paris region.
After two years of in-person workshops among peers, virtual classes and personalized support for putting the lessons learned into practice, the unique Caring and Demanding Leadership' program designed for CADIF by emlyon's customized training teams ended in April of this year. More than 600 of the banking group's managers took part in the course, with more than 90% receiving their certificates in transformational management. "The course strengthened several aspects of performance and leadership – such as customer service, team autonomy, collective decision-making, having a caring attitude, and transversal working," says Olivier Humeau, CADIF's training manager.
Participants were equally satisfied with the course, with many of them highlighting the skills gained in the preceding months. Several of the "Action-Challenge Projects" – practical, innovative initiatives that were tested in the field as part of the course – were subsequently maintained in the bank's network of branches. Examples included a new procedure for welcoming customers at the branch, a more customized approach to commercial relations and a reduction in the hierarchical levels required for decision-making.
Responding to operational needs
The 'Caring and Demanding Leadership' program has clearly borne fruit. Given its success, CADIF and emlyon business school have naturally decided to continue their adventure together. "Over the past two years, our managers have obtained a skills certificate that is part of emlyon's General Management Executive Masters. We are now giving our employees the chance to complement that by signing up for the other certificates that make up the Masters course," explains Frédéric Dutertre, head of professional development and managerial skills at CADIF.
A webinar arranged for Crédit Agricole Ile-de-France managers at the end of April provided details of the General Management Executive Masters. "Several of them decided to sign up for one or two additional certificates, with the courses either being classroom-based or 100% online, and covering areas such as corporate strategy and marketing approaches, agile and responsible management, finance for managers, performance and data monitoring, change management, and collective intelligence… the skills being developed meet the operational needs of managers," explains Estelle Bruyère, marketing manager of the General Management Executive Masters at emlyon business school. Promotional sessions will be held in the coming months to attract interest among potential new participants.
The collaboration between the two partners clearly looks destined to last, underlines Olivier Humeau. "We want emlyon coaches to help us deploy a tool that proved popular during the course – the groups of peers." What are they? "Divided into small groups, our managers can share their experiences, practices and challenges. It's by doing things together that you find practical solutions, thanks to collective intelligence," replies the training manager.
Aside from the General Management Executive Masters program, emlyon has also responded to other needs expressed by CADIF. "Thanks to the ability of our teams to listen and to respond (and its out partner telling us this!), we have been able to build trust with the managers and senior executives of this regional organization," says a delighted Thomas Misslin, customer project manager for customized training at emlyon business school.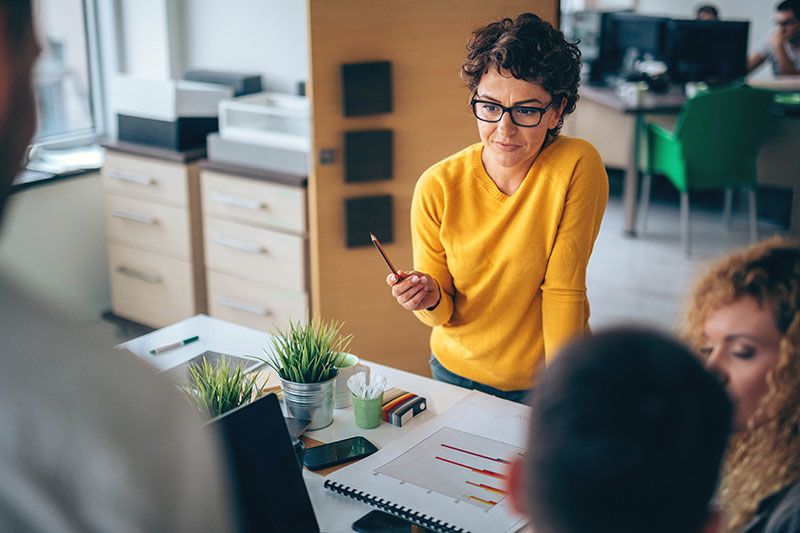 Other opportunities could arise in the future to complement this multi-service approach. "Together, why couldn't we create a research service dedicated to innovation in management?" suggests Thomas Misslin. There is plenty of scope for developing new offerings, with Crédit Agricole-Ile de France or other regional divisions of the bank all standing to benefit from them. Strengthening the leadership culture is an important area for CADIF. A source of competitive advantage, it is also a tool for fostering the loyalty, development and effectiveness of the bank's teams. "Offering our teams high-quality training is also a way for us to become more of a learning organization," concludes Frédéric Dutertre. "The aim is to develop their ability to adapt to environments that are increasingly changing, complex and competitive." CADIF can now count of emlyon to achieve that ambition.