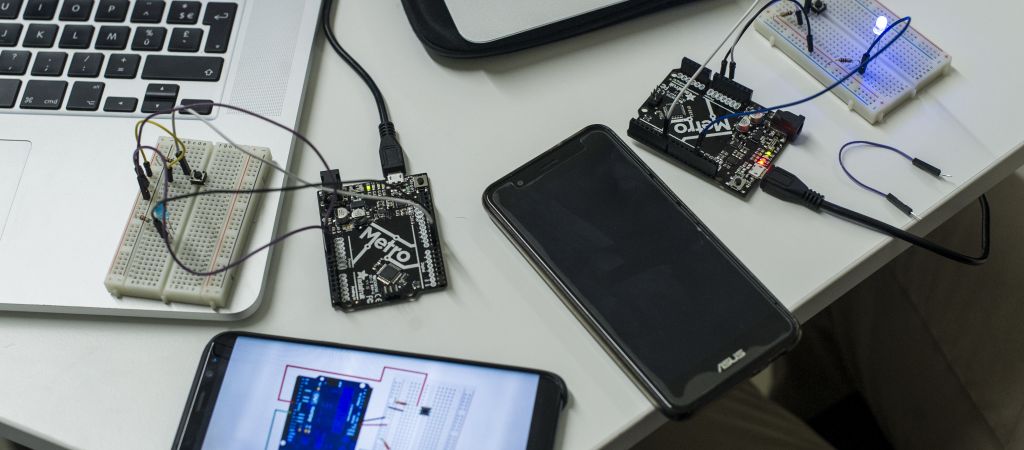 emlyon business school makers' labs are prototyping workshops that are unique among French business schools. Devoted to creativity and learning by doing, they are accessible to the entire emlyon ecosystem: that means graduates, students, staff, faculty, researchers, incubated startups and partner companies.
In your makers' lab (Écully, Paris or Saint-Étienne), take advantage of the wealth of resources available - machines, materials, electronic components, software and a team of facilitators - to prototype all of your ideas in record time.
Using a range of learning formats, we demystify five major subject areas: design, the Web, the Internet of Things, artificial intelligence and digital manufacturing. The makers' lab offers three learning methods so that you can learn these skills at your own pace: online tutorials accessible as and when you like, events for learning together, and courses for digging deeper.
"This place also aims to support the national and European development of entrepreneurship made in Lyon."
Tutorials
Tutorials are a short format that everyone can follow, helping you to learn a skill independently and use it directly in a mini-project.
Digital manufacturing: 3D design, 3D printing, 2D design, laser cutting.
Artificial Intelligence: Chatbot, NLP/NLU, Classification, Computer vision.
Internet of Things: Arduino, Electronics, Networks, Data Literacy.
Web: Ux/Ui Design, Web coding, JS Programming, APIs.
Design: Exploration, User-testing, Storytelling, Documentation.
Tutorials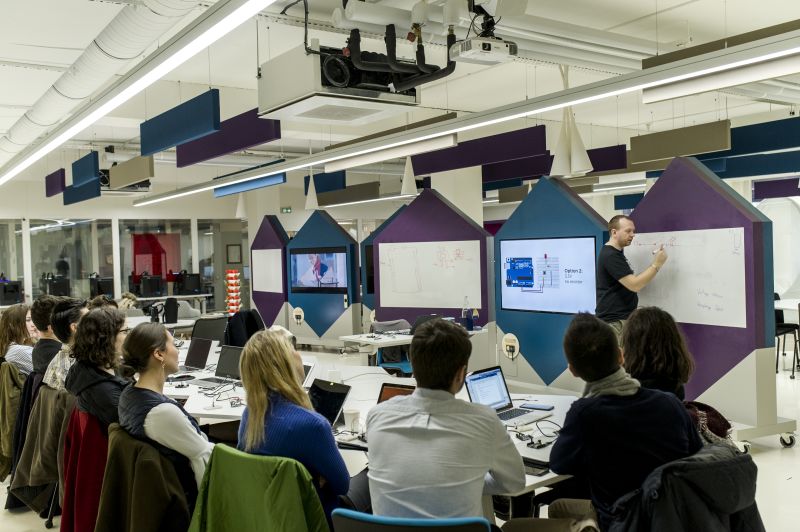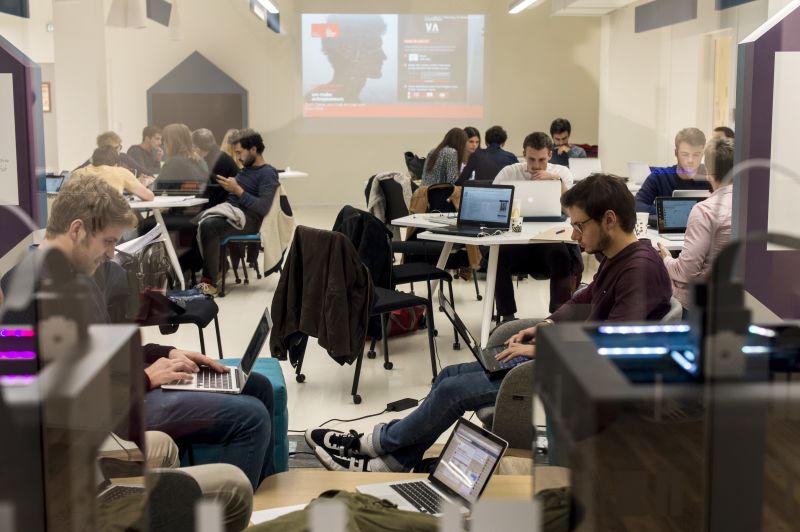 Discover the early makers pedagogy
The makers' lab teams design courses for distribution across all emlyon business school campuses. Each course entails 136 hours of online work and concrete projects to understand the basics and the challenges of a technology. These courses will teach you how to rapidly prototype and how to communicate with people working in other sectors, such as designers, engineers and developers, giving you a real competitive edge in the job market.
Our courses are divided into two parts:
Part 1: working individually, explore the basics of a technology and develop an in-depth knowledge of it through practical exercises. (four weeks)
Part 2: working as a team, prototype an innovative project with guidance and support from professionals, following a methodology inspired by makers' practices. (4 weeks)
Register