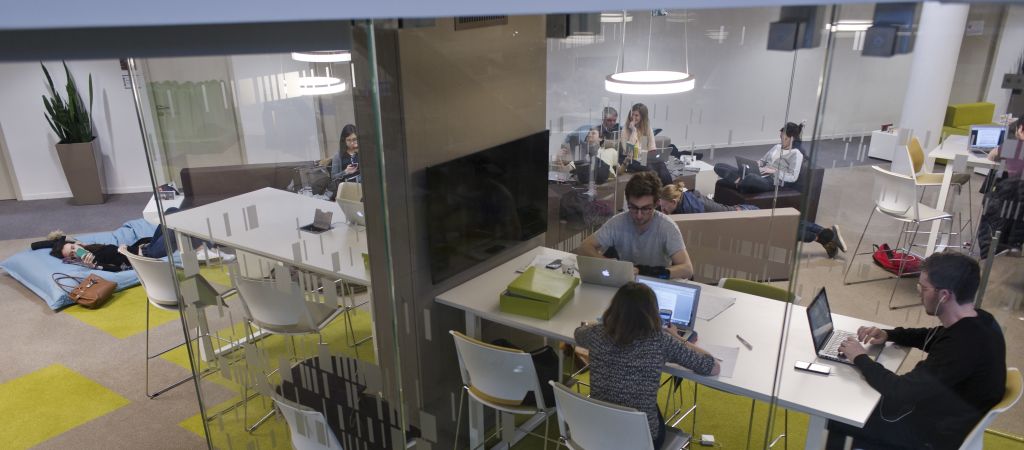 What's is a learning hub?
A "phygital" space
The Learning Hub is a new-generation "library-cum-third place".
It is a "phygital" (i.e. simultaneously physical and digital) space present on all of the school's campuses.
The physical space is where people meet, exchange ideas and work together. It has been designed with spaces for work, relaxation and eating, alone or with others, so everyone can find a place that meets their specific needs in a spirit of mutual respect.
The digital Learning Hub creates and guarantees a constantly evolving digital information environment. Available on a 365/24/7 basis around the world, it advances learning, research and innovation within the school by providing a great variety of content, in multiple formats, for a diverse population of users.
To discover all the content and services available, visit the Learning Hub website
Our users
Students
Participants in continuing education
Faculty
Researchers
Alumni
emlyon staff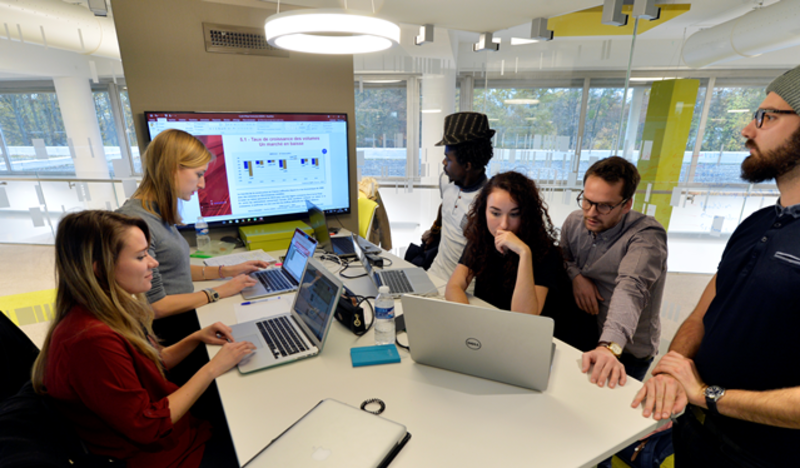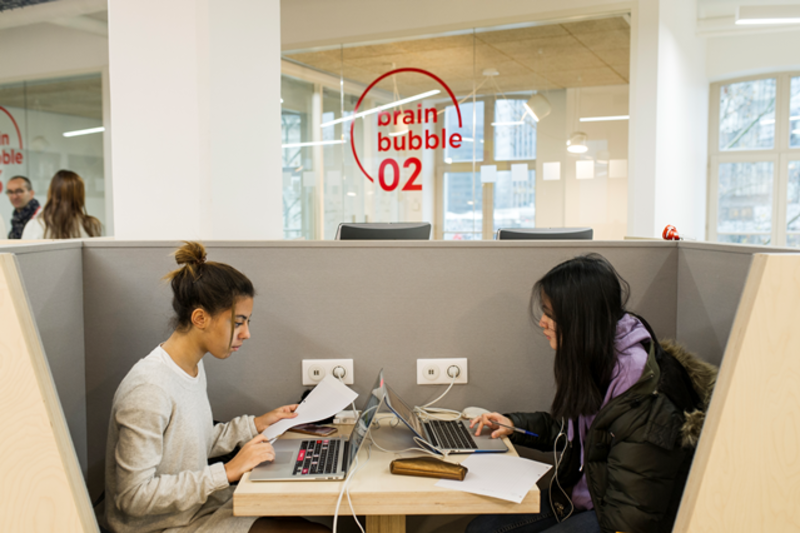 Our vision and missions
The Learning Hub's primary goal is to make the library an innovative active learning area and a place for acquiring and disseminating knowledge.
The Learning Hub's commitment to excellence takes the form of high-quality services for all, an interconnected, efficient document system, and reliable, diversified content.
Lastly, the Learning Hub is responsible for developing the digital and informational skills of its entire community, as part of its role in mediating knowledge in an increasingly vast world of information.
It operates in a world in which knowledge does not only provide answers, but also nurtures inspiration, freedom of thought and the ability to think and act in an enlightened and responsible manner.
Michel Melot I La Sagesse du bibliothécaire I Paris, L'Œil neuf éditions, 2004
"... before being a place where we keep a technique or a medium, a library is, to quote Robert Damien's fine expression, "the place where we keep links". A library exists wherever, without any protocol or contract, some connection is forged between fields of knowledge, by any form of mediation whatsoever, including speech. Often a book is simply the opportunity for the link, its extension. The important thing is that this place - unlike school, which must be obligatory and unique in order to give us our initial learning - remains free. A library must only allow relationships between consenting people. That aside, we can call a library without books whatever we like: a resource center, a media library, a cybercafe or, one day perhaps, simply the Universe."