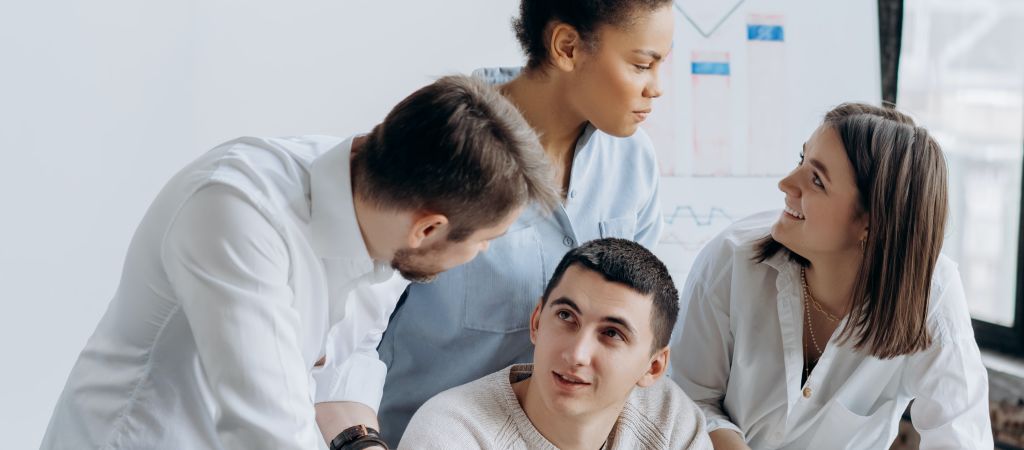 Diversity and equal opportunity for access to education and employment
Diversity and equal opportunity for access to education and employment
emlyon business school
We want to be able to take in any student profile, whatever their social background or geographical origin, so that the lack of financial resources is never an obstacle to accessing high-quality teaching.
Since 1993, the emlyon business school Foundation has been supporting students in financial hardship through two systems: scholarships and ad hoc financial assistance from the emergency fund.
In view of the economic and health crisis that has hit the country, placing some students in a precarious situation, the emlyon Foundation and the school have been able to release a special solidarity fund of over €600,000 to help its students in great hardship (€400,000 in spring + €200,000 in fall). Normally amounting to €65,000 per year, this is the highest sum ever requested from the Fondation de France by a higher-education establishment.
Grants and ad hoc financial assistance:
emlyon Students receiving financial support
778
11% of the student population
students receiving a scholarship from the emlyon Foundation
132
of the 778 students receiving grants
emlyon Budget
983K€
to support 351 students in financial hardship
The school also offers students enrolled in the MSc in Management – Grande Ecole and the Global BBA an awork-study program(contrat d'apprentissage), which allows the students in France to continue their studies while at the same time working in a company. Under this scheme, the students undertake to remain with the company for only one extra year after obtaining their diploma. This initiative is a powerful lever for funding students' studies and for direct access to employment.
Partnership with the Institut de l'Engagement:
The Institut de l'Engagement is an association established in 2012 at the initiative of Martin Hirsch. It identifies young people who have undertaken a mission in the general interest and supports them in their plan for the future. It enables young people who have completed a Civic Service mission or joined the European Solidarity Corps, for example, to leverage their commitment and structure their project. From 2021 onwards, the young people distinguished by the Institut de l'Engagement will be declared eligible to take the competitive entrance exam for admission to the MSc in Management – Grande Ecole on the basis of a French educational qualification, in agreement with the French Ministry of Higher Education. This approach will place great value on the skills acquired during the civic service mission. These students will be eligible for a 50% reduction on the cost of their entire period of study at emlyon business school.
Within the framework of our system of social support for each student, we have also set up a new partnership with Toutes Mes Aides. This is a platform that lists all of the training entitlements and grants for which students can apply within the school, as well as the financial support available from the State, their region or their city.
Student International Mobility grants:
The system of regional grants is a scheme set up by the Auvergne-Rhône-Alpes Region and which awards International Mobility grants. To this end, the Region assigns an annual budget to the school, which is under its responsibility and which it is to manage on the Region's behalf. These grants are intended for students undertaking an exchange program and/or an internship abroad.
Erasmus grants are intended for all students on the MSc in Management – Grande Ecole or Global BBA programs who are undertaking an exchange program in a partner European university or an internship in a European company.
As both a higher-education establishment and an employer, we want to enable each student to achieve not only personal fulfillment but also academic or professional fulfillment, thanks to a supportive and well-meaning framework that provides the optimum conditions for individual development.