Transformational impact with emlyon
What sets emlyon's customized program apart?
"The aim of our customized programs is to help companies transform to meet multiple challenges," says Gilles Basset, Director of Development Tailored Training Programs at emlyon business school. Over a hundred custom training programs are designed and delivered each year by the dedicated international teams in Paris and Lyon.
Aim for real transformation
The common objective of all emlyon customized programs is to initiate deep and lasting change within each partner organization. To achieve this, it is necessary to consider with the partner three levels of impact. The most global level affects the organization, which must therefore implement this training project in direct relation to the biggest challenges it faces today, from climate and sustainability to the exploitation of AI and big data. At level two, to enable a desirable change in organizational practices, i.e. to help maintain or develop agility for the company. Finally, at the individual level, to develop new behaviours and skills for the organization's leaders and talents.
Ultimately, it's a transformation of the company's relationship with its ecosystem that could be the impact the organization is aiming for.
Intimate understanding of the context
Achieving genuine transformation at this level demands a meticulous understanding of each company's unique context, and for the team at emlyon to be acquainted with that context in intimate detail. To achieve this, the emlyon team immerses itself into the context of each company they work with, gaining insights into their strategic landscape. This contextual familiarity forms the basis for designing programs that can bring about transformative outcomes. Without this level of analysis into the scenarios and trends that surround a company, achieving these goals is not possible. "It requires a strategic intimacy with the company ," states Gilles Basset.
Co-creation with the client and collaborative program design
Once the objectives have been clearly defined and the context understood, the emlyon team collaborates closely with the client to co-design a tailored program that precisely addresses their needs. Each program has its own original architecture, specifically designed to fit the client's context.
Around this architecture, the instructional design experts at emlyon – in close collaboration with their client - can select from a wide variety of pedagogical methods and tools. These tools range from in-person to online methods, synchronous to asynchronous models, encompassing conventions, case studies, and experiential learning activities.
Another area of expertise emlyon can draw innovative solutions from is action learning. Research shows that learning by doing is what allows for real, deep and lasting change to occur. emlyon utilizes peer group learning, project work, simulations, and role-playing games to ensure participants implement their learning directly, thus maximizing its impact.
Strategy first
While skills like communication, negotiation, and finance are critical for large-scale transformation initiatives, emlyon prioritizes strategy and leadership as the foundational elements. These are the fundamental focus areas for any solution, , facilitating the required behavioral and mindset shifts at the individual level. Such shifts contribute to lasting transformations at both organizational and ecosystem levels.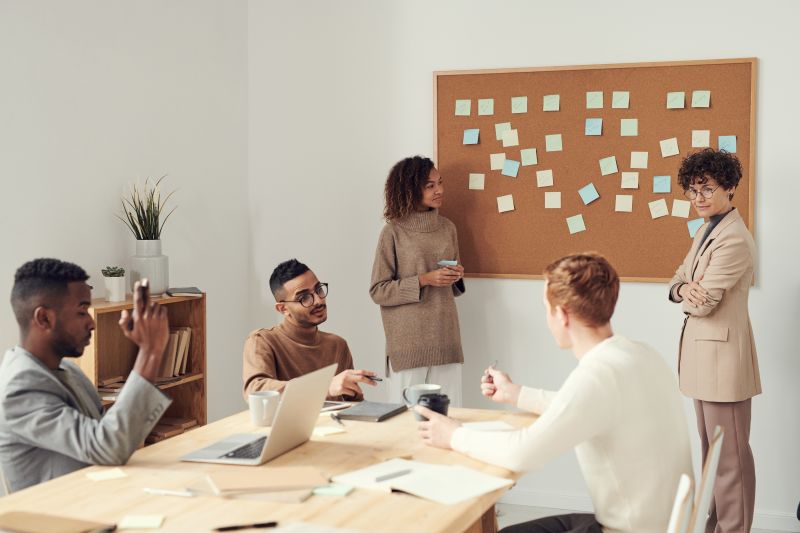 Ensuring impact
Customized program design at emlyon is all about ensuring impact. Each step and component is carefully selected to create a rich, cohesive story - a powerful learning journey for each participant, and subsequently for each organization as a whole.
To evaluate the effectiveness and impact of their learning solutions the emlyon team use the Kirkpatrick Model, a measurement tool that assesses impact from various angles, including reactions, learning outcomes, behavioral changes, and overarching impact. Whether the program participants are a global community of managers, a group of high-potential individuals, or senior executives from the C-suite, each program is uniquely tailored, but each will be designed with this commitment to ensuring impact.
emlyon's distinctive approach
emlyon specializes in, and has become synonymous with, several areas of customized program delivery. One is its extraordinary experiential programs, which take learners out of their comfort zones in innovative ways, in new, thought-provoking environments and scenarios. Another is strategy - helping their clients develop and implement strategy, thanks to their focus on leadership. Another advantage of emlyon is its flexibility to call on faculty members to adapt to the specific context of a company or challenge - drawing on a broad network of university professors, but also experts and consultants with in-depth, up-to-date sector knowledge.
A final advantage is emlyon's world-class commitment to taking the time and care to prepare each program down to the last detail. "Preparation is key to the success of a customized program, and there are no shortcuts," explains Basset, "gaining an intimate understanding of a company's context takes time and confidence. This level of attention and investment of time is perhaps something that other suppliers in the field tend not to offer."