Is It Smart to Join a DBA in the Midst of All This Uncertainty? We've Asked the 2021 Cohort
The decision to embark on a journey in higher education is not one to be taken lightly. It is no secret that there are commitments of time, money, work, and requires most people to find a new balance in their lives while working towards their degree.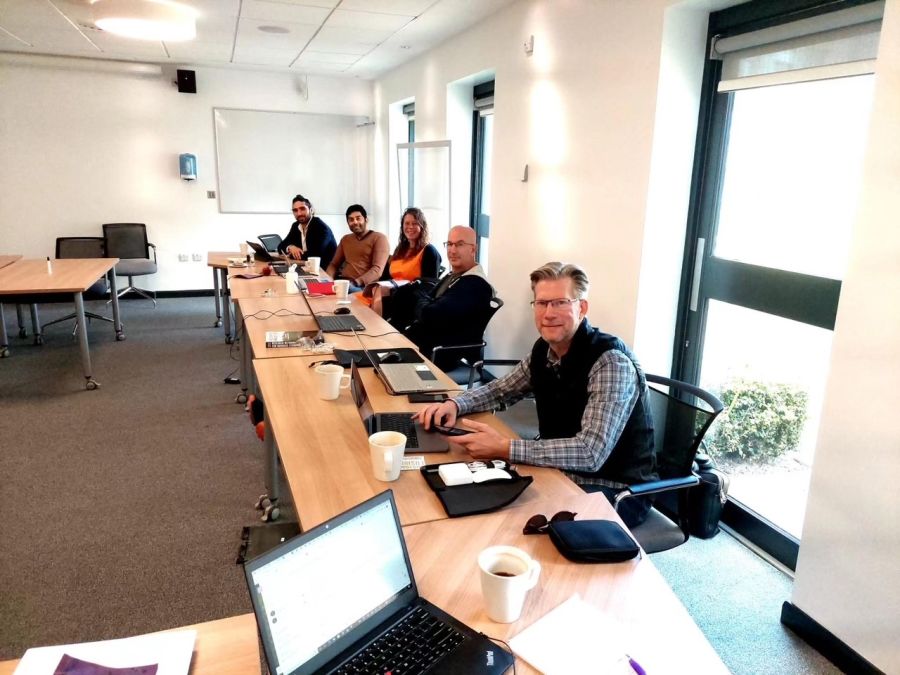 The Global DBA Durham-emlyon (GDBA) is no exception to this rule. A DBA is a type of Doctorate degree, similar to a PhD, but instead of diving straight into the research and creation of a thesis as one would do in a PhD programme, a DBA programme requires 2 preliminary years of education and training prior to beginning the decertation. In our Global DBA Durham-emlyon programme, these 2 years of education take place in the form of global modules; constructed in different countries around the world that bring together the brightest professors in the programme with the dedicated cohort of international professionals eager to learn and earn their title of Doctor of Business Administration.
After two years of uncertainty and economic instability caused by COVID and other global disrupters, the most recent GDBA cohort of November 2021 joined the programme at a time most others believed to be too risky. However, we sat down this some of the current participants to get their feedback on their first 6 months and 2 modules into the programme on if they believed to have made the right decision in joining.
How are you finding the programme so far?
"No regrets and an excellent experience and journey in joining the programme. At this stage I think things are going really well!" says current participant Garfield Piccott (Project Leader in Doha, Qatar).
"It's been amazing, I've met classmates from all over the world, we've collaborated quite well in class and out of class which is some of the more fun experience and why I wanted to join a global programme." Richard Boyce (Financial Services Executive in Toronto, Canada)
"I'm really enjoying the programme so far. I've learnt so much and really probably changed who I am as a person. I think the programme has made me very much more confident," says Caroline Cooper (Royal Air Force, Astra Core Team in the United Kingdom).
How is the work-life balance?
"Life has changed quite a bit, positively. I'm a lot more organized and I have got to manage my time really well. In my case, I try to make sure that prior to starting the work I get at least an hour's worth of studying in, and then after work I get at least another hour and if I do anything over and above that is a bonus," says Sola Sonuga (Director of Finance Shared Services in the United Kingdom).
"I'm a mother to three children so balancing my time has been quite interesting but I think it has made me more motivated to do it. But what I've realized is that it is so important that I make time for myself as well," says Caroline.
"It's definitely a challenge but it is something I knew that I was getting myself into when joining the programme. It is an Executive Programme, so the work-life balance is designed into the programme, so I think we do have some time to do the work and research and submit our assignments," comments Richard.
How do you find your fellow cohort to be?
"The cohort is wonderful. People come from quite diverse backgrounds, and we are based all over the world which makes it a truly global programme. We bring quite diverse range of experience, and we are quite tight as well, we have a WhatsApp group, and we are there to support each other with questions on our assignments," Garfield stated.
"We've all got personal relationships, we all know each other's birthdays and we are just normal people that get on well with one another. It's good and I think we've made friends for life," said Sola Sonuga (Director of Finance Shared Services in the United Kingdom).
"Being Canadian and coming to France and the UK for modules has been great to see different thoughts from some of my classmates in different industries across the world. I think that has given me great perspectives that I can bring back to my organization," Richard reflected.
As seen through these participants, there is more to the programme than just the high-level of education found in the Global DBA. These students found friendship, new ways of thinking and adapting, new means of prioritizing aspects of their lives, and the excitement to travel and experience the world, "It's fantastic to go somewhere new and I'm really looking forward to going to some different locations," said Caroline. Richard agreed when he said, "For future modules I'd love to keep the international theme going and explore more industries and more cities."
If you or someone you know is considering earning a DBA in a truly global context, please have them contact our Recruitment Manager, Carlos Bonilla Lopez (lopezbonilla@eml-executive.com) for more information. You can also feel free to take our quick, 6-question quiz to see if this programme aligns with your personal and professional aspirations: TAKE QUIZ.