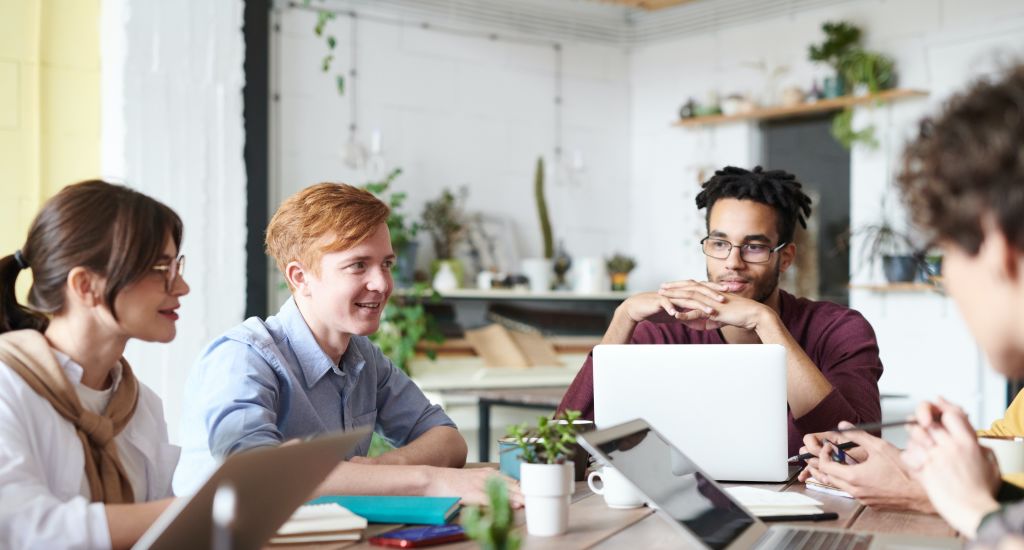 emlyon: Corporate Social and Environmental Responsibility, a top priority for emlyon's new executive management this year
In such an unprecedented context, the new executive management of emlyon business school is getting ready for a back-to-school season under the banner of novelty, in line with the School's Early Makers' strategy. As of September, students can participate in activities and modules on CSR (Corporate Social Responsibility), in order to learn about the social and environmental challenges, and to find out about four new professionalization programs.
A renewed executive management
In order to continue the School's development and reinforce its scope in France and abroad, emlyon is acquiring new competences by renewing its executive management. As such, Isabelle Huault, appointed President of the Executive Board in May last, came into office as of September 1st. Annabel-Mauve Bonnefous and Sylvie Jean also joined ranks for the new 2020 intake, respectively as Director of Degree Delivering Programs, and as Director of theGrande EcoleProgram.
The mission of this new team is to federate all stakeholders – from students to partner companies, through staff members and alumni – around the ambitious strategy of emlyon business school with a clearly identified objective: setting the School among the best European business schools.
Isabelle Huault explains: "I would like to express my warm consideration to Tugrul Atamer, who managed the interim with great involvement, commitment and unfaltering professionalism. We all know that he is profoundly attached to the School and on behalf of the entire emlyon community, I would like to express our sincere gratitude".
CSR at the heart of our concerns
Under the initiative of Isabelle Huault, emlyon is launching a new orientation this year: raising awareness to social and environmental issues. Every program now includes CSR oriented modules and interventions. As of September 2020, concrete actions will be developed to unite students and staff around these issues, and reinforce their responsible commitment, such as the Climate Collage or peer-to-peer activities around the 17 Sustainable Development Goals of the United Nations.
Our awareness and reflection activities are sustained by achievements such as deleting all single use plastics on campus, an action plan against sexual and gender-based violence, developing scholarships – via emlyon's Foundation – and apprenticeship as a means to provide financial support for funding student fees, supporting socially oriented entrepreneurial projects, or reinforcing the program on social outreach and responsible commitment the School has been promoting for almost 15 years. As many actions supported by emlyon's Executive Management, with the close collaboration of its ecosystem and student associations.
Four new professionalization programs
Convinced that education is the best possible lever to promote transformation, emlyon is launching as of September, four new professionalization programs. Their main objective is to train students to future trades in developing sectors (energy transition, building a global corporate strategy, optimization of the logistics chain or even innovation in entrepreneurship), while addressing corporate needs and evolutions:
Aligned with the strategic axes of emlyon's Early Makers – globalization, digitalization, hybridization and now CSR – these new programs are real assets for participants to address the current socio-economic turmoil and develop their employability.
September 2020, a remodeled pedagogy
In compliance with the sanitary measures in force, emlyon is opening all its campuses as of the beginning of September, so that students can access their program's pedagogical activities and the whole range of resources at the heart of the School's rich ecosystem. Programs are free to determine which pedagogical format is best suited for their students and their specificities. As such, the BBA and executive programs favored face-to-face courses, while theGrande EcoleProgram shall start with remote teaching to then welcome students on campus as soon as possible. As for MS and MSc in programs, hybridization is the preferred format with both online courses and on site activities.
Foreign students, as a significant part of our student intake, are allowed to join their campus in France, and if access measures forbid it, they will be able to go to the nearest international campus of emlyon business school (Morocco, China, India).
I fully trust in the commitment of emlyon's staff to take up to the challenges we are to expect this year. We have recruited high quality students with a shared value system. I am certain that together we will be able to achieve great things, and that our renewed team will prepare them better than ever before, to imagine the world future managers and executives will live in, as both talented and responsible
Press contacts :
TBWA\Corporate : Tiffany Allenet – tiffany.allenet@tbwa-corporate.com(mailto: tiffany.allenet@tbwa-corporate.com) – 06 08 16 14 07
emlyon business school : Julie Guillot – guillot@em-lyon.com – 06 45 23 23 04
About emlyon business school:
Founded in 1872, emlyon business school's intake this year is of 8,600 students from 110 different nationalities, and of more than 6,000 participants in continued education. The school operates on six different campuses (Lyon, Shanghai, Saint-Etienne, Casablanca, Paris, and Bhubaneswar), draws on a network of 190 international academic partners and runs a community of 32,000 alumni spread out in 130 countries. emlyon business school's mission is to reveal "early makers", to train lifelong learning responsibleleaders, managers and entrepreneurs, with a solid international experience and intra/entrepreneurial capacities, able to address the complexity of the world, to make it meaningful, to shape and transform the businesses and society they live in, in a collaborative approach. The proposition of emlyon business school is to develop such competences within a unique pedagogy, combining academic research output of excellence and the elaboration of innovative learning tracks based on experimentation.
www.em-lyon.com