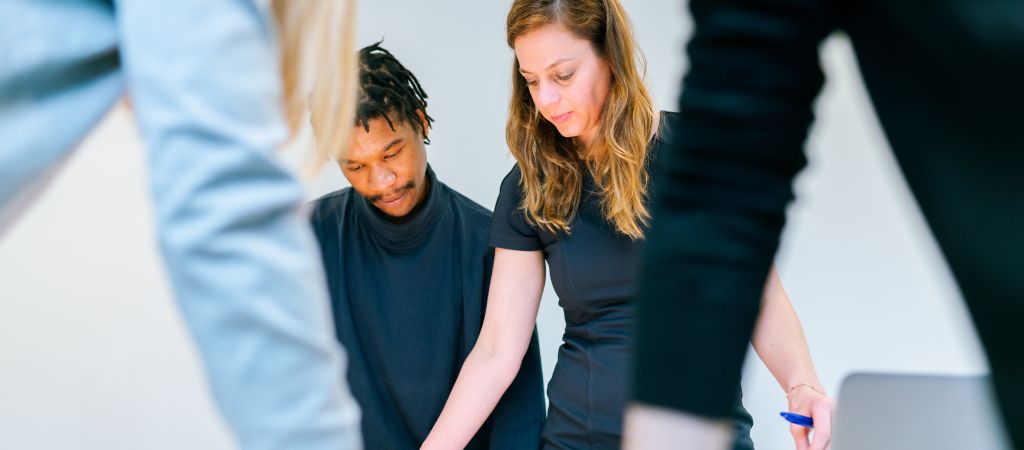 Vocation days
Exchange with our students
The Vocation Days are a unique opportunity for your company to boost the visibility of your employer brand and to discover and recruit our #earlymakers. You will exchange and discuss with our students about operational and societal issues.
These special days are defined by #multi: #multi-sectorial, #multi-campus, #multi-program and #multi-format but also by a limited number of participating companies to maximize your brand employer exposure to students!
We want to allow our students to be able to look for a job and to meet employers anywhere, from anywhere, with no restrictions nor barriers and this is the reason why all our Vocation Days will be online.
Where
Online.
Schedules
The schedule of a typical Vocation Day:
Multi-employers round tables. Round tables are there to give students awareness on jobs and sectors, you will be able to share with them your background and your vision of a specific issue related to the topic of the day.
HR speed meeting (optional). You will have the possibility to host a 30 minutes session to talk about HR related topics and to give students insights on your recruiting process (internships, alternances, etc.).
1-to-1 chats. You will be able to meet students on 1-to-1 chats. 1-to-1 chats are there to give you the possibility to meet students for a mock interviews, for a real interview or to simply meet them individually. It's up to you!
12.00pm - 12.45pm : 1st round table (45 min)
1.00pm – 1.45pm : 2nd round table (45 min)
2.00pm – 4h00pm : HR speed meeting (optional)
3.00pm - 7.00pm : 1-to-1 chats (afternoon slots)
What happens on a "Vocation Day"?
A period of direct interaction with our student participants in the form of a roundtable discussion or debate during which you can share your expertise on the chosen theme
A period of networking in workshops
A more personalized conversation with the students in the form of simulated job interviews.
The planning:
12:00 - 13:30: Presentation/debate to share your line-of-business experience
13:30 - 14:30: Workshop for a more informal discussion with our students
14:30 - 16:00: Simulated interviews and/or shortlisting
What does my business stand to gain?
Raise student's awareness on your different jobs
Develop your employer brand
Meet the students who are interested in your company and your jobs opportunities and preselect the best candidates
You will be able to:
Meet students from all our programs and French campuses
Use an innovative platform, which will allow you to use the CV database of the event, participate in round tables and host conferences and plan 1-to-1 chats with students
Connect wherever you are, even if you are based outside of France
Upcoming dates
Audit | 5 January 2022 (FR)
Transition Énergétique | 25 January 2022 (ENG)
Supply Chain & Purchasing | 1 February 2022 (FR/ENG)
Santé/Pharma | 8 February 2022 (FR/ENG)
Cybersecurity | 15 February 2022 (ENG)
Data & Digital Marketing | 1 March 2022 (ENG)
Transformation Digitale | 22 March 2022 (FR)
Careers Abroad | 5 April 2022 (ENG)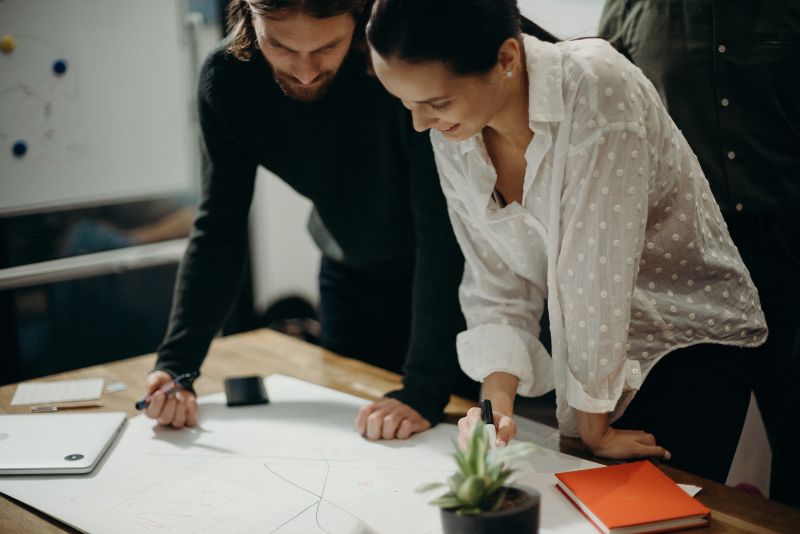 You will be able to:
Innovate and facilitate your recruitment by targeting the skills you're looking for
Meet a larger number and a greater variety of profiles, since online events make it possible for our students on internships or exchange programs to take part without being physically on campus
Comply with health standards and reduce travel
Use an innovative platform that enables a high level of live interaction between the employers and the students (formats include talks, recruitment interviews, chat and "live virtual stands")
Themes
October – December 2021
Corporate Finance I Tuesday, 12 October 2021 (FR/ENG)
Marketing & Digital Marketing | Wednesday, 20 October 2021 (ENG)
Careers Abroad | Wednesday, 11 November 2021 (ENG)
Business Development | Tuesday, 16 November 2021 (FR)
Transformation Digitale | Tuesday, 23 November 2021 (FR)
Sport | Tuesday, 30 November 2021 (ENG)
Retail | Tuesday, 7 December 2021 (FR)
Impact | Thursday, 9 December 2021 (ENG)
January – March 2022
Audit | Wednesday, 5 January 2022 (FR)
Transition Énergétique | Tuesday, 25 January 2022 (ENG)
Supply Chain & Purchasing | Tuesday, 1 February 2022 (FR/ENG)
Santé/Pharma | Tuesday, 8 February 2022 (FR/ENG)
Cybersecurity | Tuesday, 15 February 2022 (ENG)
Data & Digital Marketing | Tuesday, 1 March 2022 (ENG)
Transformation Digitale | Tuesday, 22 March 2022 (FR)
Careers Abroad | Tuesday, 5 April 2022 (ENG)