Partnership agreement with Tony Parker adequat academy
emlyon business school and the TPAA have signed a partnership agreement for an educational offering that is different, innovative and suited to the current and future economic realities.
The aim is to enable students to combine their passion for sport with the development of their professional career.
To achieve this, academy members follow a flexible, modular and partly online course under the emlyon Global BBA program. They can also access the school's other programs, including the program focused on preparing a career change and setting up a company. Moreover, qualified students from emlyon business school can contribute to the academy's development projects, with input from the school's directors and experts.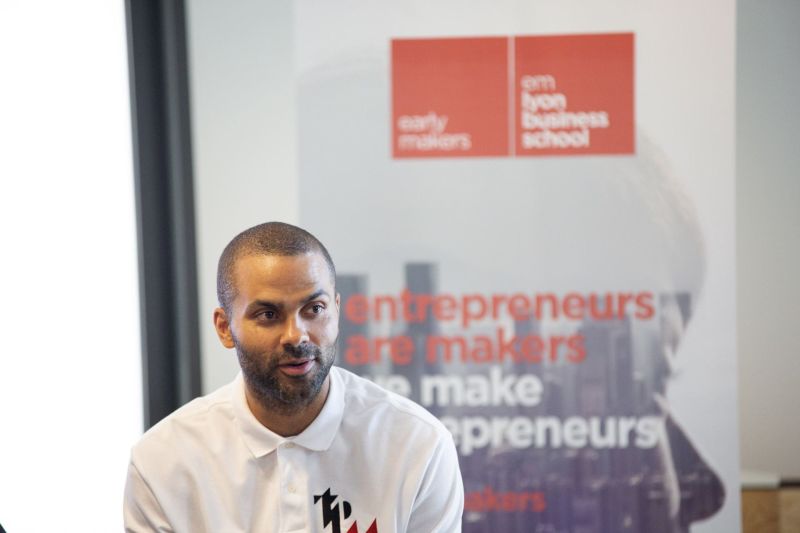 17-year-old Yuna Rose-Lautrou, basketball player and member of the TPAA

"After basketball, I always wanted to work in fashion. By joining the Global BBA at the same time as my sports training at the TPAA, I no longer have to choose between sport and studies. For once, school fits around my interest in sport and lets me start building my future right now."
Xavier Lucas, Deputy Chairman of the TPAA

"Our partnership with emlyon business school stems from a common desire to enhance our young people's future. For the TPAA, which is in a process of development and growth, being able to draw on the experience and know-how of an institution such as emlyon makes sense. Our vision is to do everything possible to leverage our sportspeople's profile and guide and support them in a life project related to their passion."