QS Executive MBA Rankings 2022: emlyon's EMBA ranked 27th in the world
The Executive MBA at emlyon business school is ranked 27th best program in the world, progressing 3 places compared to the 2021 QS rankings, and also ranks 15th in Europe.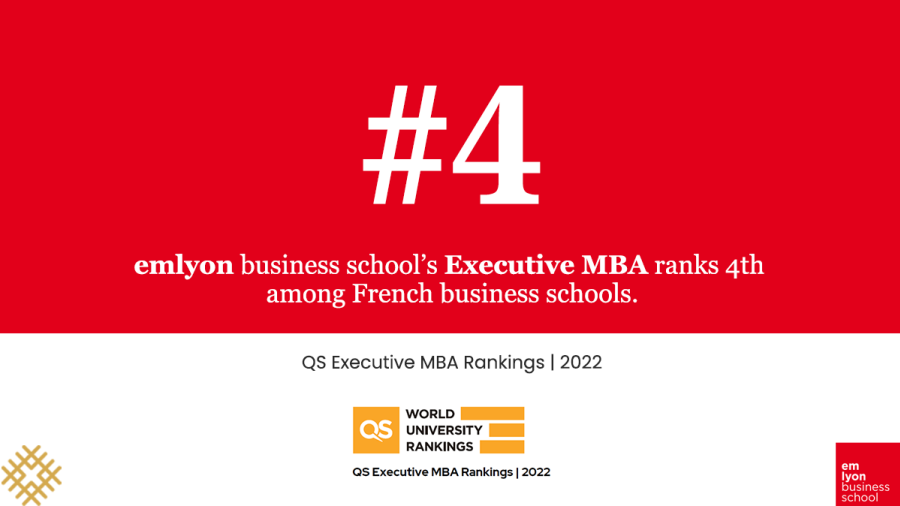 Taking 27th- place in the latest QS Executive MBA 2022 rankings, emlyon business school's Executive MBA solidifies its spot in the top 30 programs worldwide as it continues to be successful (+10 places since 2020).
emlyon ranks as the 4th best French management school (after HEC, INSEAD and ESCP) out of the top 8.
For this edition, the consulting firm ranked 194 programs according to five indicators: the notoriety and recognition of the program by the academic world and employers, the diversity and professional background of the participants, and their-post program career development.
The Executive MBA stands out, particularly when looking at the profile of the participants (high level of professionals with managerial experience) where it obtained the best score (97.8/100) at the European level, and 2nd on a global scale.