The Global BBA helps you grow as a person and as a professional, it helps you be more responsible and independent" Alejandra Duque, student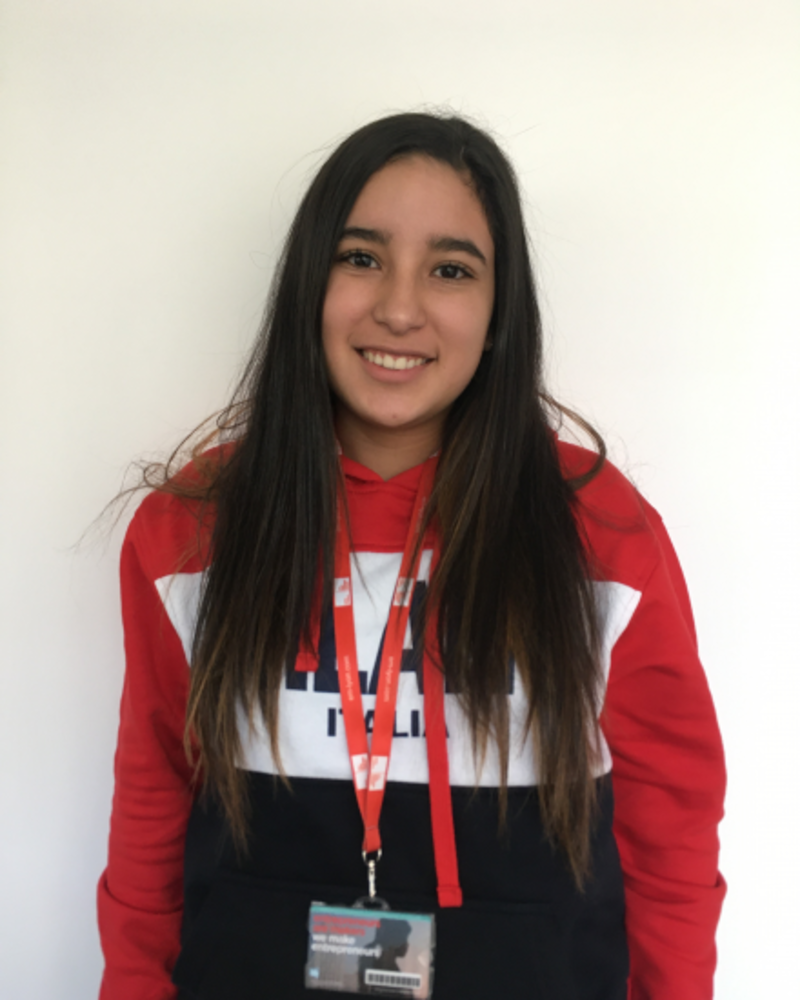 I am Alejandra Duque currently in second year of the Global BBA at emlyon business school in Paris. I am 20 years old and I can speak Spanish, English, French and Portuguese. I am from El Salvador and I did a French school which allowed me to obtain my "Baccalaureat Economique et Social" diploma.
I've always been interested in managing an enterprise or having my own and when I graduated from high school I was focusing more on the hospitality world so I decided to come to France and study Hospitality Management. I did my first year in a hospitality school in Paris; that year was very general with courses like accounting and management but we also had specific courses for the hotel and services areas… I also did an internship in a hotel which made me realize that I liked it but I didn't love it and it didn't feel like it was the right thing for me and it wasn't what I wanted to do in the future.
Long story short, I started looking for something that I would like and enjoy doing in the future, that's when I found the Global BBA at emlyon business school. The school has an excellent program and a large network that can help me open a lot of doors. It is a very complete and international program with national and international prestige. In fact, we have very interesting courses, workshops and projects such as creating of our own firms. Besides the academic content, the buildings and the classrooms are very modern and the school provides a lot of material for you to learn. Moreover, the student life is very active, there are numerous associations and events organized by students for students which is perfect to meet new people!
As we have the opportunity to go abroad, we will be able to experience new cultures, meet new people and expand our knowledge as well as become more independent. We also have to complete internships every year in order to discover professional environments and gain experience in order to start building our future path. In my case, I didn't know what I wanted to specialize in but with my internship I have learned that I like marketing. As I said before, there are so many opportunities and a lot of ways to discover what you like and want.
I am currently working in a German firm in Paris. It is called B.Braun, it is a medical and pharmaceutical device company. I found my internship using my personal network but our school has a lot of contacts and connections with well-known enterprises to which you can apply.
I think that you make the right decision when you choose emlyon business school as it help you grow as a person and as a professional, it helps you be a more responsible and independent person. You learn a lot in classes but also by doing and applying what you know.