"With the Global BBA, everyone can choose their own internships, exchanges & on-campus events" Lise Rahandi-Chambrier, student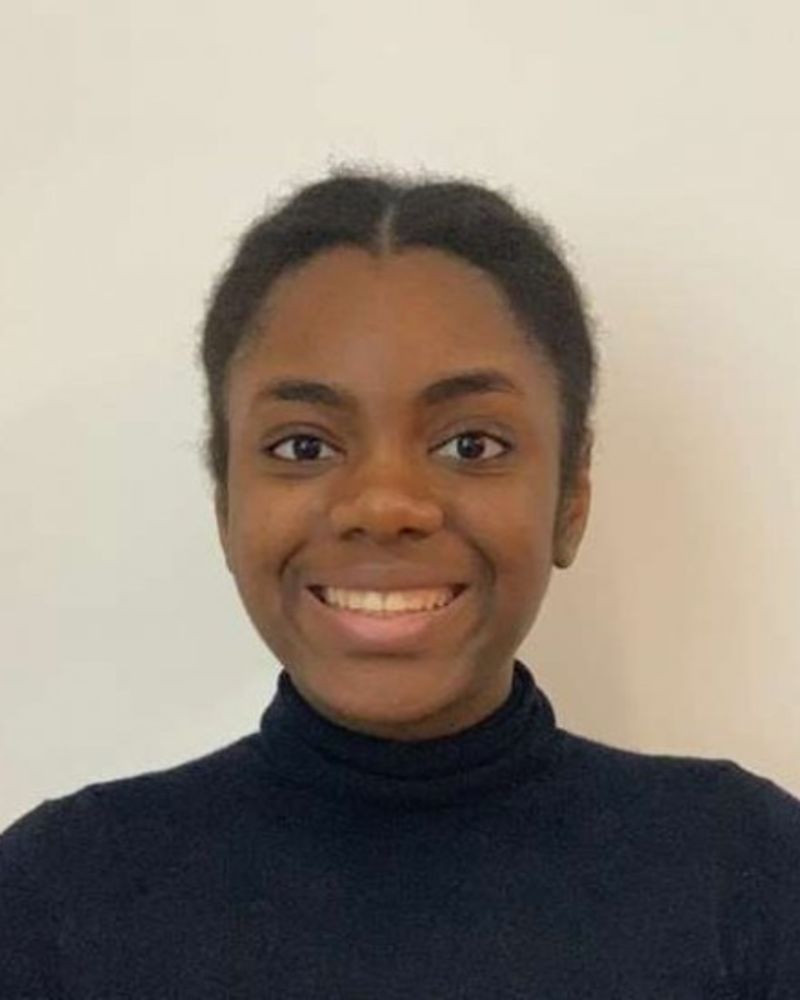 Drawing up your student profile : Hello, my name is Lise Rahandi-Chambrier. I passed a French scientific baccalaureate last year. I have the French and Gabonese nationalities and I've pretty much always lived in the suburbs of Paris. I'm currently in the first year of the Global Bachelor in Business Administration (GBBA) program in emlyon business school. I don't exactly know what I want to become in the future, but I 'm mostly interested in finance.
I chose this program to have a practical approach to business. I used to have only a little business knowledge, so I thought that a BBA would be the best way for me to get it. Indeed, this program allows us time to find the field we are most interested about. We are pushed harder to find information out of the classroom; there are many events on campus for us to develop other skills. Moreover, I was attracted by the great reputation of the school and its partnerships with international universities.
What I prefer about this program is the fact we are put in the position of having to look for more information. Indeed, as students have different goals and career ideas, everyone can build his/ her own career by choosing the most adequate internships, exchanges and on-campus events.
What is more, I am learning a more professional manner of speaking in English and it gives me confidence and relevance when I speak. These communication skills are very important in our everyday life as we have a strong associative life. As a matter of fact, I currently work as a project manager in the Equity association and I refer to the content of my accounting courses daily. We are an association trying to promote the finance industry and related activities among the students of our school through workshops and conferences. Moreover, we have teamwork assignments very often, so we are often in the shoes of a manager. I would recommend this program to pupils who want to have business knowledge in an international context.
I have no professional experience for the moment, but I think that having many internships will allow me to build a great network and to try many job fields. I am looking forward to practising what I learn from the first year during my internship in May. I have not found it yet, but I'm using online platforms such as LinkedIn, Jobteaser and my network. I would like to work in investment finance or in counselling. Moreover, we are fortunate to have a course dedicated to our career as well as committed professionals in our career centre.
Writing a short testimonial :
I assisted in a conference in November dealing with the links between development and entrepreneurship in Africa. It was organized by the emlyon alumni African Club and two associations called KAWALIS and Juventas and Cie. Many people took part in the conference, including Mr Tawhid CHTIOUI, PhD ex-emlyon Dean, the UN envoy Mr Souemet Mampassi, and other professionals related to incubators and African politics.
Entrepreneurship is core for the development of Africa. The later will occur thanks to an audacious vision adapted to its needs and realities and through great business structuration. Indeed, African entrepreneurs bring solutions to enhance their environment. Due to this, they cannot implement innovation the way it was done on other continents: this approach lacks relevance. To do so, we need to redefine development so that the African peoples embody a vision which resembles them. They will thus be determined and passionate about development and implement their projects with bravery. To do so, they need to own again their cultures so that the upcoming brands, innovations and other creations reflect an African pride. As most African countries have a high unemployment rate, creating jobs matters. The main challenge is to find the right education system and curriculum so that people want to create new companies. What I enjoyed most about this event is the fact it gave students a different approach to the African continent. Indeed, I had rarely seen it as a place where you could invest and develop dreams. Moreover, I discovered that Alumni clubs give representation to people with various backgrounds and enhance the potential every place has. These events are not only made for communities of people with similar backgrounds, but also for curious students who want to open their minds.