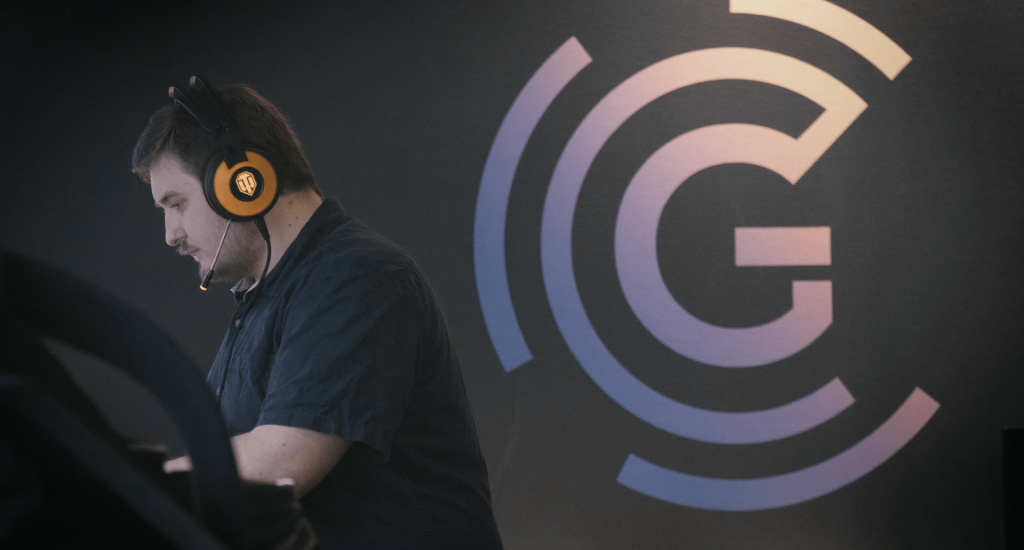 emlyon business school goes esports
With the support of the Gaming Campus, our international School is opening esports to all students, as part of their graduation requirements.

Lyon, April 22nd, 2020 – Always striving for innovation, emlyon business school is announcing dynamic investments in esports for all emlyon students. This unprecedented approach is implemented with the support of the Gaming Campus, the first European campus dedicated to training programs for the video game industry.
For 2 years now, emlyon has been experimenting this opportunity with students in sport programs, to improve their esport skills with professional coaches. Students can earn ECTS credits by playing League of Legends (LoL), one of the most popular video game worldwide. Pooled from emlyon player panel, a LoL team was constituted and shall represent the School for the next French cup of business schools on April 26th, 2020, on the O'Gaming platform, and in partnership with RIOT GAMES.
Today, emlyon business school has decided to extend and professionalize this opportunity to all students.
emlyon business school, a business school renowned for its management programs, is officially turning esports into a discipline in itself, far beyond a mere entertainment, the latter helps develop soft skills which can be transposed in the business world: strategic analysis, team spirit, stress management, decision making and performance monitoring…
Mickaël Romezy, Sport Makers Director at emlyon business school explains why such a choice: "esports truly represent our early makers spirit: they break the codes of digitalization and incarnate a great success for globalization! Like physical sports, esports require a great amount of training and the command of skills in risk calculation or leadership, to be found also in great business leaders. Our students, just like our teaching body, quickly understood the benefits on their professional career of such a qualitative and professional approach."
In order to guarantee a reliable and fair evaluation of students, and with the help of the Gaming Campus, the School has adapted its rating grid to esports as a discipline.
In close collaboration with the Gaming Campus
To ensure a successful outcome in this pioneering project, emlyon joins the Gaming Campus, housing 4 schools specialized in video games (management, IT development, design and esports). Ever since it was created, the campus has demonstrated its leading expertise through its innovative pedagogy in tune with market realities, but it also proved its ability to bring together the whole of the gaming ecosystem dedicated to students (external experts, partner companies, esport professionals…).
This collaboration is to address 3 main goals:
1.Esport access for all students of emlyon business school
Students choosing esports can access the online training platform developed by the Gaming Campus. They can also benefit from a whole range of tools to guide them through practicing: live group coaching to exchange directly with an esport professor, corrected practical exercises, video courses to review fundamentals and updated quizzes to validate acquired knowledge and skills. In the first test phase, 100 students from emlyon business school will be involved as of October 2020, over 3 games (League of Legends, Fortnite and FIFA). Access to the platform will later be extended to all students wishing to practice esports
2.Taking part in official esport competitions
The most promising esport athletes of emlyon business school will undergo an intense training with the Gaming Campus. With a view to increasing individual and collective performance, this intensive training will also offer physical and mental preparation, media training and exercises of public speaking. In a nutshell, the necessary kit for their first esport competitions.
3.Guiding former esport athletes through their career reorientation
emlyon business school has been involved in high level athletes' reorientation with programs such as the Global Business Bachelor of Administration, the Grande Ecole Program or the online General Management Program. This opportunity is now extended to all high-level esport athletes who wish to anticipate their career reorientation. The Gaming Campus shall assist emlyon business school in marketing this program.
Valérie Dmitrovic, Chief Executive Director of Gaming Campus

emlyon business school's approach is a strong sign. It is the first international business school to engage in a global scheme in relation to esports. The fact that such a wide ranging school, internationally renowned, is interested in esports comes as a confirmation that the new generations are attracted to esports for its physical and mental assets. I am glad that emlyon considers esports as an official discipline for its degrees. This is a groundbreaking decision for emlyon, and I am sure they are paving the path for others to follow suit.
esports - key figures
A revenue of $3 billion worldwide is expected in 2022
• A 445% growth over the past 5 years
• In France over 5 million people follow competitions
• In France, there are more than 2 million registered players
• On average, French players are 34 years old
• 99.6 million people watched the world's finals of League of Legends
(Source: Boursorama - April 2019)
About Gaming Campus
The Gaming Campus is the first student campus in Europe entirely dedicated to the video game industry. Its primary mission is to support the growth of the first entertainment market worldwide (revenues in 2018 were of $120 million – Super Data) and address the recruitment of tomorrow's talents. The Gaming Campus houses the G. Business school of management, the G. Tech IT School, the G. Design school for digital creative contents, and the G. Academy training center on new esports related jobs. Spreading over 2,000 square meters in Lyon, the Gaming Campus was co-founded by Valérie Dmitrovic, former national director of ISEG marketing & Communication School – IONIS Group, Thierry Debarnot, co-founder of the digiSchool, and Jean-Baptiste Racoupeau, expert in educational digital contents.
Press contact - Agence Raoul: Alexandre Costes - alexandre@agenceraoul.com - +33 (0)6 72 71 97 98
About emlyon business school:
Founded in 1872, emlyon business school's intake this year is of 8,600 students from 110 different nationalities, and of over 6,000 participants in continued education. The school operates now on six different campuses (Lyon, Shanghai, Saint-Etienne, Casablanca, Paris, and Bhubaneswar). It draws on a network of 190 international academic partners and runs a community of 32,000 alumni spread out in 120 countries. emlyon business school's mission is to reveal "early makers", as actors of change who shall anticipate, straddle frontiers, be constructive and positive, committed to actions, and share values in a collaborative manner. Early makers shall be tomorrow's entrepreneurs, who will try out, experiment, make mistakes, start again and learn as they go. At emlyon business school, students will be able to develop such skills via a next generation pedagogy, associating academic research output of excellence and newly elaborated innovative learning tracks.
www.em-lyon.com
Press contact: Julie Guillot - guillot@em-lyon.com – +33 (0)6.45.23.23.04