"I came across emlyon and found the perfect program for me" - Read Ahmed's testimonial about the MSc in Management
Can you briefly introduce yourself?
Hi! I'm Ahmed – a 27-year-old student in the MSc in Management – Grande Ecole program at emlyon business school. I come from Pakistan, and I studied Information Systems at Carnegie Mellon University before starting my career in data science. After completing my degree, I joined the data science industry as a data analyst and grew as a professional working with multiple telecommunications and FMCGs around the globe, by helping them solve business problems through data centric solutions. A few years (some of which were COVID impacted) later, I decided that I wanted a change and moved to France to continue learning at an international level.
Why did you choose the "MSc in Management - Grande Ecole" at emlyon business school?
A few years ago, I had the opportunity to do an internship for TOTAL, which is of course a French company. My experience of working there was so good that I decided that if I were to ever pursue a master's degree, I would do it in France. As I was looking for a Management program, I came across emlyon business school and found the perfect program for me as the program allows student to pave their own path and choose the courses of their liking and allowed the possibility of doing a specialization in the 2nd year, which I found very interesting. On top of that, the fact that students are supposed to get work experience during their studies was enough to convince me that was the right program for me. Of course, with the global rankings and emlyon's reputation, I chose it over a couple of other business schools in France.
What do you think of the courses given in the MSc in Management – Grande Ecole?
I think most of the courses are designed in such a way that encourages students to work in teams, which I think is a very important skill in professional life. It also gives us the opportunity to meet new people and make friends which is great. Most of the courses also give you the flexibility to work on a topic or project of your choice, which is great.
Can you give us 3 of your favorite courses so far?
PCE (Projet de création d'entreprise), Marketing, Organizational Behavior
What are your career ambitions after graduation?
I want to pursue my career in data science in Europe and want to be part of the various projects that use data to solve real world problems using data centric solutions. I want to be able to make a real difference in improving the dynamics of human life. One day, I would like to be in a position where I can help people from my own country, where living standards are very poor, by solving their problems using digital technologies.
How would you describe your integration into France?
Well to be honest, it was tough. I arrived in France almost a month later than most students because of a visa delay and I found it extremely hard to find an accommodation here. I had to stay in a hotel for a month, which was very expensive and was a bit disappointed that the school didn't give me much help during the integration process in France. Also not knowing the French language made it much harder to do basic and everyday tasks. I also missed the orientation and integration week, which also meant that I found it harder to make friends in the beginning. However, with time everything got better and although I still have a long way to go to get acquainted with life in France, I am certainly making progress.
What address/spot would you recommend is essential to experience in Lyon? Why?
Well, I particularly love taking a walk around the Vieux Lyon and Fourvière area. That part of the town is filled with history and beautiful architecture, so I always love strolling around that part of the town and enjoy the views from the top.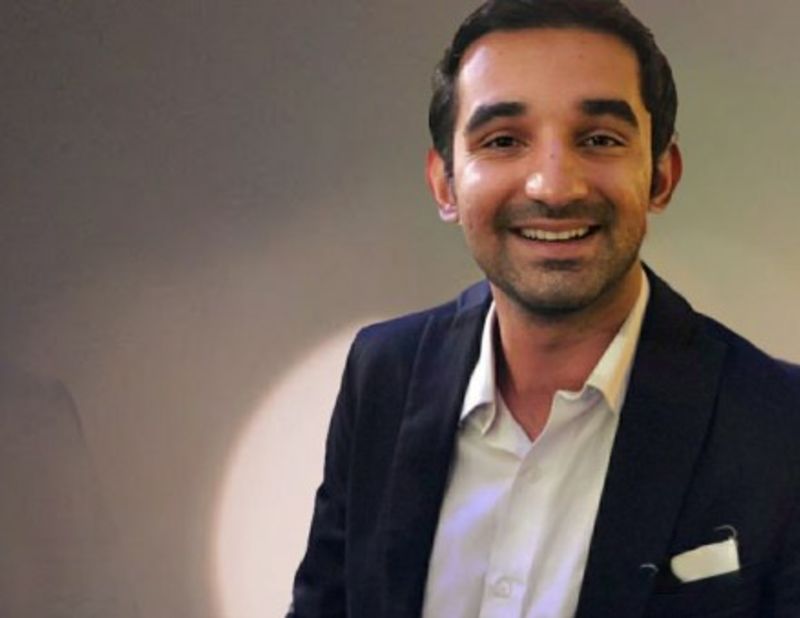 Do you have any advice for future students?
I can think of a lot of things that I can advice future students on, but for the purpose of this exercise I'll mention the 3 most important ones:
Start searching for an accommodation as soon as possible. The rental market is tough here and extremely tough if you don't speak French and/or have a French guarantor. Student residences get filled very quickly and they are the easiest to get.
If you don't know French, start learning today. Most people don't speak English in France and if you don't know some basic French (like I didn't) you'll face a lot of issues. Also, it's important to keep improving your French as most of the job applications in France require French speakers. So, it will also help you in your job search by the time you graduate.
Live your life one day at a time and try to make the most of your experience here. There is plenty to do here. Travel around France and other countries in Europe. You'll discover amazing places and more importantly discover a lot about yourself. There will always be issues along the way, meet them head on and try to learn from your failures!