Lyon: an enticing European metropolis
Since the Renaissance, the banks of the two rivers, the Rhône and the Saône, that flow through the city, the Fourvière basilica that dominates the city centre, and the Old Lyon, are sights that make Lyon an extremely pleasant place to live in.
Discover Lyon Ecully Campus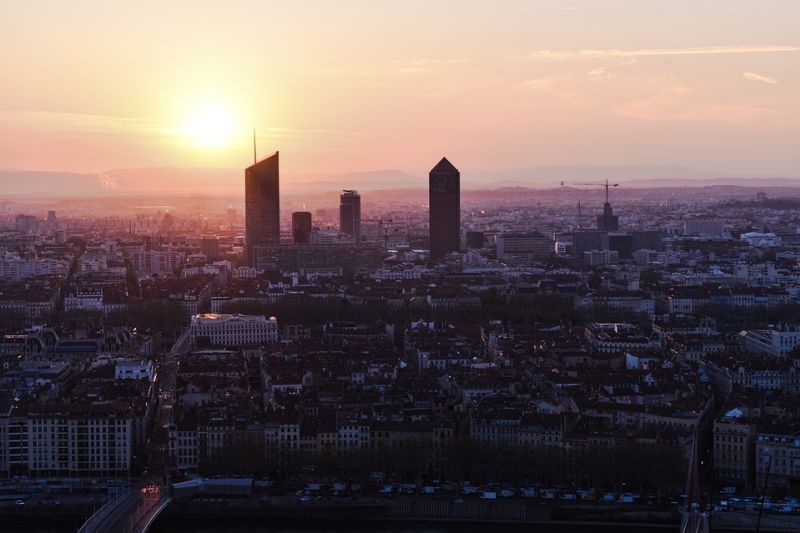 Housing in Lyon
When living in France, you will have to find an apartment on your own.
On-campus accommodation
Le Galion and le Drakkar are at 5 minutes walk from the emlyon business school Lyon-Ecully campus.
Please note that on-campus accommodation is limited and cannot be guaranteed; on-campus rooms are allocated on a first booked, first served basis.
Off-campus accommodation
emlyon business school housing platform
Thousands of accommodations from landlords, student residences, real estate agencies or rooms in private homes, are available close to the school. Through the platform, you will also have access to accommodation offers in other French and international cities on www.housing.em-lyon.com
Already Students? Log into the platform by clicking on "Student login" and use your email address from the school.
New Students? You will receive an activation code to log into the platform once you will be enrolled at emlyon business school.
Housing Anywhere : More than 40.000 rooms available in 130 countries
Adele : a student residences network, free of charge, with no obligation
Nativing : a service dedicated to internationals students with a French native being your "native language coach" with a temporary housing period (for Ecully only).
Garantme : offers a service of rent guarantee for students. This service can be of great help for international students who stay often blocked towards the owner's criterias concerning rent guarantees. You can visit their online website where you can fill in a file and exchange directly with them.
SmartGarant : founded by two former emlyon students, they also offer a service of rent guarantee for students who have difficulties dealing with these criteria.
Visale (in French only) : this rent guarantee service is offered by the state and based on specific criteria (for example having a valid residence permit).
Searching for accommodation ?
Use our dedicated housing platform housing.em-lyon.com. With our partner Studapart, access hundreds of exclusive offers: studios, flatshares, homestays… and benefit from personalized support throughout your rent!
From applying to booking, take all your steps online on the platform. To get started, click on "Tenant space" and sign up using your school's login credentials or your personal email address.
Book accommodation online to benefit from the Studapart Guarantee and support from a team of multilingual experts available 6/7d.
You don't have a guarantor living in France? Studapart can replace your guarantor over the whole duration of your stay.
A guarantor is a person bringing financial security and attesting you are creditworthy. It's difficult to rent a place in France without a French guarantor. In most cases, student residences and landlords require that your guarantor earns income in France. You can get the Studapart Guarantee directly on the platform and add it to your rental application to find accommodation on the Studapart platform or anywhere else!
A question ? Send them an email at booking@studapart.com